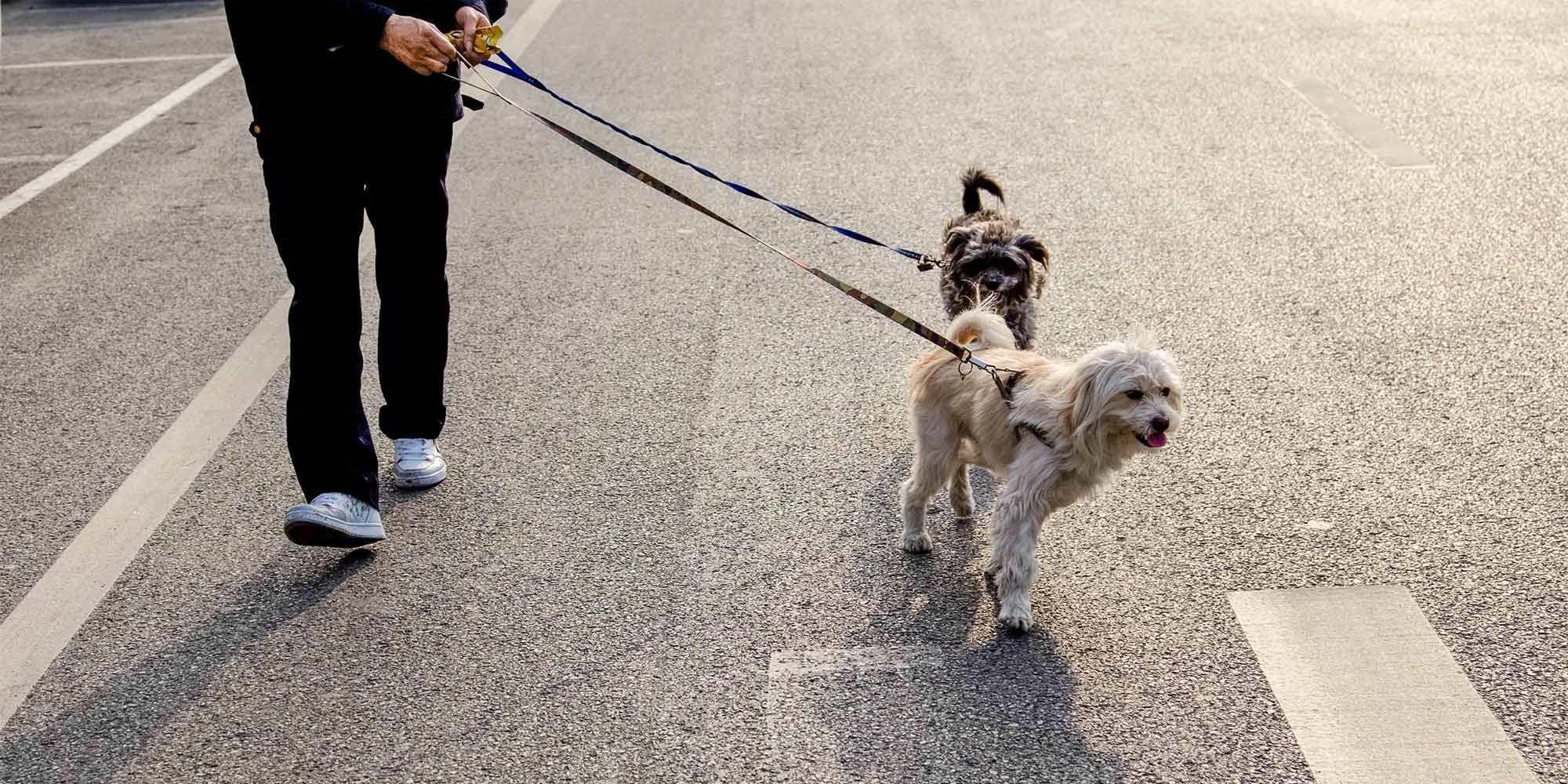 NEWS
Shanghai Updates 'Seven Don'ts'
After two decades, the city replaces five of its guidelines for public behavior.
Shanghai has updated its guidelines for being on your best behavior: After 22 years, the "Seven Don'ts" have been given a makeover for 2017.
"Don't let pets disturb neighbors" and "Don't cut in line" are among the new items on the list of public behaviors that municipal authorities would like to encourage among residents.
The Shanghai Spiritual Civilization Construction Commission Office (SSCCCO) published the new "Seven Don'ts" list earlier this month. Other additions include: "Don't park vehicles in a disorderly manner," "Don't waste food," and "Don't make noise." Only "Don't jaywalk" and "Don't litter" have been retained from the old version.
An employee of SSCCCO's publicity department surnamed Xue told Sixth Tone that the previous incarnation of the "Seven Don'ts" was a success, so the office decided to issue a revised list. "Times are changing, and society is developing, but many people still have bad habits," Xue said.
Xue added that the office had been soliciting feedback about the new "don'ts" for a year, and that "Don't let pets disturb neighbors" was a surprisingly popular submission among the more than 100 different "don't" suggestions.
Shanghai has seen an increase in pet ownership in recent years. "I'm really afraid of dogs, especially the large ones," Han Ying told Sixth Tone, adding that her neighborhood is overrun with dogs every morning and evening. "Many dog owners never leash their dogs; they insist that their pets are lovely and cute, and won't bite me," the 38-year-old said. "I'm really scared, but they don't care about me."
"When walking our dogs, we should try to keep away from places with many residents," Chen Yan, 58, told Sixth Tone. She believes that pet owners have the duty to both take care of their dogs and respect their neighbors' feelings. "I believe that if we can achieve that, there will be a great atmosphere for people and dogs," she said.
The original list of unsavory behaviors, published in 1995, could once be seen on propaganda posters all over the city, but it has slowly drifted out of favor. Jin Boyi, 25, still remembers learning about the "Seven Don'ts" in primary school. "We had to recite the rules and write them from memory," he told Sixth Tone.
Jin said he supports the new "don't" that bans people from cutting queues. "Especially in Shanghai, there are too many people," he said. "You need to wait in line for everything, including going to dinner, taking taxis, and buying tickets. People who cut in line make the city disorderly."
Old items missing from the new list include "don'ts" for spitting, smoking in public, damaging public property, destroying green spaces, and cursing. Even though they are no longer included in the guidelines, Xue said that people should continue to keep them in mind as virtues. In fact, a new ban on smoking in public is set to take effect in March.
"The new 'don'ts' are better suited to modern society," said Shanghai native Xu Jin. For example, the 30-year-old told Sixth Tone that more people own cars compared to two decades ago. "Some of them park their cars on crowded streets for their own convenience," she said.
But not all modern phenomena are covered by the current guidelines. Shanghai resident Li Qun, 48, told Sixth Tone that the authorities should consider adding "Don't use phones in public places" to the list. "Too many people check their phones while driving, eating, and walking," he said. "For reasons of safety and eye health, it should be mentioned."
Additional reporting by Fan Yiying.
(Header image: A man walks his dogs in Shanghai, Dec. 1, 2010. VCG)