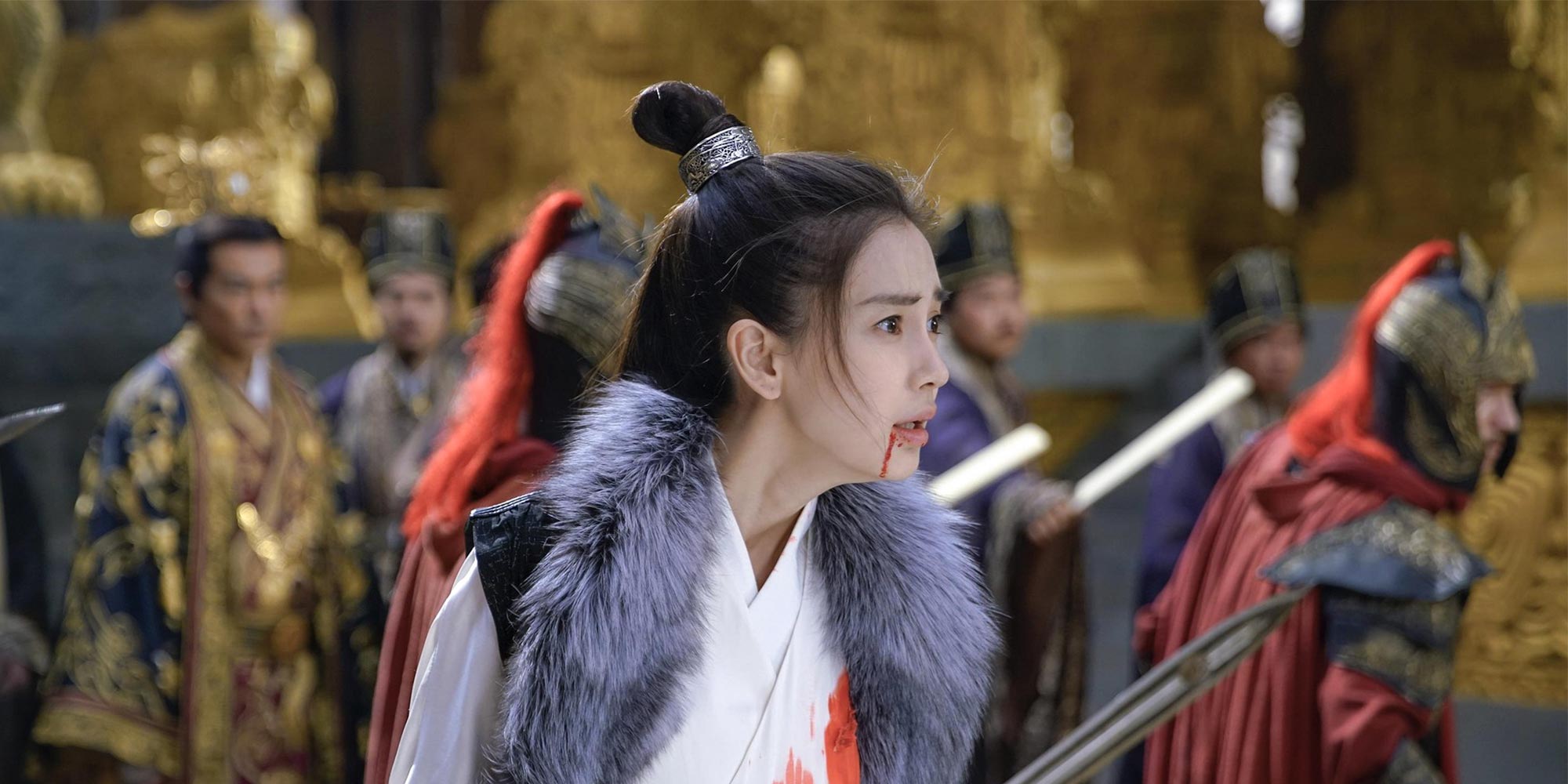 NEWS
No More Emoji Acting Please, Angelababy
State newspaper criticizes A-listers for turning in low-quality performances in exchange for high payouts.
Stars of a Chinese television drama set during the Jin dynasty have been criticized for their poor acting skills in a commentary published Thursday in People's Daily, a Party-affiliated newspaper. The commentary condemned stars who earn high salaries while displaying little acting skill or professionalism.
The TV drama was not explicitly named in the article, but readers have suspected that the author's criticisms are directed toward "General and I," a period drama starring Zhong Hanliang and Yang Ying — also known as "Angelababy."
Television audiences and the media alike have lamented that the actors' performances appear unnatural and stilted, and commentary author Zhang He wrote that most the scenes took full advantage of the post-production process, shooting in front of green screens rather than real-life settings — likely to cut down on time the actors would have to spend on set.
The author also exposed the chaotic situation in China's television production industry, writing that some young actors were heavily dependent on post-production effects like voice dubbing and body doubles to accommodate big-name actors' busy schedules.
This is hardly the first time China's stars have been publicly belittled for their slack attitudes. Jackie Chan, the Oscar-winning kung fu actor, once bemoaned the sub-par professionalism of one of his co-stars, whom he said moaned and groaned though the only close-up scene in which he appeared — a stuntman stood in for him during the action scenes.
"Some viewers say that today's actors just need good looks and a knowledge of how to play an emoji instead of real acting skills," wrote Zhang, who in his headline implores stars to "stop being emojis."
Zhang explained that a sudden influx of investment into China's television industry has produced several popular dramas offering high salaries to actors, with little expectation of quality.
However, Zhao Jianling, the producer of "General and I," has denied a rumor that the two lead actors earned nearly 100 million yuan each from working on the show, stating that the pay rate was actually slightly below market value. An industry report cited in the People's Daily commentary suggests that the average salary for A-list actors is around 1 million yuan per episode.
An expensive cast often absorbs the lion's share of production budgets, and young actors in particular may be disinclined to work hard on honing their skills after landing such relatively easy paychecks.
But fans of these popular young actors appear to be more worried about their beloved idols' reputations than about their acting skills. The official account of People's Daily on microblog platform Weibo has become a war zone, with passionate fans taking it upon themselves to name and shame the actors implicated — in short, praising their favorite stars while vilifying others.
"These actors with terrible skills get high paybacks and treat students as ATMs," commented one Weibo user. "It has affected the whole industry, and fans are busy beating each other up. People's Daily, you should name the people you're talking about next time."
In August 2016, China's official media watchdog, the State Administration of Press, Publication, Radio, Film and Television, issued a notice stating that excessively high paychecks should be limited according to the administration's guidelines.
(Header image: A still frame of Angelababy's character in the TV period drama 'General and I.' IC)