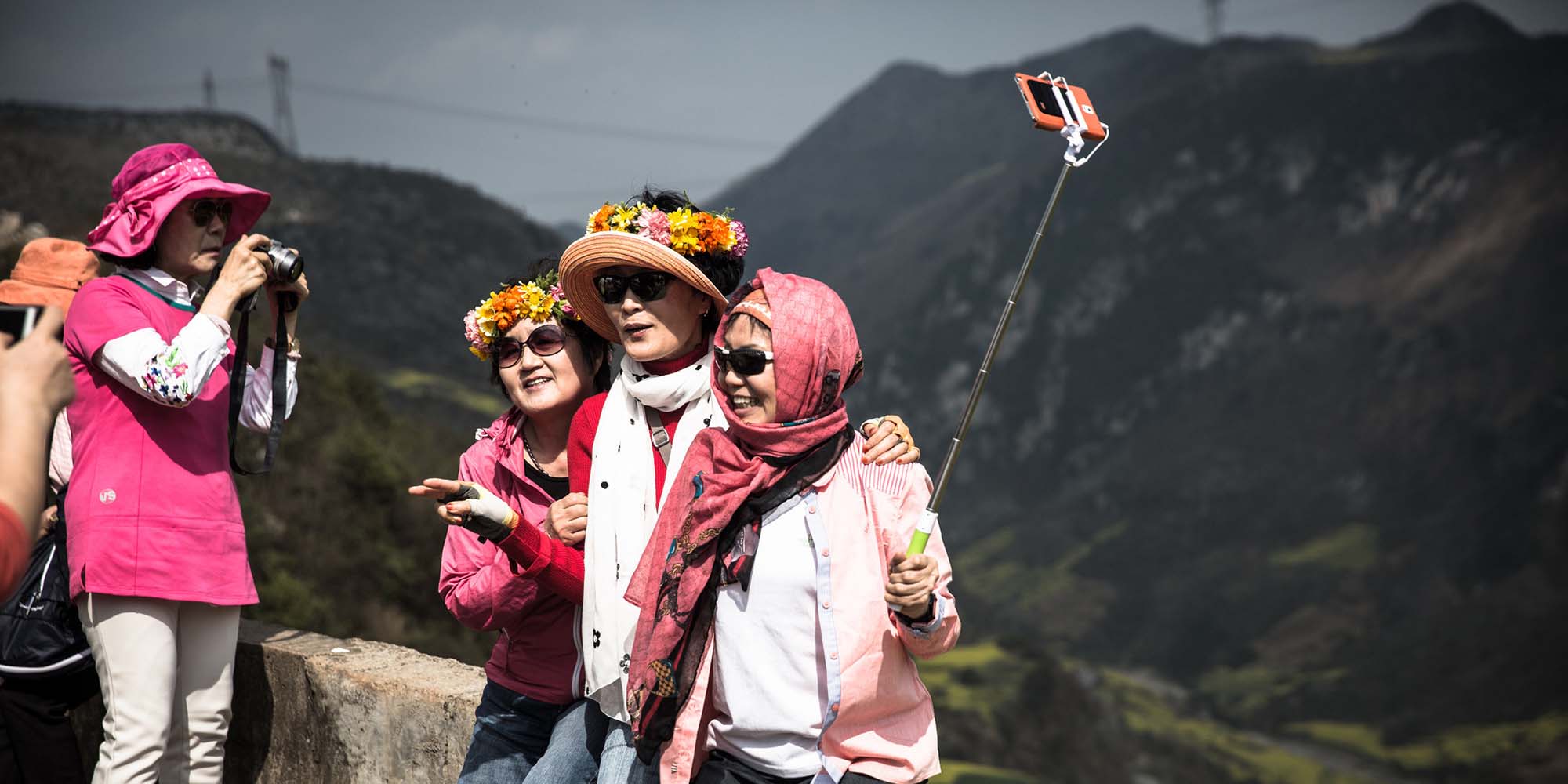 NEWS
Travel Agencies Refuse Tourists Based on Geographic Background
Tours that survive by forcing participants to shop are blacklisting customers from China's economically disadvantaged regions.
Tour operators advertising on Ctrip, one of China's largest travel service platforms, are refusing customers based on their geographic provenance, according to a report by the Beijing-based newspaper Legal Evening News.
A man identified only by his surname — Sun — told the newspaper Wednesday that while browsing the Ctrip app for holiday tours, he came across one package that prohibited registration by customers from a number of cities around China. Included on the blacklist was Sun's hometown, Liling, a city in central China's Hunan province.
Chinese tour operators often rely on kickbacks in return for pressuring tourists to purchase outside companies' goods. The type of restrictions exposed by the Legal Evening News are aimed at cutting out the financially disadvantaged to maximize the spending power of such tour groups, believes Wu Jingming, a board member of the China Consumers Association.
"People from [the blacklisted] places are considered relatively poor," Wu told Sixth Tone. "It's therefore more difficult for travel agencies to push them to shop or take part in activities with extra charges."
In addition to refusing customers from certain provinces or cities, the tour cited in the report was off-limits to journalists, suggesting that the provider was wary of its practices being exposed to the public.
On Wednesday afternoon, Ctrip announced on its Weibo microblog that the company would take immediate action against the offending tours, which it said violated Ctrip's regulations and infringed on customers' rights. The statement said that those responsible would be punished according to the company's rules, before apologizing to those affected and welcoming customers and the Legal Evening News to continue monitoring the platform.
By Thursday, several tours mentioned in media reports had been removed from the Ctrip website, but Sixth Tone discovered a number of outside travel agencies still advertising tours on the site that continue to restrict eligibility. For example, among the terms and conditions of a six-day tour to southwestern China's Yunnan province — costing between 2,400 and 5,000 yuan ($350 to $700) — was a blacklist of provinces and cities around China generally considered to be relatively economically disadvantaged.
Among those ineligible for the tour are people from Qinghai province and the Xinjiang Uyghur Autonomous Region in China's northwest, as well as from the cities of Zhumadian and Nanyang in central China's Henan province. Singles and all-male groups are also unwelcome, as are those from Yunnan itself — who would presumably have little motivation to purchase souvenirs.
The tour operator — Multi-Colored Yunnan — could not be reached for comment. When contacted by a Sixth Tone reporter posing as a prospective tourist from Sihui, a blacklisted city in southern China's Guangdong province, an employee in Ctrip's customer service department said that the tour in question had such restrictions because "conflict may arise between tourists from these regions and the ethnic minorities in Yunnan province."
She emphasized that these restrictions were from the tour agency and not from Ctrip itself. "I can help you look for another tour," she added.
Cases in which Chinese tourists are coerced into spending copious amounts of money on tours frequently make headlines. In 2015, a five-minute video shared widely online showed a tour guide yelling at tourists on a coach in Yunnan after growing dissatisfied with what she perceived to be inadequate spending.
That same year, a 54-year-old man from China's northeastern Heilongjiang province was beaten in Hong Kong by a local tour guide and a mainland group leader after some members of the tour refused to make purchases in a jewelry store. The man suffered a heart attack and died after being sent to the hospital. The Hong Kong tour guide was sentenced to five months in prison.
At the heart of the problem is insufficient law enforcement, believes Wu. "Travel agencies and tourist sites are under the supervision of governmental departments," he said, "but local governments turn a blind eye for the sake of gaining regional benefits."
(Header image: Tourists take pictures against a scenic backdrop in Luoping County, Yunnan province, March 4, 2016. Wen Wu/IC)