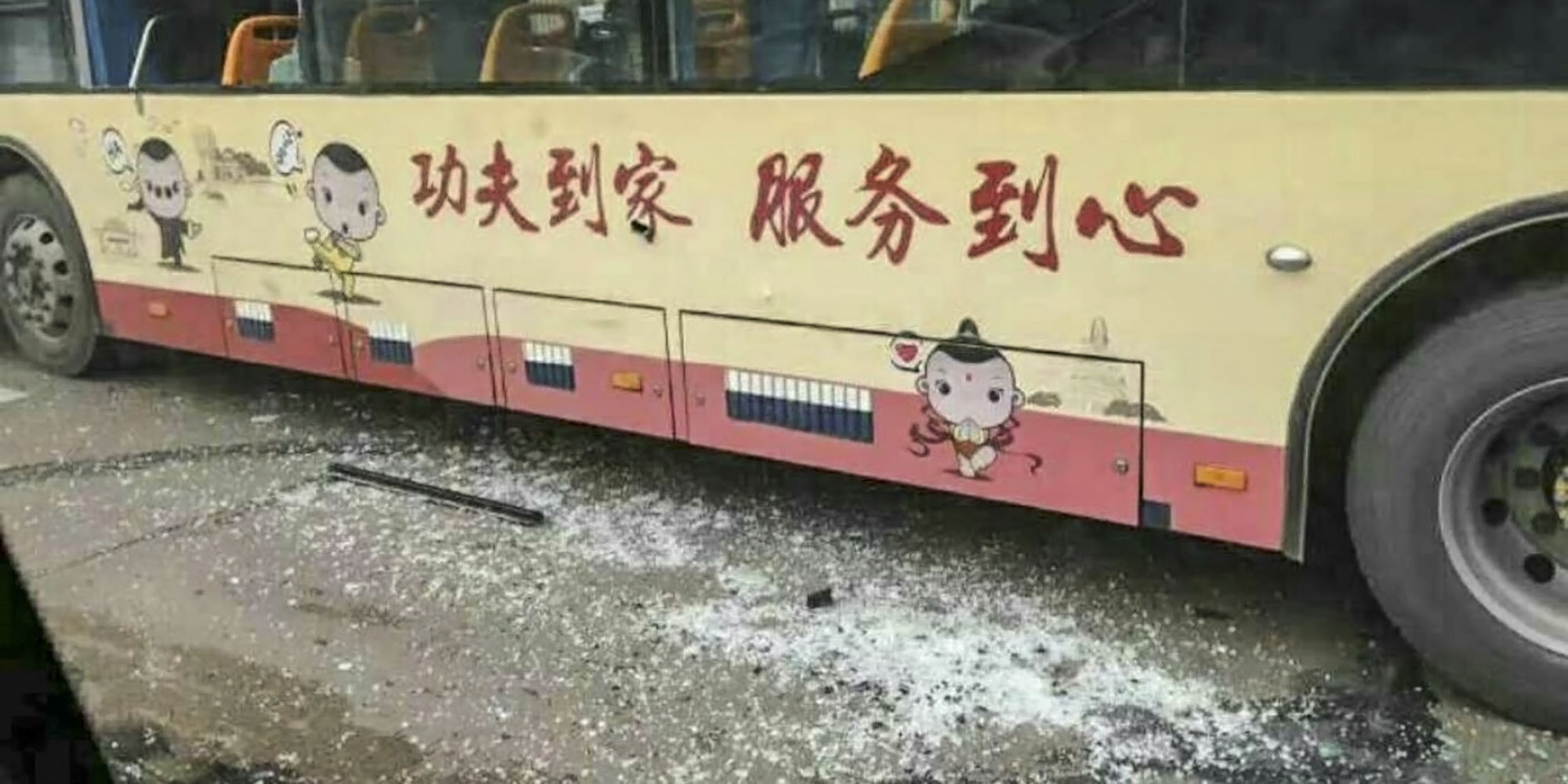 NEWS
Explosions on Two Buses Injure Foshan Passengers
Man is in custody on suspicion of planting explosive devices in the buses' trash cans.
Two explosions occurred on buses within an hour of each other on Wednesday afternoon in southern China, in the Nanhai District of Foshan, a city in Guangdong province.
The first blast happened at 3:37 p.m., bursting the bus windows and causing minor injuries to four people. The second incident took place within 40 minutes on another bus in the same district, injuring two.
A suspect was apprehended at about 11 p.m. in a rental apartment in Nanhai, according to a post by the district government on its Weibo microblog Thursday morning. The 22-year-old man, identified only by his family name Liang, has pleaded guilty, and said that he acted alone.
Liang is suspected of having placed two explosive devices in the buses' trash cans. An investigation is ongoing. No statement has been made regarding Liang's motive.
With contributions from Kevin Schoenmakers.
This article has been updated to include recent developments.
(Header image: Shattered glass covers the ground next to one of the buses in which an explosion occurred, Foshan, Guangdong province, Jan. 18, 2017. From Weibo)