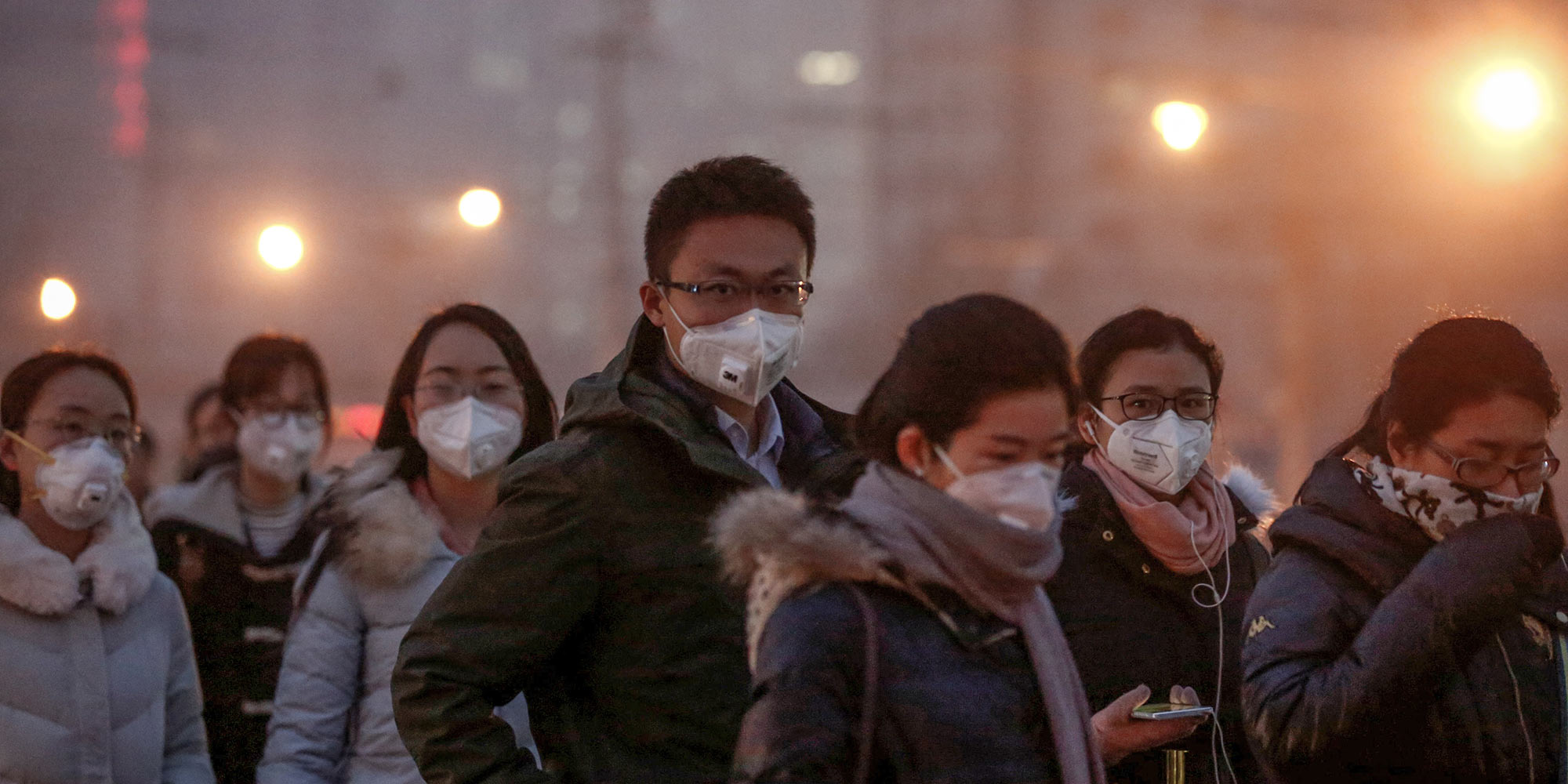 NEWS
NGOs Predict Poor Air in Beijing for 30 More Years
Greenpeace and Shanghai nonprofit press local governments to set realistic timelines for meeting national standards.
Air pollution levels in many Chinese cities may be improving, but it will still be years until they meet national and international standards, say two NGOs.
Beijing will meet national standards for PM 2.5 — tiny particles in the air that are especially harmful if they enter the bloodstream — in 2027, and the World Health Organization standard by 2046, according to a joint report released Tuesday by environmental groups Greenpeace East Asia (GPEA) and Shanghai Qingyue Environmental Protection Center.
In Beijing, the annual average for PM 2.5 was 72.5 micrograms per cubic meter in 2016 — a 19 percent decrease from 2013, and on par with the national average of minus 19.8 percent over the same period.
According to Tuesday's report, Shanghai is predicted to meet the national standard in 2019, while Guangzhou, capital of southern Guangdong province, is expected to reach the benchmark in 2017.
The joint report also showed that the annual average for PM 2.5 in the 366 Chinese cities surveyed was 46.7 micrograms per cubic meter, a drop of 7.1 percent compared to the previous year.
Still, 270 of the cities surveyed — or nearly 74 percent — failed to meet the national air quality standards in 2016, and PM concentrations actually climbed from the previous year in 89 cities, including Xi'an, Chengdu, and Urumqi.
"The rising concentration [of PM 2.5] implies that China is facing great difficulties in curbing its air pollution, which is not an optimistic situation," Liu Chunlei, director of Shanghai Qingyue, told Sixth Tone on Tuesday.
The two organizations called on authorities to adhere more closely to the country's Air Pollution Prevention and Control Law, which took effect on Jan. 1, 2016, and to establish a timeline for meeting the national standard.
Zhang Kai, climate and energy assistant manager at GPEA, said the government must act quickly to meet the national air quality standard. "A timeline with ambitious targets should be made for municipalities as soon as possible to ensure a long-term road map toward clean air," he told Sixth Tone.
According to guidelines set by the WHO in 2005, the annual mean for PM 2.5 should not exceed 10 micrograms per cubic meter — beyond this level, the mortality rate due to lung cancer and cardiopulmonary syndromes has been shown to increase.
In China, the target annual average for PM 2.5 in populated areas such as residential and commercial zones is 35 micrograms per cubic meter, according to revised ambient air quality standards issued by the Ministry of Environmental Protection in 2012.
Policies set by individual cities may not be enough to get the job done. "Beijing alone can't solve its air pollution problem if the surrounding provinces are still lagging behind," Zhang said. "To achieve clean air, a coordinated measure should be implemented with the cooperation of neighboring provinces."
In December 2015, officials from Beijing, Tianjin, and Hebei — where many residents burn coal for cooking and heating — vowed to curb air pollution by working together.
However, the smog in the region persisted into the latter half of 2016. In Beijing, December's PM 2.5 concentrations were the second worst monthly average on record, according to GPEA. Both Beijing and its neighbor Tianjin cancelled classes to mitigate the impact on public health, while students in Hebei's capital weren't so lucky.
"It's not like we lack the technology to reduce air pollution," said Liu. "It's just a matter of the government deciding to make things work."
Additional reporting by Wang Yiwei.
(Header image: Pedestrians crossing the street wear face masks on a polluted day in Beijing, Jan. 4, 2017. Thomas Peter/Reuters/VCG)