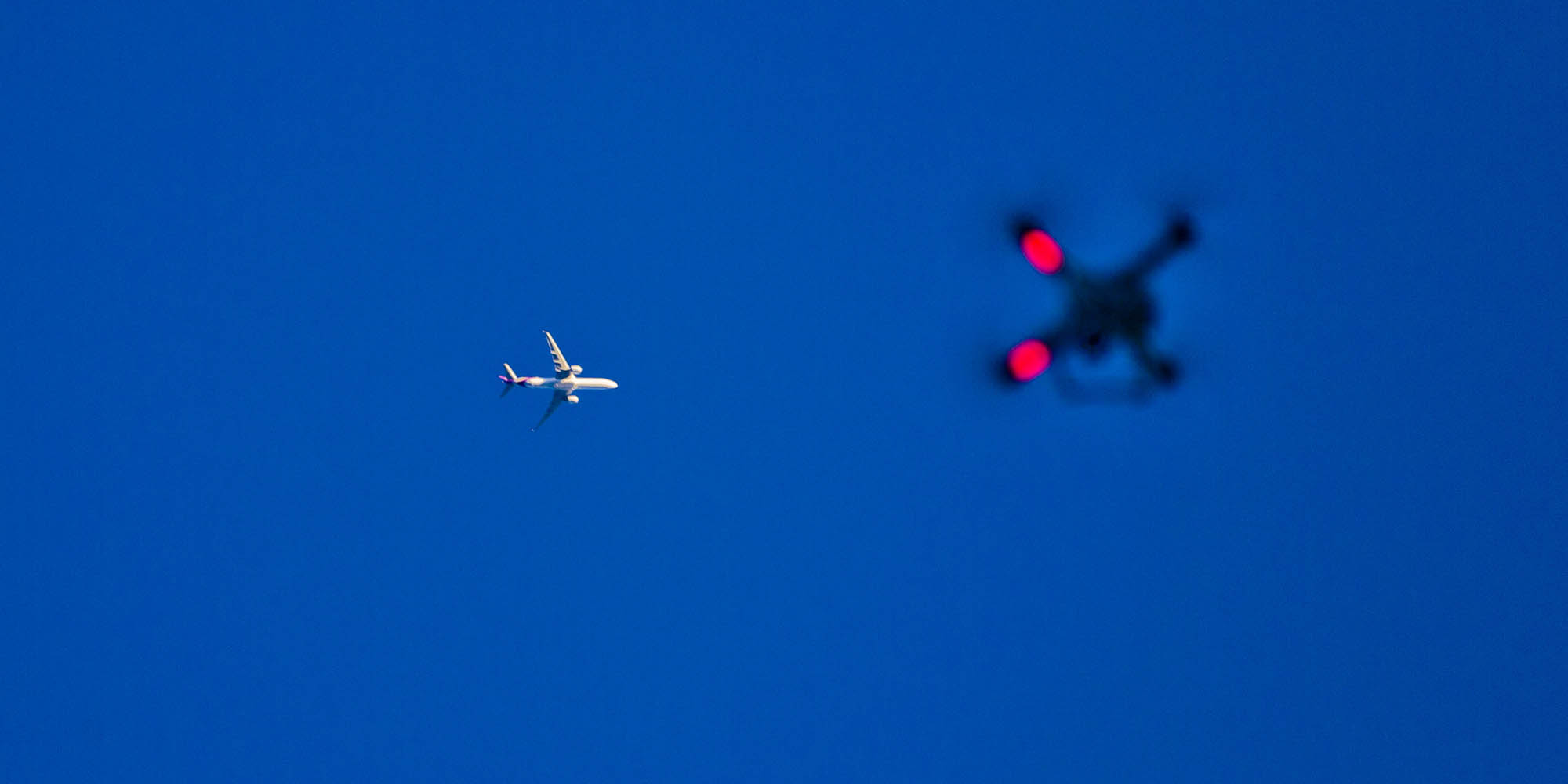 NEWS
Social Media Sleuths Find Dangerous Drone Pilot
Man under investigation after web users called him out for flying dangerously close to aircraft with high-tech toy.
On Sunday evening, China's web users tracked down a drone operator who posted a video of planes landing that he had shot from just a short distance away. The man, from the city of Hangzhou in eastern China, is now in police custody.
According to a local police report, the 23-year-old man surnamed Yuan flew his drone within 8.5 kilometers of the airport to film the sunset, and during the 10-minute flight, he captured video footage of planes taking off and landing.
While there are no explicit legal consequences for flying drones too close to airports, there are regulations suggesting that doing so is not permitted — a muddled situation that makes the activity difficult to police. Yet despite the regulatory confusion, angry net users were quick to perceive the dangers and had no qualms in hunting down the perpetrator.
One furious netizen reposted Yuan's video, titled "Aviation Story," on microblog platform Weibo, along with a warning for the videographer: "You've already broken the law!"
Yuan's video of planes landing, which he uploaded to an online chat group for drone lovers, is set to exuberant music and a backdrop of the setting sun. At the end, he posted his contact number on QQ, an online messaging service — which netizens soon discovered was geo-pinned to Hangzhou, capital of Zhejiang province.
Net users then compared Yuan's footage with satellite images to determine that the video had been shot just meters from Xiaoshan International Airport. The incident had been reported to local police by 7 p.m. on Sunday.
According to a statement released Monday evening by Zhejiang's public security department, Yuan had flown his drone to a height of 450 meters.
Given that Yuan's actions did not cause any harm, a lawyer in Beijing — who spoke to Sixth Tone on condition of anonymity due to the ongoing investigation — said he will likely be let off with a warning.
However, Yuan's irresponsible behavior has already earned him considerable condemnation on the internet.
China's market-leading drone manufacturer, DJI, issued a statement on Monday also condemning Yuan's "highly dangerous" behavior, and warned against a potential breach of criminal law.
According to government guidelines released in June 2016, pilots are not required to obtain a license to fly drones weighing less than 7 kilograms. However, they are required to obtain permission from the authorities before flying and are required to register their drones with U-Cloud, the official industry association.
The U-Cloud system, designed and operated by the Aircraft Owners and Pilots Association (AOPA) of China, was launched in August 2015 and can alert pilots to no-fly zones. So far, between 7,000 and 8,000 drones have been registered with the association, said Ke Yubao, managing president of AOPA China.
Paul Xu, vice president of DJI, told Sixth Tone on Tuesday that his company's drones cannot be flown within a 5-kilometer radius of an airport, as drones that fly within this range are programmed to land automatically and not take off again. To prevent this from happening, pilots who have DJI's app are alerted to nearby no-fly zones via a message displayed on their phones.
Other drone operators hope the Xiaoshan incident will act as an incentive for better government oversight. "No industry can exist without supervision," said Qiao Liang, a commercial drone pilot.
Drones are increasingly becoming a headache for China's civil aviation authorities. In 2013, a dozen airplanes were delayed at Beijing's international airport after a drone entered its airspace without authorization. And in June last year, Chengdu Shuangliu International Airport in southwestern China was closed for 80 minutes after a drone flew into a restricted area.
According to investment firm IDG, China purchased 390,000 consumer drones in 2016, and that number is expected to reach 3 million by 2019.
Additional reporting by Lin Qiqing.
(Header image: A drone flies below an airplane in Zhenjiang, Jiangsu province, Aug. 12, 2015. Chen Gang/VCG)