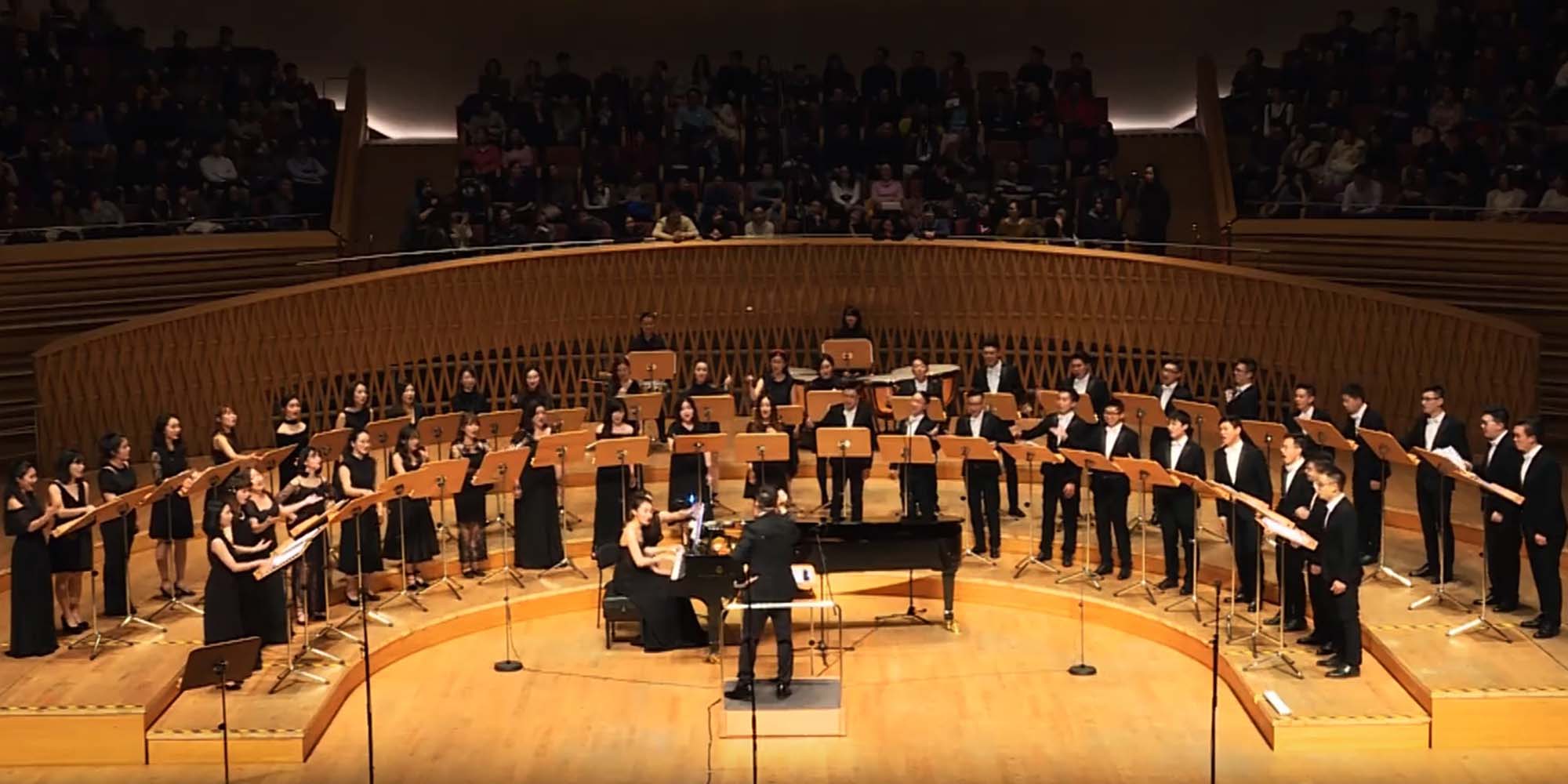 NEWS
Choir Advises on Dealing With Nosy, Nagging New Year Relatives
Viral chorus' new number resonates with young generation soon to weather onslaught of personal questions at Spring Festival.
As Chinese New Year approaches, many young people around China are gritting their teeth and bracing themselves for the onslaught of questions from probing relatives that the festival invariably entails: "Have you found a partner yet?" "How much money are you making?" "Why are you still so fat?"
From viral vlogger Papi Jiang's spirited mockery of such verbal attacks last year to a 2015 martial arts guide to dealing with meddlesome family members with force, people have long sought satirical ways of venting their frustrations at the annual interrogation about their romantic, financial, and bodily affairs. That, too, is the thinking behind a recent performance by the Shanghai-based Rainbow Chamber Singers, an amateur choir whose incisive commentary on various social issues has won it a substantial following.
"A Guide to Saving Yourself During Spring Festival," performed by the group at the Shanghai Symphony Hall on Jan. 14, has gone viral since a video of the show was posted online Tuesday, garnering over 120,000 views in under seven hours.
After an introduction of solemn piano chords, the 45 singers onstage unleash a battery of verbal attacks in various dialects, before breaking into a lyrical conversation between a young man and his aunt:
Have you found a partner yet?
Nope.
Is there anyone you like?
I'm ugly.
Well, let me take you matchmaking tomorrow; hurry up and lose some weight.
A whole host of other characters follow, including an uncle who implores his younger relative to join his company for a higher salary, as well as Old Wang, a member of the local nouveau riche whom the family wishes their son could be more like.
"I wanted to present some of my thoughts on this social phenomenon," said Jin Chengzhi, the choir's conductor and composer. "Parents care most about your work, love life, or studies," he told Sixth Tone. "Each time I come up against these sudden onslaughts of questions, I always have a sense of panic."
But no matter how disheartening the experience can be, Jin believes that humor is the best way to approach the subject. "I don't want to take too serious a tone and tell people that this is the reality," he said. "I'd rather be more playful. That's what Mozart attempted to do many years ago."
"I like the fact that these people are making good music out of their mundane office or student lives," said Wang Xiaoting, director of programming at the Shanghai Symphony Orchestra. But the 35-year-old admitted that it was both "pleasing and annoying" that a comedic song was garnering so much attention. "The front man of the chorus seems to have grasped a formula that is a bit predictable to me," he said.

The recipe of a catchy melody, ridiculous characterizations, and lyrics peppered with internet slang certainly does seem to go over well with audiences. Like the choir's 2016 song depicting the plight of China's overworked labor force, the latest tune appears to have struck a chord with listeners. "This is the reason we ask why we have to go home," commented one net user under Tuesday's video. "I really cried watching this," another user wrote. "It's so difficult going home. I don't want things arranged on my behalf."
The song ends on a positive, hopeful note of resistance, with the protagonists finally holding their own and asserting that there are more important things in life than financial and material accomplishment. "Family reunion is what it's all about," they sing. "Let's play mahjong until daybreak."
"The message I wanted to share is that home is a place brimming with love," said Jin. "It isn't an infinite number of questions that make up a family."
(Header image: A screenshot from the video shows the Rainbow Chamber Singers performing 'A Guide to Saving Yourself During Spring Festival' onstage. From Weibo)