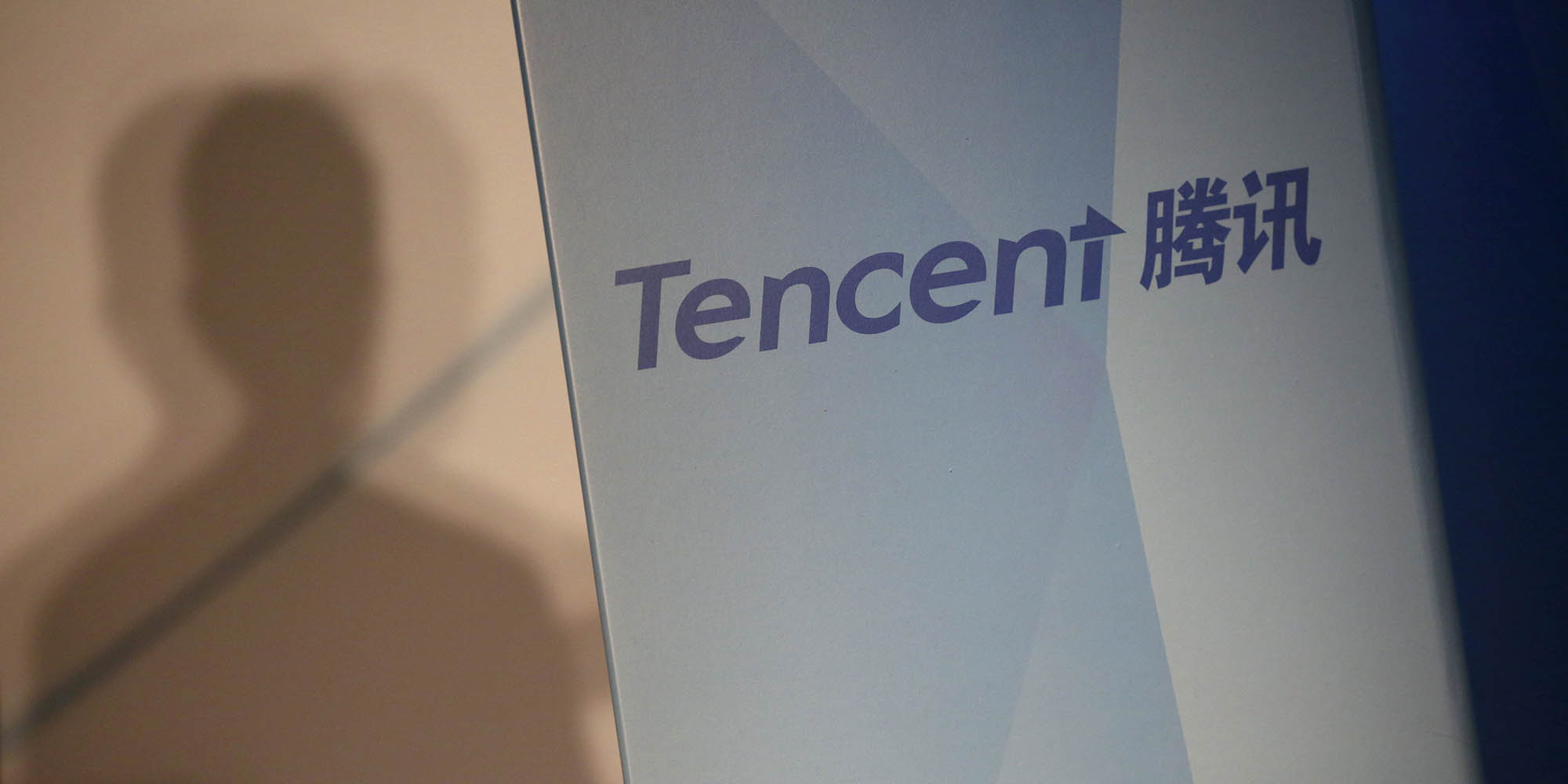 NEWS
Video of Women on Their Knees Deals Blow to Tencent Image
A tasteless company party game underscores corporate cultures in which hazing, sexism are common.
Internet giant Tencent Inc. went into full damage-control mode on Thursday after a video showing its employees playing a lewd game went viral, triggering criticism. 
The video was shot on Monday during a pre-Chinese New Year party for the company's QQ messaging app division. The footage features two female employees on their knees, each attempting to use her teeth to open a bottle of water placed between a male employee's legs. 
The obvious attempt to suggest fellatio did not go down well with online commentators. 
"The video was so disgusting!" said one internet user with the nickname "Blue" on Zhihu, China's Quora-like website. 
"How could they treat new female employees like this? If it happened to me, I would ask for an apology and [demand] respect from the company," the same user said.
Sixth Tone could not immediately verify that the staff members in question were, in fact, recent hires. 
"The company really didn't respect its employees," added another Zhihu user with the handle "Mali," who said she worked in the information technology industry.
The incident underscores a general lack of awareness of what constitutes sexual harassment in Chinese companies. It also casts a spotlight on the work culture of the country's booming tech industry, in which women say they regularly encounter discrimination. 
"I was shocked to hear this and totally object to such behavior," Fang Tingting, 26, the female founder of an e-commerce marketing startup in Shanghai, told Sixth Tone. "I'm very disappointed in China's top tech company," she said, referring to Tencent. 
Luo Aiping, a Guangzhou-based lawyer focusing on women's issues, said it is common in many Chinese tech companies for young and newly employed women to be frequently teased by senior male staff, who see female colleagues as fodder for derogatory jokes. 
"Partly because the ratio of men to women is higher [in tech], the culture of gender inequality is still deeply rooted," Luo explained. 
However, she added that gender relations are gradually improving as women become more aware of sexual discrimination. Many women have spoken openly about such issues on the internet, challenging misogynistic attitudes and behavior at certain companies.
Tencent apologized for the video on Thursday, claiming that its managers had failed to properly oversee the planning of the event.
"We apologize sincerely to our employees, their relatives, and the public for this incident that has resulted in hurt feelings and has had a negative social impact," the statement said. "Although the annual meeting was an internal entertainment event, it must adhere to the values of the company and of society," it added. 
Tencent said it has "placed a black mark" against the names of staff responsible for the incident and also revealed their names on an internal online message board. The company refused to elaborate further on the details of the punishment, and it is unclear how such "black marks" affect staff careers in practice.
"It was a dereliction of our duties," the statement concluded. "In the future, we will impose a stricter examination and verification system on both internal and external events." 
However, Luo told Sixth Tone that although Tencent has made a responsible and timely apology, the punishment is still too lenient for a company with such a large number of customers. 
"There remains a lack of clear laws on such issues, and big companies like Tencent should take on greater moral and social responsibilities," she said.
This article has been updated to reflect that the video was shot at a party for Tencent's QQ messaging app division — not the WeChat division, as previously stated.
(Header image: Tencent logo is displayed at a news conference in Hong Kong, March 17, 2016. Bobby Yip/VCG)