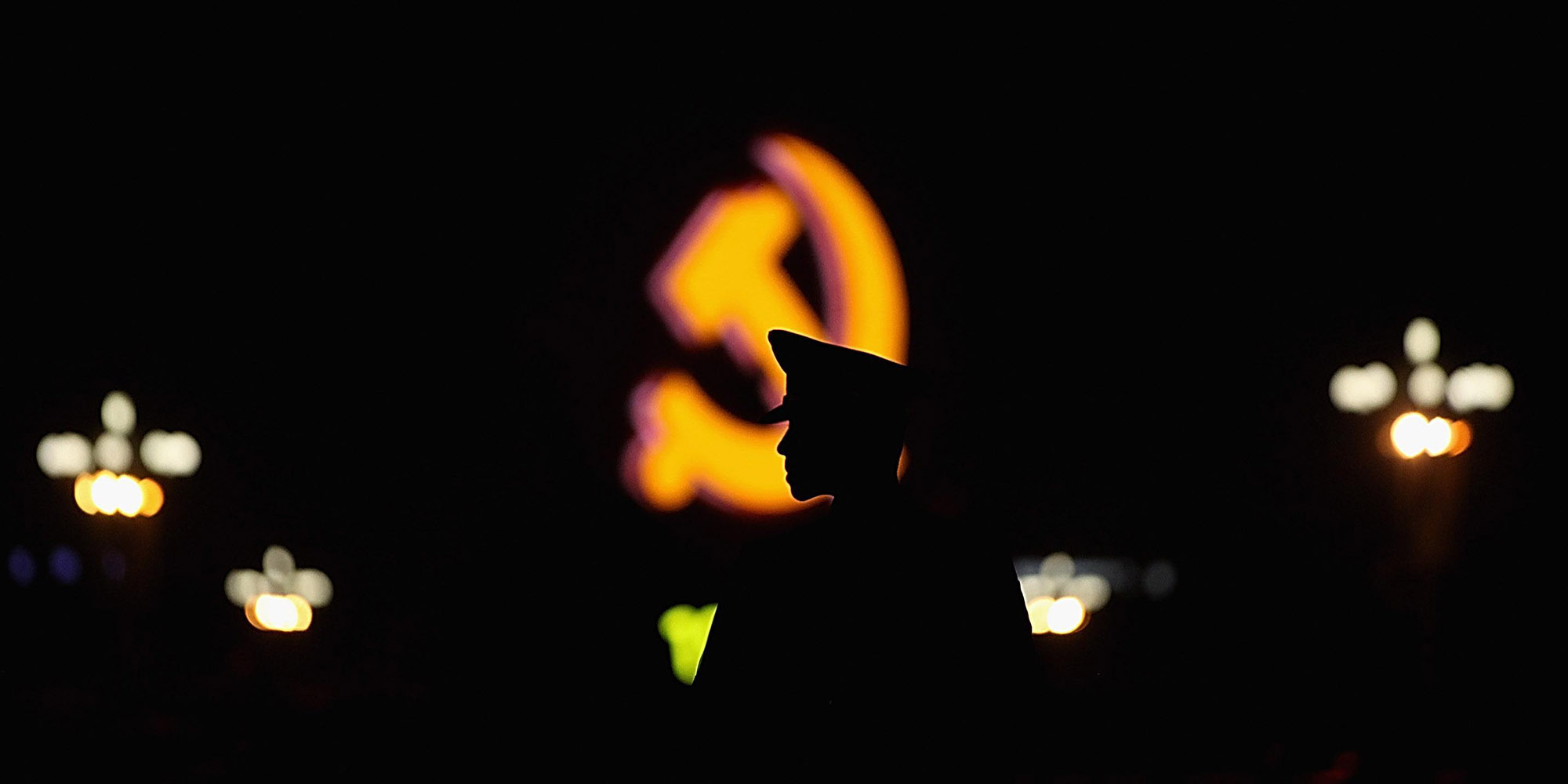 NEWS
How to Lose Your Party Job in 14 Ways
Luo Zhixian, recently taken into custody, is the latest Communist Party official to neglect properly lifting the curtain on his personal life.
A professor at a Communist Party school has been taken into custody for failing to adequately disclose personal information to the Party — a rarely reported but frequently perpetrated infraction.
Luo Zhixian taught in the policy and law department of the Party School of the Central Committee, which trains the nation's officials on policies and procedures like the one he is accused of breaching. At a meeting reported on Tuesday but held in late December, Luo's colleagues were told about his dismissal from both his position at the Beijing school and the ranks of the Party.
Among the infractions he is accused of committing is "hiding big personal issues for a long time," a catch-all phrase for neglecting to report any of 14 criteria.
In 2015, more than 4,000 officials out of a survey sample of about 400,000 were arrested, dismissed, or denied promotion for not fully reporting personal issues. According to an official publication of the Party and its anti-corruption watchdog, the Central Commission for Discipline Inspection (CCDI), that figure indicates that hiding personal information remains an outstanding problem.
Referenced in the 14 items are family affairs and personal finances: Officials need to report their marital status and whether they possess travel documents they could use to leave the country, as well as each instance of traveling abroad.
Information on officials' spouses and children — including their employment, travel, and criminal histories — is required, too, and children who marry people from Hong Kong, Macao, or Taiwan, stateless people, or foreigners in general must also be declared.
An official must declare their base income, as well as any supplementary income generated from lectures, writing, consulting, editing, or painting. They must also provide information about real estate, financial products such as stocks and securities, and ownership stakes in companies owned by themselves, their spouses, or their children.
The 14-item list applies to Party members who hold positions at or above the level of county head. At higher levels in the hierarchy, still greater scrutiny applies.
"This reporting mechanism on the private affairs of Party leaders has been in place for many years," Zhuang Deshui, deputy director of the Center of Anti-Corruption Studies at Peking University, told Sixth Tone. But Zhuang added that oversight of whether cadres are truthfully reporting on their personal lives is inadequate.
Nevertheless, some high-level officials have fallen foul of the requirement to be forthright about their personal affairs. When Zhou Benshun, Party secretary of northern China's Hebei province, and Xi Xiaoming, former vice president of China's Supreme People's Court, went down in 2015, "hiding personal issues" was listed among their crimes.
Shortly after assuming office in 2012, President Xi Jinping launched an anti-corruption campaign that has seen thousands of officials punished for disciplinary violations — some 415,000 in total in 2016. On Sunday, the CCDI held its annual meeting, at which it promised to "strengthen oversight both inside and outside the Party in the coming year."
(Header image: A paramilitary policeman stands in front of the hammer-and-sickle emblem of the Communist Party of China at Tiananmen Square in Beijing, June 28, 2011. Li Feng/Getty Images/VCG)