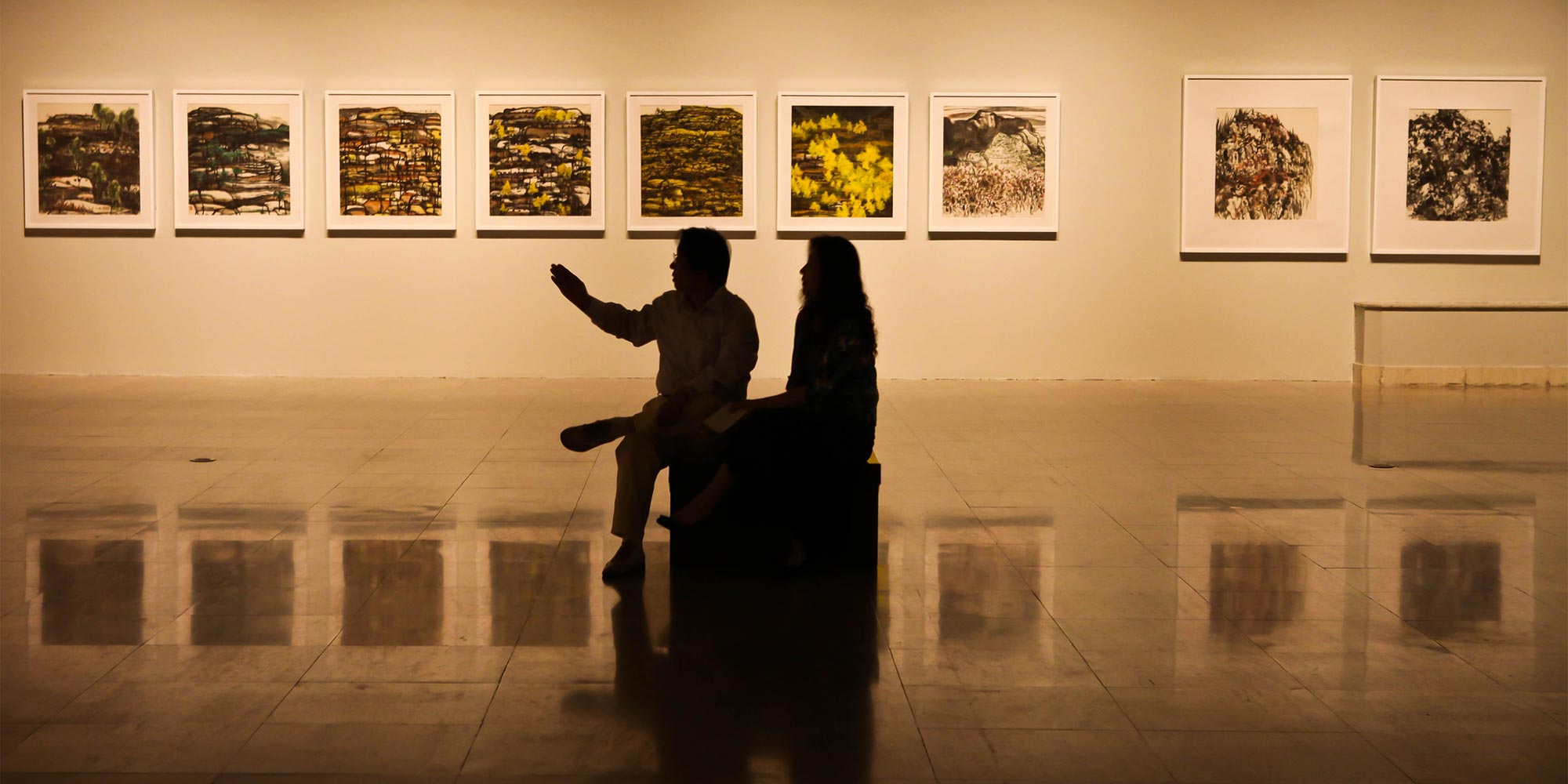 VOICES & OPINION
The Real Estate Developers Behind China's Museum Boom
Investors and local governments are signing lucrative land deals that place museums at the center of regenerated communities.
At a recent panel discussion at Columbia University, architects, artists, and historians convened to discuss a curious topic: namely, the fact that over 400 museums have been built throughout China in the last decade, with current output topping out at around 100 a year. In contrast, only around 30 museums are established each year in the United States.
What is fueling China's craze for museum-building? The general consensus of the panel was that the central government aims to exert wider international influence as it becomes a global power. Reports have so far identified the main backers of new museums either as wealthy collectors eager to preserve their personal legacies, or as regional governments hoping to upgrade public facilities. However, these two groups only tell part of the story.
In fact, the act of building these magnificent modern structures is closely tied up with real estate development, with many real estate companies securing ownership of the new museums. Although much media attention has been focused on the high-profile museums along Shanghai's West Bund area — many of which house the collections of private individuals — the decisions to build the most ambitious projects are actually made in corporate boardrooms.
The Fosun Art Center, one such prominent museum, is Shanghai's latest piece of "starchitecture." Designed by British architect Thomas Heatherwick with world-renowned firm Foster + Partners, the center collaborates with the Lincoln Center for the Performing Arts in New York to host performances and other events. It also works with top museums around the world to bring touring exhibitions to its gallery space.
The center's strategic decisions are all managed by Fosun International, a major Chinese conglomerate and investment company. While the art center itself is unlikely to be a particularly lucrative investment for Fosun, its status as an architectural icon and a seat of culture will ensure that land prices in the local area will rise — and allow Fosun to make more money from its other works in progress along the West Bund.
Fosun's reasoning is mirrored by another site further downstream, the Rockbund Art Museum, a renovation project run as a joint venture by the Rockefeller Group and Sinolink Worldwide Holdings. Rockbund opened in 2011, the first of more than a dozen hotels and office buildings in a mixed-use area of some 98,000 square meters close to the Bund, the waterfront promenade at the heart of Shanghai's old town. Despite operating without a permanent collection, Rockbund has already matured into one of China's most widely recognized art institutions.
Rockbund's ownership structure has not been publicly disclosed. However, like the Fosun Art Center, it is positioned as the centerpiece of expensive development projects featuring office towers, hotels, and condominiums, all of which prove attractive to Shanghai's burgeoning middle class, who place a premium on art and design. This model, by which land prices rise in response to investment in both culture and real estate, is also visible around the Shanghai Himalayas Museum in Pudong New Area, and the OCT Contemporary Art Terminals in several of China's other major cities.
While all the above scenarios have been pioneered by developers, another recent project is a joint initiative between a developer and the government. The southern city of Shenzhen will soon play host to the Museum of Contemporary Art & Planning Exhibition (MOCAPE), which will feature bold and free-flowing spaces designed by Vienna-based firm Coop Himmelb(l)au. China Overseas Holdings, the construction company behind the winning design, was given the green light back in 2012 to build and operate a major art museum on the centrally located Civic Square for two decades.
MOCAPE was the first case in which the government openly sought a corporate partner to fill a gap in public services and returned the favor via land transfer agreements. But if we look back to a decade ago, a remarkably similar deal was struck in the case of the Liangzhu Culture Museum, an elegant marble structure designed for the city of Hangzhou, capital of Zhejiang province, by David Chipperfield Architects. Officials commissioned real estate developer Vanke first to build the museum and then to transfer ownership back to the government upon completion. This agreement was buttressed by favorable land deals that Vanke converted into new residential complexes around the museum.
The two-way perks for the Vanke deal are clear: The developer is rewarded with lucrative new contracts, and the government benefits from the revenue drawn from the regenerated area's new visitors and tenants, both commercial and residential. However, museums are not merely cultural anchor-points for the moneymaking businesses that spring up around them. They are also capable of playing an economic role themselves and are often the next drivers of growth for local industry.
Some Chinese firms have already realized the economic importance of museums. One particularly futuristic piece of architecture is found in the desert of Ningxia Hui Autonomous Region in northwestern China. The Yinchuan Museum of Contemporary Art (MOCA Yinchuan) aspires to be the premier institution for Islamic art in the region, given its strategic positioning on the historic Silk Road. The brainchild of property developer Ningxia Minsheng Group, it was conceived as part of a blueprint to build an "international art town" consisting of artists' residences, art and sculpture parks, schools, and wetlands, with the hope being that this in turn will attract new investors to the area and allow the town to become economically self-sustaining.
Emerging museums in China thus serve a prominent role as catalysts for real estate transformation and economic development. However, they face unique issues once built, such as ensuring efficient operation, finding sources of nonprofit financing, and generating public engagement, all of which are unfamiliar areas for most real estate developers. If we assume that museums must be centers of active public life to be truly successful, then what sort of mechanism should we implement to ensure that they reach their potential?
Perhaps the canal-crisscrossed city of Hamburg in Germany holds the answer. Its latest urban icon is the Elbphilharmonie, a concert hall and mixed-use development first proposed by Alexander Gérard back in 2003. The architect teamed up with former classmates and world-renowned peers Herzog and De Meuron, struck a land deal with the government, and began constructing a concert hall financed by luxury apartments and hotels housed in the same complex. For city authorities, getting a free concert hall thrown in made the agreement a no-brainer.
The development process, however, was more fraught. A decade of budget increases, government subsidies, and poor planning resulted in a slew of lawsuits and official inquiries that eventually saw the original developer driven out.
An instructional point from Hamburg's experience is that at all stages of the Elbphilharmonie's development, participation from both the public and the media kept the developer under close scrutiny. Public facilities are, after all, built for all of us, and we should therefore have a say in how they are run. For China's new museums to have a sustainable future, developers and local governments must consult the people for whom they are intended during the development process. Whether through surveys or community hearings, prioritizing public input will allow museums to truly ground themselves in the communities they help to build.
Correction: A previous version of this article wrongly stated that Thomas Heatherwick worked for Foster + Partners, instead of in collaboration with them.
(Header image: Two people sit and take in an exhibition at the Shanghai Museum of Art, July 26, 2012. Niu Yixin/VCG)