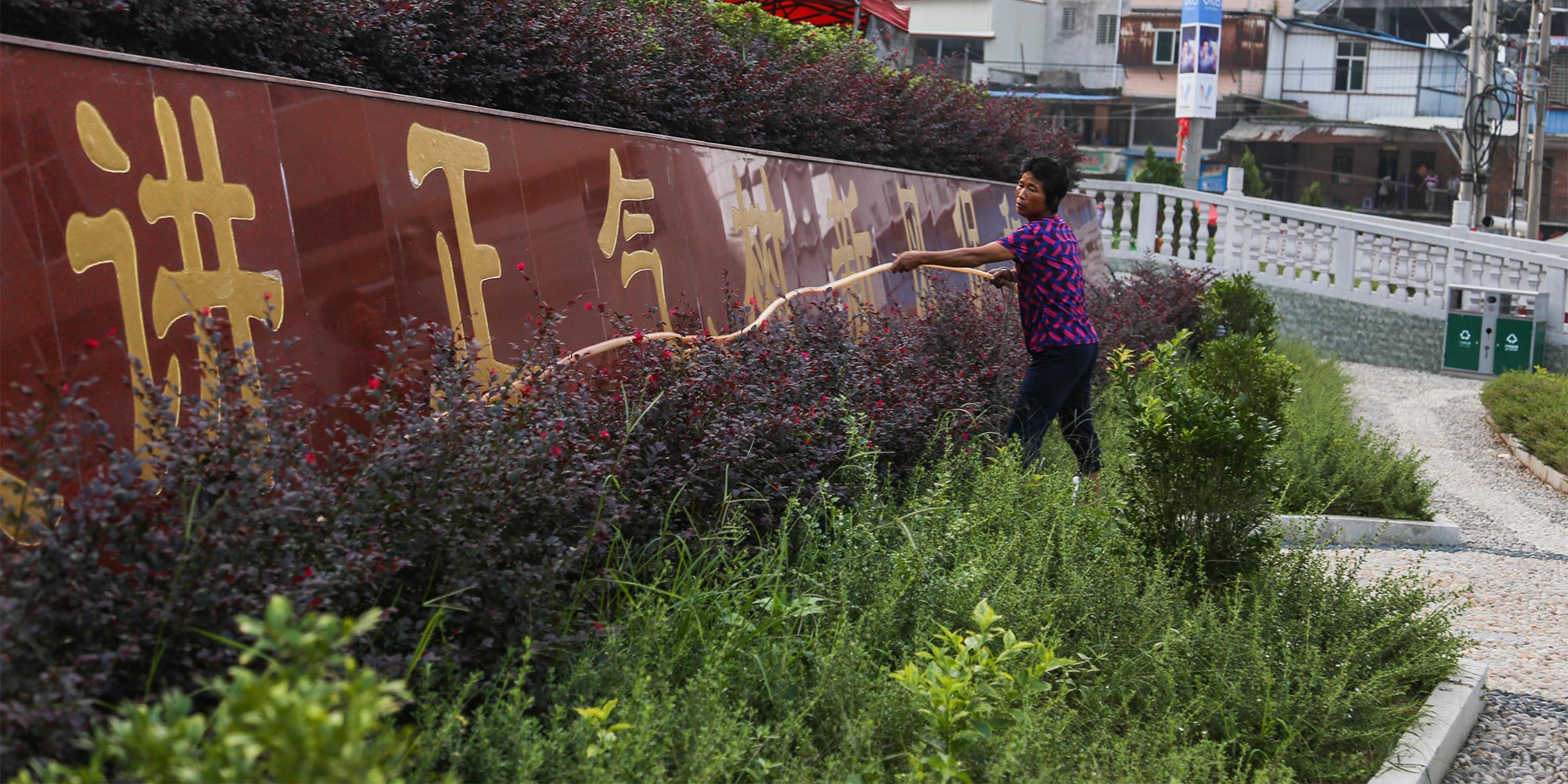 NEWS
Anxi Party Official Addresses Telecom Scams, Blames Taiwan
County criticized for rampant fraud after death of hoax victim points finger at China's fast growth and its island neighbor.
The party secretary of Anxi County, Gao Xiangrong, has spoken out to defend his jurisdiction against accusations that it is home to a far-reaching telecommunications fraud racket.
Gao noted that of the 1.2 million people who live in his county, just 2,000 are telecom scammers.
In the past year, Anxi County has become notorious for its association with China's rising tide of telecom scams. In August last year, 18-year-old student Xu Yuyu reportedly suffered a fatal heart attack after learning that swindlers from Anxi had defrauded her of the 9,900 yuan ($1,400) she had intended to use to pay her university tuition fees.
For the past decade, the region situated in eastern China's Fujian province has become synonymous with telecom fraud. In 2004 Outlook Weekly, a magazine published by state news agency Xinhua, described Anxi as the "base camp" for fraudulent activity carried out via China's vast telecommunications network. That year, 90 percent of all cases of telecom fraud were found to have originated in the small mountainous county.
Since Xu's death last year, residents of Anxi have complained that people elsewhere are less willing to do business with them because of the scandal.
In an interview with People's Daily, the official newspaper of the Communist Party, Secretary Gao turned the public's attention to the nearby coastline and to Taiwan, which sits across a 180-kilometer strait from Anxi County. "It's people living on the opposite bank who should be blamed," said Gao, who claimed that many Anxi residents learned the art of swindling from their relatives in Taiwan.
In addition, Gao said China's rapid economic development had encouraged its citizens to turn to crime: "Many locals see money as the only form of honor, without showing the slightest concern for how it is gained," Gao explained. "That's why many have turned to telecom scams in recent years to make a quick buck."
In the same People's Daily article, party Secretary Chen Xianming of Changkeng, a town in Anxi County, bemoaned the area's geographic position because of the way it supposedly encourages criminal behavior. "We have about 100,000 people in Changkeng living on land on which it's almost impossible to grow food," said Chen. "We are also surrounded by mountains, so, to make a living, some people have resorted to telecom fraud."
Chen Zelong, the vice director of the court of Anxi, said that the county's telecom scams share a few definitive characteristics. For one, the amount of money is usually small — usually less than 50,000 yuan. In addition, most of the perpetrators are in their 30s or younger, having grown up in poor communities. Finally, the scams are conducted in small groups of about two or three people each and become more refined and better-executed over time.
For more than a decade, the local government has been trying to address this problem. Today, an unmanned aerial drone surveys illegal telecom bases in the mountains, and an anti-fraud center that tracks bank statements opened in April. Yet despite the government's best efforts, the fraudsters still seem to remain one step ahead of the game.
(Header image: A woman works in front of a sign that reads 'Encourage rectitude and shape good social morals' in Changkeng Town, Anxi County, Fujian province, Aug. 28, 2016. Jia Yanan/Sixth Tone)