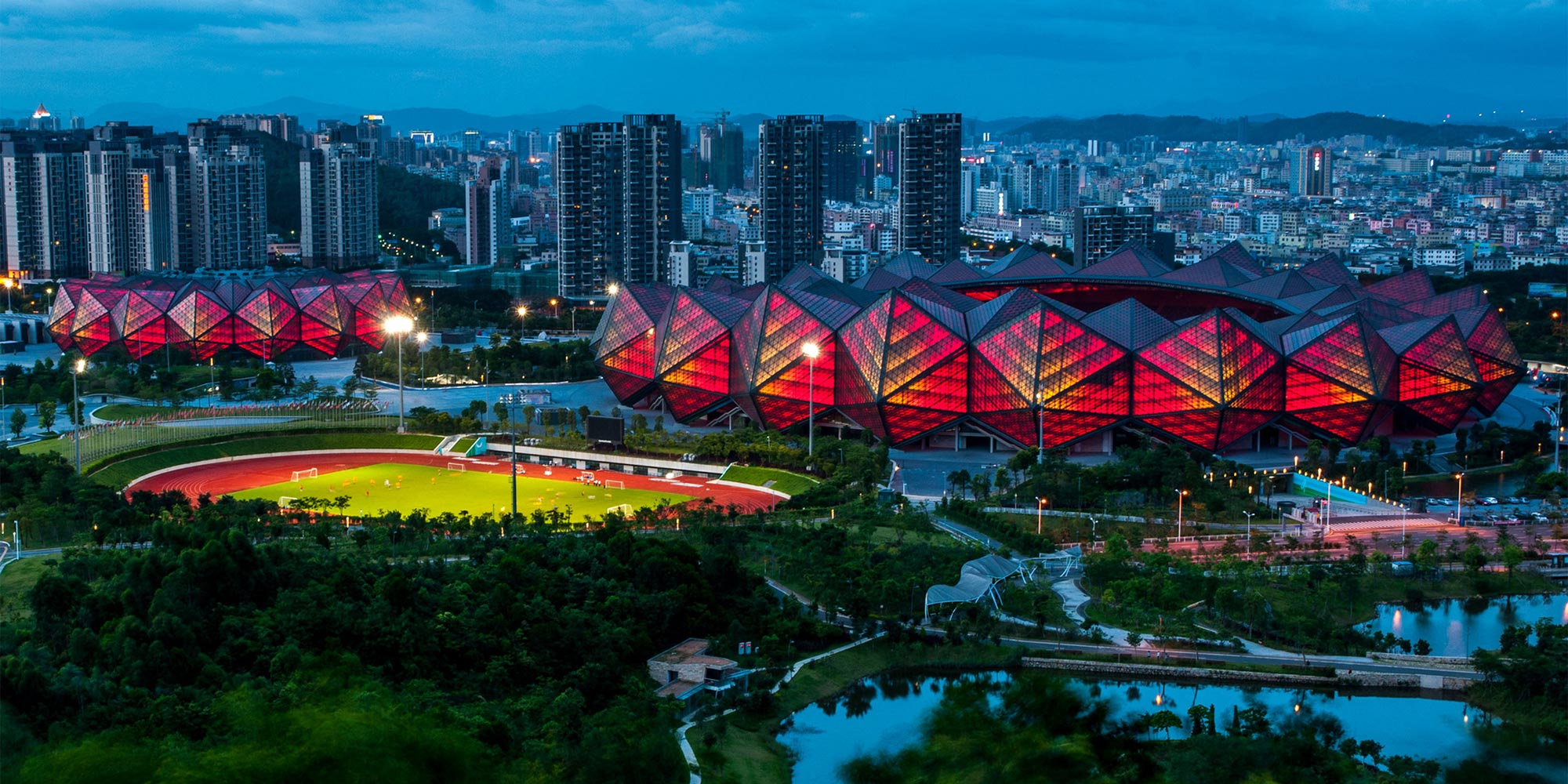 VOICES & OPINION
Why Shenzhen Could Become China's Urban Design Hub
A city once known as the factory of the world now has the tools to reshape its industrial image.
When I accepted an offer to curate a learning and community-engagement platform called "Aformal Academy" for the Shenzhen-Hong Kong Urbanism\Architecture Bi-City Biennale (UABB), I was told that the biggest challenge would be "cultural." I had no idea what was meant by that vague statement, but my job hardly turned out the way I had anticipated.
Over the course of several conversations I had at the UABB that winter, a number of truths emerged. First, there is an insatiable intellectual curiosity for learning, new ideas, and unique experiences among Chinese young people hoping to become urban designers. Second, and slightly contradictorily, there also existed an overwhelming trend toward so-called resume stuffing and pursuit of name recognition. After a bit of digging, I was shocked to hear that while the younger participants were eager to deepen their knowledge, their parents were all too often pushing them to focus more on getting the best grades and test scores in order to beef up their CVs.
The need to rethink the values behind the Chinese education system has already been written about extensively. Leading Chinese educators — such as former Peking University educator Qian Liqun and Chinese Academy of Social Sciences historian Zi Zhongyun — have pointed out that China's education system is driving the country toward a culture of mass-produced, passive learning methodologies. That, in turn, will bring about a lack of the innovative thinking required for China to transition toward a more service-oriented economy.
Within the realm of urban design, government officials and the general population are voicing similar concerns. It has become common among Chinese citizens to quote President Xi Jinping's statement that the country has "a thousand cities with the same face." Further, the government itself has been making its own bold statements that have questioned the need for "weird architecture" and gated communities, and emphasized the necessity of built forms that respect natural systems. These issues have led China's State Council to release a new set of urban development guidelines for the first time in 38 years.
Given the vast number of Chinese people seeking to move to cities, and the corollary effect of rapid urbanization, there is a temptation to see the country's urban design problems as unique and turn inward in search of a solution. However, nothing could be more important at this moment than to view the issue in regional — even global — terms. China's Southeast Asian neighbors contain nine of the 10 largest ports in the world, as well as numerous booming economies and exploding populations. As many of these nations will look to China for lessons in development, the infrastructural initiatives that China adopts now will likely become the regional norm in future.
One area that could become an important model for future urban design projects is the Pearl River Delta, especially the southern Chinese city of Shenzhen. With the exception of the flourishing nearby metropolis of Hong Kong, the surrounding delta region went from a smattering of roughly 200 fishing villages housing a population of roughly 200,000 people to a shockingly banal-looking metropolis of roughly 20 million — all in just two generations. Today, however, Shenzhen is trying to shake off its reputation as the factory of the world and become a city of design. In doing so, it has come to represent a new, modern Chinese urban hub, one that simultaneously maintains industrial production and bursts with intellectual innovation, benefitting even more from building connections between the two.
Springing from these new urban realities and technological and design advances are new ways of working, thinking, and collaborating. Key to this has been the repurposing of shanzhai culture — or the habit of copying, at a cheaper price, successful existing technologies and products. Initially, Chinese and Western urban designers alike dismissed shanzhai as a kind of cheap rip-off culture. Now, as pointed out by David Li, the founder of Shanghai-based research hub Hacked Matter, shanzhai has evolved into an innovation ecosystem in which individuals and companies exist both in cooperation and competition with each other to rapidly bring forth further advancements.
At the crux of shanzhai's improving reputation is the recognition that the way mainstream corporate culture demonizes copying others is, in fact, denying many designers a key step in the learning process — a process which, like early Western copies of Chinese ceramics or silk, can presage greater innovation. I believe that this rapid prototyping methodology is already partially in use across China and can be further deployed in the development of cities and landscapes. Cities are not made merely by top-down master plans. If designers are allowed first to co-opt successful examples of urban development — such as those coming to fruition in Shenzhen — we can eventually go beyond merely parroting other initiatives and bring forth genuinely unique ways to conceptualize public space.
Historically, various institutions and schools of thought have dramatically shaped the way we design our cities. These range from the Ecole des Beaux-Arts in Paris in the 1900s, to the Bauhaus in Germany in the 1930s, to American schools such as the Harvard Graduate School of Design in the 1960s, to Dutch models such as TU Delft/Berlage in the 1990s. These institutions have researched, conceptualized, and shared their knowledge of the natural, social, and infrastructural systems in our cities.
I hope that Future+ — China's first independent academy for urbanism, landscape, and public art — will do for Shenzhen what the schools above previously did for Western cities. For it to succeed, however, it must build upon the city's realities and potentials and growing local-international ties. In addition, it should facilitate collaborations among the city, developers, nongovernmental organizations, and citizens, and become a place where participants can both learn from and act upon the body of the city at the same time.
(Header image: A view of Shenzhen Universiade Sports Centre, Shenzhen, Guangdong province, March 14, 2015. Deng Fei/VCG)