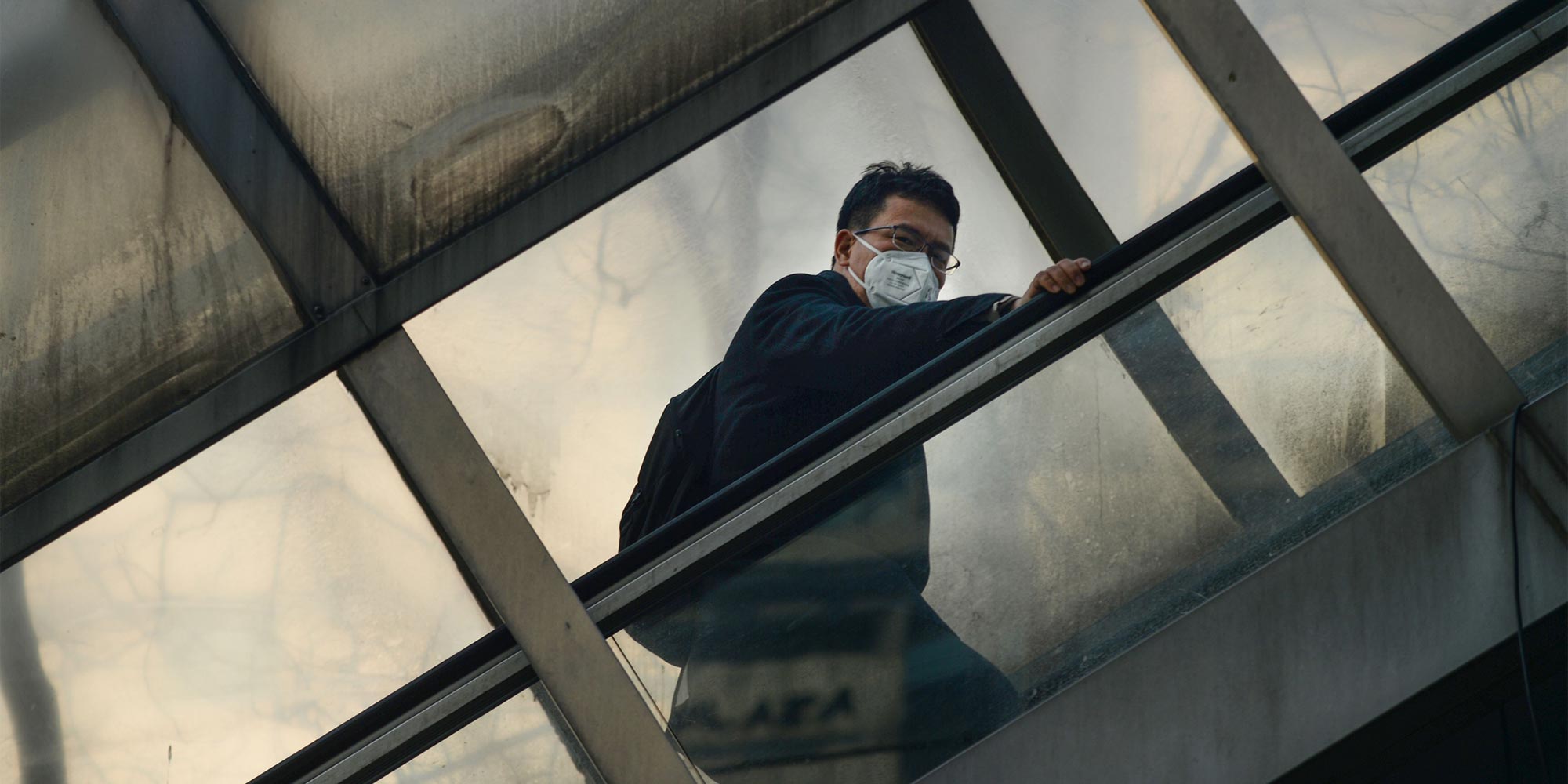 NEWS
Pollution Levels Are Down, But Optimism Remains Low
Improved air-quality data not enough to convince experts and citizens that skies are clearing anytime soon.
This article is part of a series looking back at some of the most noteworthy China stories of 2016.
The timing wasn't perfect: On Dec. 9, the minister of environmental protection, Chen Jining, reported that 2016 had been a landmark year for smog reduction in China, just six days before the highest-possible pollution warning was issued to 23 cities across the country.
As schools closed, flights were canceled, and citizens protested the toxic smog, the announcement made little media impact. According to Chen, levels of PM 2.5 — especially hazardous small pollution particles — in just over half of China's cities had dropped by 8.3 percent over the course of the year, compared with 2015. But, in practical terms, what did this change mean to Chinese citizens?
Though the Beijing-Tianjin-Hebei region — which encompasses 13 cities in northern China — experienced a net pollution decrease this year, the area saw a trend of increasing pollution in the second half of 2016, explained Dong Liansai, a climate and energy campaigner at the international environmental organization Greenpeace. 
"It might look like a good overall evaluation, but if you're looking into the details, there is still a problem that needs to be solved in the northern China region," Dong told Sixth Tone.
Monthly reports from the China National Environmental Monitoring Center show that pollution levels in the Beijing-Tianjin-Hebei area between March and November increased by an average of 8.47 percent per month. 
By the end of 2016, the concentration of PM 2.5 in this region was higher than in the previous year, though the average pollution level for the year was lower. Even worse, between September and November, the region's PM 2.5 concentration rose by 12 percent compared with the previous year.
Dong sees the increase as a sign that the overall trend of air-quality improvement is reversing in northern China. From 2013 to 2015, the cities in the Beijing-Tianjin-Hebei region saw an average annual decrease of 23 percent in PM 2.5 levels, according to Greenpeace.
PM 2.5 particles are particularly dangerous because they are fine enough to enter the bloodstream, which increases the risk of lung cancer and heart disease. China's National Ambient Air Quality Standard for PM 2.5 is set at 35 micrograms per cubic meter. The Beijing-Tianjin-Hebei region's average concentration in November was 102 micrograms per cubic meter.
Shijiazhuang, the capital of Hebei province and one of northern China's most polluted cities, experienced severe pollution earlier this month, with PM 2.5 levels reaching over 700 micrograms per cubic meter. In recent weeks, PM 2.5 levels have exceeded 800 micrograms per cubic meter, causing the city's education bureau to suspend classes for primary schools and kindergartens.
One of the main sources of PM 2.5 is coal combustion, a form of energy production used widely in China's northern provinces. Though coal remains the primary energy source for the nation, this year China strengthened its commitment to curtail a long history of dependence on coal.
In September, China — the world's largest producer of carbon emissions — ratified the Paris Agreement, committing itself to reducing emissions by over 60 percent per unit of gross domestic product by 2030, compared with 2005 levels.
Jiang Ke, a 25-year-old Shanghai resident, thinks the Paris Agreement is a step in the right direction, but that China can't accomplish its goal alone. "A single country can't achieve these results," he told Sixth Tone. "Every country will have to pitch in to see the decrease."
China is planning to do its part in the coming years. On Dec. 5, the State Council, China's cabinet, released the 13th Five-Year Plan for ecological and environmental protection, which set pollution targets for 2020. China will mandate an 18-percent reduction in PM 2.5 levels in all cities that have not met national standards.
"According to the newly released air pollution law, any cities that didn't make the national standards for air quality will need to sign an agreement with the Ministry of Environmental Protection," Dong told Sixth Tone. "In those agreements, local governments should really make ambitious targets for their air quality." 
Though the increased focus on previously overlooked areas is a step forward, Dong believes cities like Beijing and Shanghai still need to be heavily monitored. In Shanghai, PM 2.5 levels have reached nearly 200 micrograms per cubic meter this month. 
Wang Lulu, 26, is a native of eastern China's Jiangsu province who has lived in Shanghai for eight years. She has seen a slight improvement in the environmental situation over the last year but has her doubts about the new policy.
"The goal of the policy is good, but when the time comes, it's not guaranteed that we will have reached the desired levels," Wang told Sixth Tone. She sees a direct conflict between China's developmental goals and environmental protection.
Shanghai resident Jiang is more optimistic. "The policy will have an impact because of the government's efficiency," he said. 
Yet he acknowledges the limits of his perspective, noting that with such a large issue, it's hard to see the full effects of national environmental policies in daily life. "This is a global issue that will take 50 years to resolve," Jiang said. "After that, we'll be able to see what impact today's decisions have on tomorrow's people."
Wang, like many urban residents, wears a face mask to minimize the negative health effects of pollution. During a string of days with relatively little pollution, she left her mask at home.
"Today's not too bad," she said, as PM 2.5 levels hovered around 60, nearly double the national standard. "I expect the pollution in the coming days will get quite serious."
(Header image: A man wearing a pollution mask rides an escalator on an overpass in Beijing, Dec. 19, 2016. Wang Zhao/AFP/VCG)