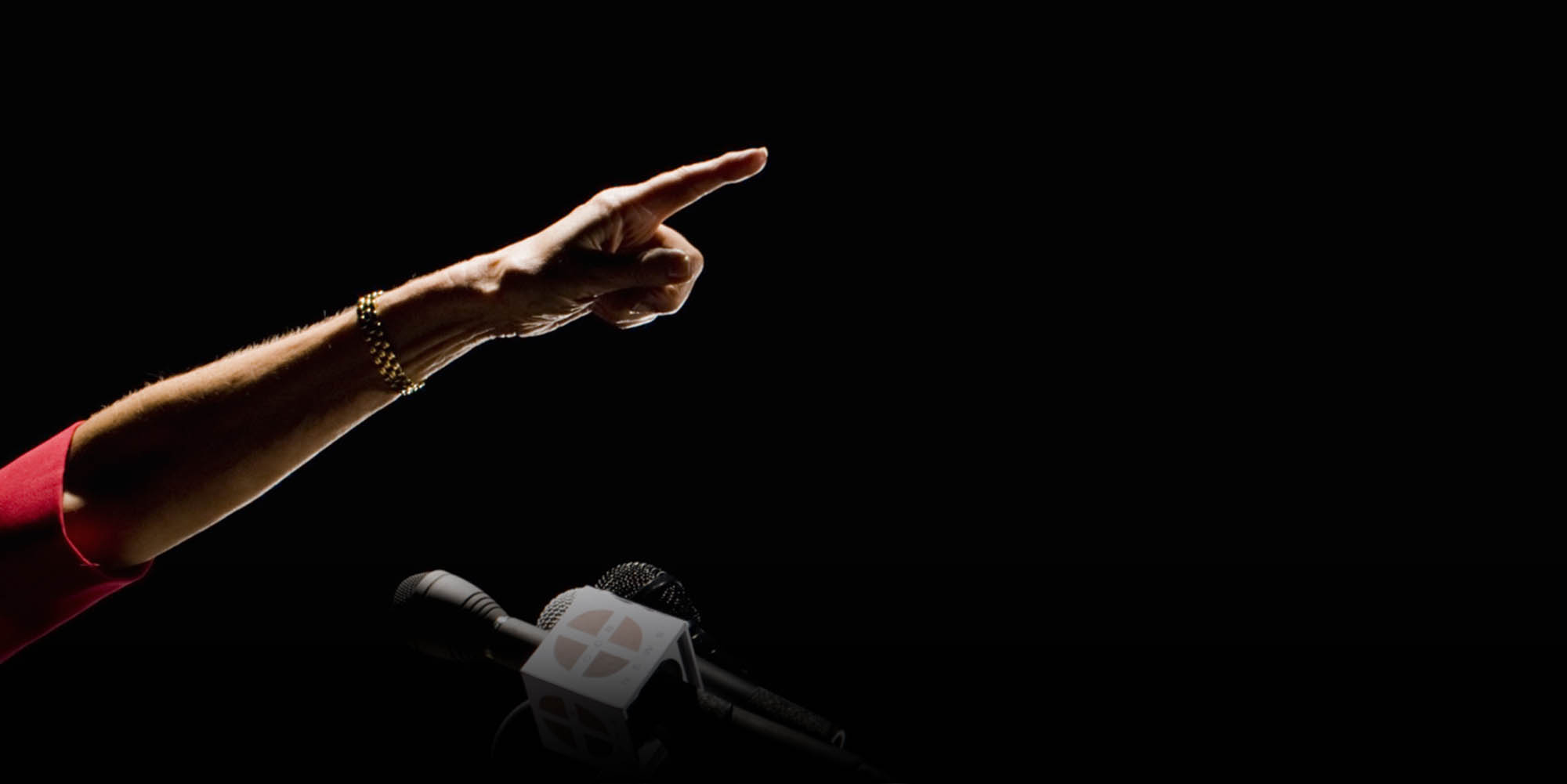 FEATURES
My Choice to Advertise My Country, Not a Company
Female undergraduate explains what pushed her to opt for a career in politics to help China manage its image.
This is the third in a five-part series about women in Chinese politics. You can find parts one and two here.  
In her class of 20-something undergraduates studying advertising at Shanghai International Studies University, Yang Sitong says most students are aiming for jobs with leading advertising agencies.
Three years ago, she dreamed of the same, but now — in her fourth year of university — the 21-year-old from the northeastern Chinese province of Jilin is on a different track.
Yang is part of a new generation of young Chinese whose voices regularly rise up online to defend their country's interests. Commonly known as "little pinkos," these predominantly female, nationalistic web users have garnered attention over the past year for actions taken against foreigners.
While at university, Yang became a member of her school's Model United Nations Society. Her experience encouraged her to join the China Alliance of Campus International Societies (CACIS), and she eventually served as the organization's president for a year. CACIS also gave her the opportunity to visit China's Ministry of Foreign Affairs and attend political gatherings in Beijing. 
Newly conscious of China's role in current affairs, Yang has since decided there's more she can do for her country than make advertisements. After more than five months interning at the All-China Youth Federation in Beijing, where she manages the organization's accounts on social media platforms Twitter and Facebook, Yang is nearing graduation and hopes to join the Ministry of Foreign Affairs or the Publicity Department of the Communist Party of China Central Committee.
Yang talks to Sixth Tone about her growing interest in politics and plans for her future. The interview has been edited for brevity and clarity. 
Sixth Tone: How do you view your role in shaping China's future?
Yang Sitong: In exchanges with the country's diplomats, I see how our country grows increasingly mature in international interactions, and I see the big stage that China offers to its young people. I want to help advance our national publicity work and improve the image branding of the country. It's what I'm interested in, and it's a job of great importance.
I didn't realize that I was a "little pinko" until my time in Beijing. I now read books written by Chinese diplomats and look up to the female diplomat Fu Ying.
Sixth Tone: You studied advertising, but now you want to be a civil servant. Why?
Yang Sitong: My major was advertising, so most of my classmates aim to join advertising agencies. But to me, instead of coming up with advertising ideas for a company or a brand, I believe advertising my own country is a lot more meaningful. 
Sixth Tone: How has your internship at the All-China Youth Federation shaped your understanding of your role in the world?
Yang Sitong: It's important that we export Chinese culture through the views of the country's youth. We've seen how American films have shaped many Chinese people's understanding of the U.S. We can do the same and make people around the world understand the real China better. Young people abroad are our targets. We present China through the eyes of Chinese young people so that our peers abroad might be able to understand the country more easily.
Sixth Tone: Do you think being a woman puts you at a disadvantage when working in government?
Yang Sitong: There is a gender imbalance at my workplace in Beijing. There are fewer women in my group, which is common among civil servants across the country. The traditional definition of a woman's role, that women should be more family-oriented, has hindered the career development of many women in China — but at the moment, I don't consider being female to mean being at a disadvantage.
I've always strived to achieve the goals that I set. Setbacks never stop me from trying again and again until I make things happen. I don't easily become satisfied with the status quo, and I always try to move one step forward.
As a member of the young generation, I believe we are more creative and innovative and can bring more vitality and confidence to this team of civil servants, many of whom are very conventional.
Sixth Tone: Which parts of your job do you find difficult? 
Yang Sitong: Having good presentation abilities is vital because you must be able to express your own ideas clearly and be able to convince your audience [of your opinion]. I can't help getting nervous in front of a big crowd, but I also enjoy the feeling of talking to many people and winning their agreement.
Sixth Tone: What does working for the government mean to you? 
Yang Sitong: Civil servants, as the name implies, are a group of people serving the country and its citizens. It's very different from working for a particular company. The meaning of a job in government varies widely; it's not something that we can use money to measure.
My five months interning in Beijing have changed my impression of civil servants. It's no easy job, and everyone is so hardworking and dedicated. None of my coworkers ever get to leave work on time.
(Header image: UpperCut Images/VCG)