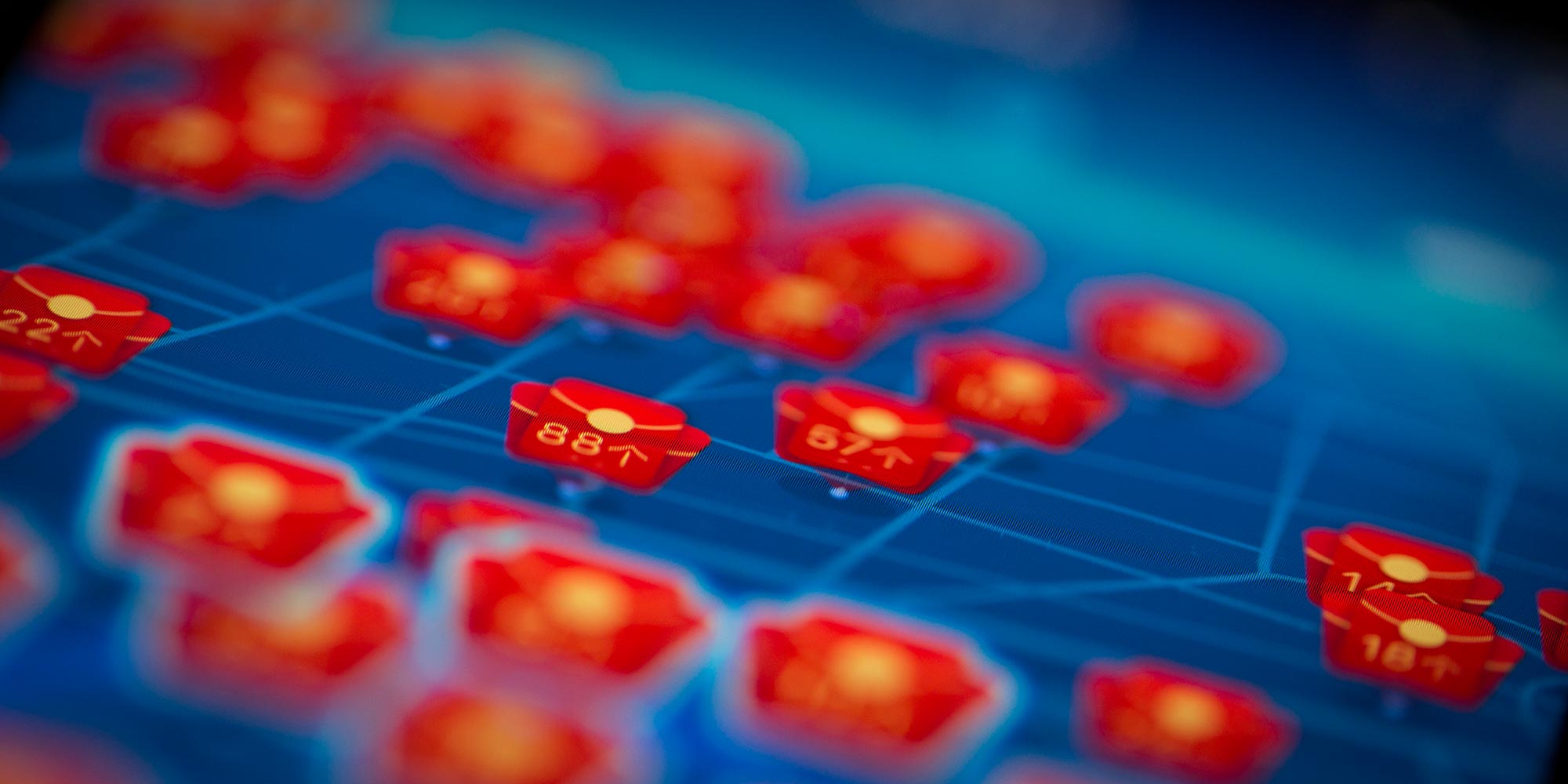 NEWS
Alipay Ups the Red Envelope Game With AR
A new 'Pokemon Go'-like feature has players taking to the streets in search of virtual money.
Chasing down Pokemon is a thing of the past.
Instead, the latest in augmented reality (AR)-enhanced quest games, developed by a Chinese mobile payment app, offers players a quick payday if they can track down virtual red envelopes.
Launched on Thursday by Alipay, AR Red Envelope works like this: Alipay users hide virtual hongbao, or red envelopes, in locations of their choosing. Then, they upload a photo of the spot to the app along with a clue. The app automatically records the location.
Those who want to track a hongbao can message the person who hid the treasure and ask for additional clues. When the envelope is located, the player can use the app to scan the spot, and the hongbao will appear onscreen. A simple tap deposits the money into the user's Alipay account.
On Friday, when an Alipay user who goes by the handle Neighbor's Big Orange was having lunch at a McDonald's in the central Shanghai district of Jingan, he left a virtual red envelope at the restaurant. His somewhat-cryptic clue was "M-ji" — a popular nickname for McDonald's in Chinese. Three hours later, a hongbao with a value of 0.17 yuan (around $0.02) was discovered by a Sixth Tone reporter.
When Sixth Tone contacted Neighbor's Big Orange, the 25-year-old Alipay user said that his friend had sent him a message about Alipay's new function during his lunch break. "I thought, 'Why not give it a try?'" he said, adding that he had hidden only one red envelope — the one found by Sixth Tone — and had yet to find any virtual money himself.
The concept of giving red envelopes can be traced to the Chinese tradition of handing out small red packets containing cash to family members and friends on special occasions — most notably during the Lunar New Year holiday, but also at other celebrations, such as weddings.
In recent years, the hongbao custom has spread to the virtual world and has become increasingly popular on the net, mainly due to the success of internet giant Tencent's WeChat messaging app, which launched the first viral red envelope feature during the 2014 Lunar New Year holiday, attracting around 8 million users.
But now, Alipay and other online payment companies are trying to tap the popularity of virtual red envelopes, which have evolved from their roots in offline tradition to a form of online entertainment.
"We would like to make red packets more fun," a spokesman for Alipay told Sixth Tone. Alipay is operated by an affiliate company of internet giant Alibaba.
Such functions also make business sense, as they link users' mobile payment platforms to their real-world bank accounts — an important step toward increasing the proliferation of mobile payment systems.
This year, more than 100 million users won red packets totaling 800 million yuan through Alipay during a promotion that coincided with the state broadcaster CCTV's annual Lunar New Year gala show.
On the same evening, 420 million people sent and received more than 8 billion red envelopes on WeChat.
Tencent's QQ Wallet, the third-largest mobile payment app after WeChat and Alipay, started to develop its own AR red envelope function — which is similar to Alipay's — in August. The QQ version will officially launch in January, ahead of the Lunar New Year holiday.
Alipay's AR product is already on the market and generating buzz among consumers, although not everyone is happy with it.
Wang Wenhui, a 23-year-old editor based in Beijing, told Sixth Tone that she tried the game but found the clues to be too cryptic or the treasure locations too difficult to access. "I won't play this game anymore," she said.
(Header image: A photo illustration shows red packets as seen on Alipay's AR game map, Shanghai, Dec. 23, 2016. Yang Shenlai/Sixth Tone)