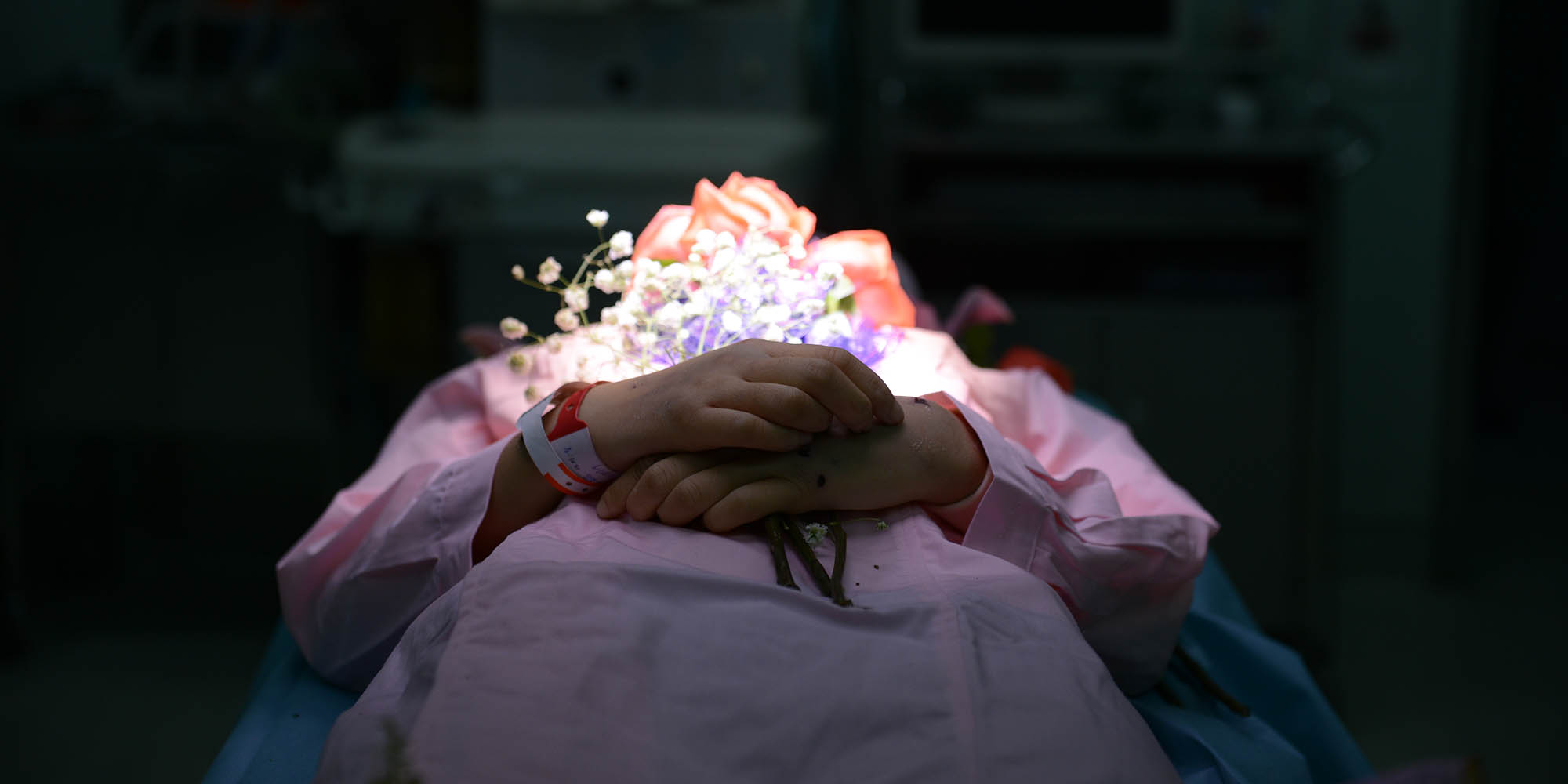 NEWS
On Alipay, Organ Donation Is Just a Few Taps Away
App teams up with donor registry to simplify process.
Bao Xin was one of thousands of new organ donors to register on Thursday through Alipay, the mobile payment application by tech giant Alibaba. It only took him 10 seconds and a few taps of his finger on a page that the app had unveiled earlier that day.
"I had been thinking about organ donation for a long time," Bao, 22, told Sixth Tone, "but I had no idea about where I could register."
Alipay teamed up with the China Organ Transplantation Development Foundation (COTDF) to provide the service, which saw success on its opening day: The quick registration process attracted substantial traffic to the foundation, with more than 3,000 new donors signing up in 12 hours.
Alipay has more than 450 million registered users, who only have to confirm their real names and identification card numbers to register as organ donors — and registration can be canceled at any time.
"It is the era of the internet, and the internet should be involved in organ-donation services," Huang Jiefu, the president of COTDF, said in an interview with news outlet Caixin.
The Red Cross Society of China and the nation's health authorities started promoting organ donation in 2010, and since then, a little over 80,000 people have registered as donors. To Huang, that number is disappointing, especially when compared to donor-registration rates in other countries — for example, some 130 million organ donors are registered in the U.S.
The simplified registration procedure through Alipay was designed to lower the threshold for potential donors. Before Thursday, donors had to answer more than 20 questions to sign up. Huang said he feared that 1 million potential donors would be lost with each additional question.
According to research conducted by the World Health Organization, two major reasons why potential donors are reluctant to register are that they don't know where to register and that they find the procedure too complicated.
Clare Zhang, a manager in the social responsibility department of Ant Financial, the company behind Alipay, told Sixth Tone that the app's real-name registration system has simplified the registration procedure: Users already sign up for Alipay with their names and ID card information, so the app simply passes that information on to the donor registry. "Alipay is the perfect solution to this problem," she said.
A press release by Ant Financial said that "Alipay's prevalence and convenience will bring Chinese willingness to donate organs to new heights."
The main source of donated organs used to be executed criminals, but the harvesting of their organs was abolished in 2015.
In the first three quarters of 2016, about 2,950 organ-transplant surgeries were performed in China, an increase of 50 percent compared to the same period last year. However, there still remains a large discrepancy between demand and supply of organs. And even if enough organs were available, the lack of qualified doctors and hospitals also presents a roadblock. Reportedly, more than 20,000 patients need organ transplants every year, but there are only enough capable doctors to perform half of the surgeries.
Additional reporting by Lin Qiqing.
(Header image: Flowers are placed on a young girl's body in an operating room in Guangzhou, Guangdong province, Nov. 22, 2012. The girl donated her organs to patients on the transplant list. Zhong Ruijun/Southern Metropolis Daily/VCG)