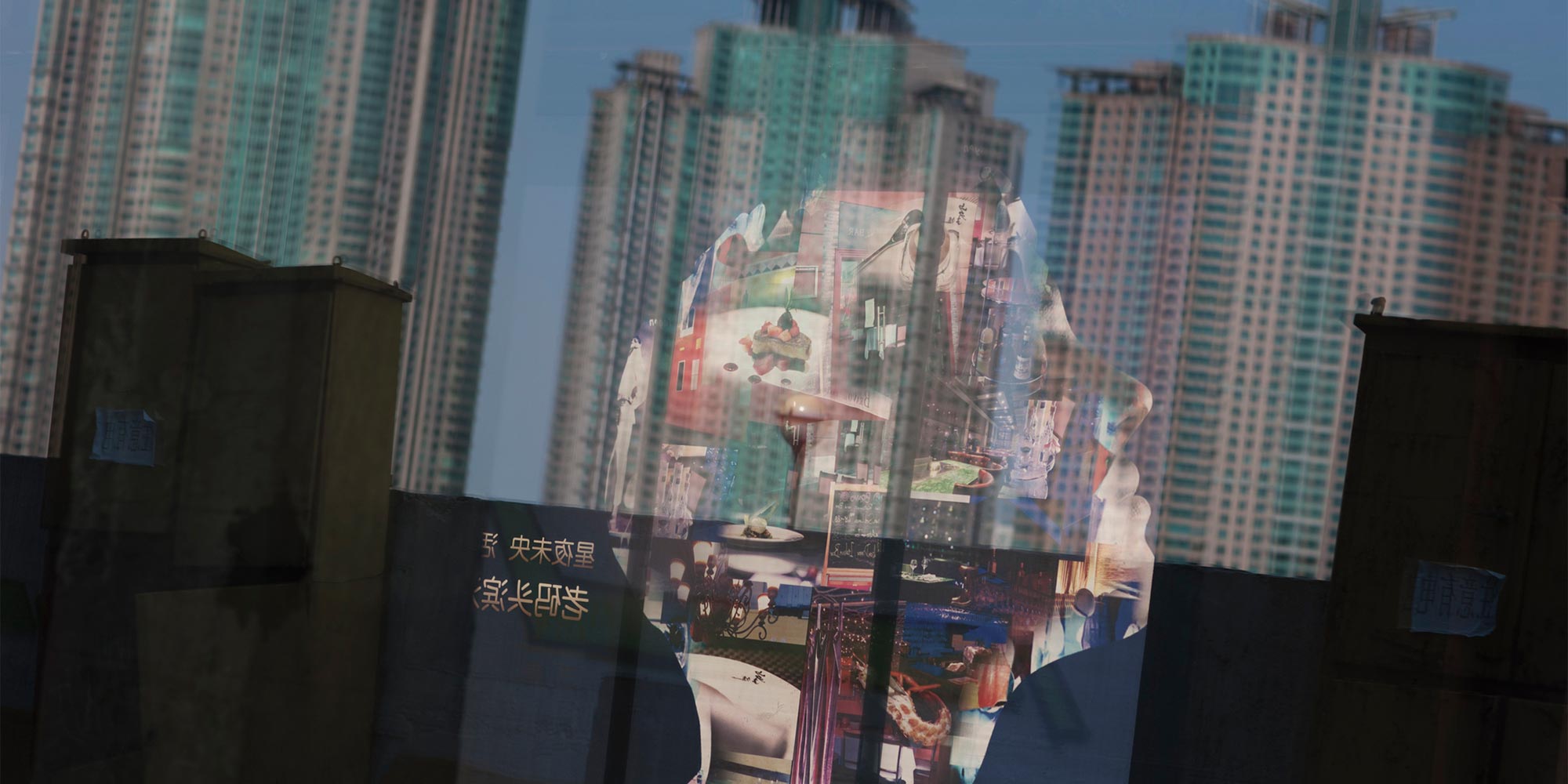 VOICES & OPINION
Beating the Property Bubble
Young professionals are taking out burdensome mortgages to get ahead of soaring housing prices.
For many women, having one's own home is a symbol of freedom and economic independence. In Shanghai, however, it is much more common for women not to own property until they are engaged to be married. Even then, they usually purchase one with their spouse-to-be. This has been made more difficult since the housing reforms of 1998, which have seen house prices in the city rise precipitously. According to the National Bureau of Statistics, last year average housing prices in Shanghai grew by almost 40 percent. 
When I moved back to Shanghai early this year, housing prices were the talk of the town, with soaring property prices and rental fees affecting every resident in some way or another. For many unmarried young professionals like me, the questions of how, when, and where to buy an apartment were sources of serious concern. These issues began to loom larger in my life as the year progressed and my boyfriend and I got engaged.
As a social scientist, I hold a critical view of the idea that a couple should buy a property pre-marriage. However, having a secure and comfortable place to live is important to human well-being. At first, my fiance and I were trying to choose between buying and renting a flat in Shanghai. Rental fees for a standard one-bedroom apartment near the city center were by no means cheap — around 10,000 yuan ($1,400) per month if the house was built after 2003 — though still lower than the monthly mortgage that we are expected to pay if we were to buy a flat in the same neighborhood, which came out to 16,000 yuan per month over 30 years.
I consulted friends who were experts in economics, real estate, city planning, and urban sociology. None of them thought that the housing price in Shanghai would fall within the next 5 to 10 years. Their words made us worry that if we missed the opportunity now, we would wave goodbye to getting a centrally located property any time soon.
So we decided to buy a property together and embarked on the mentally exhausting task of home-viewing. Before long, a few trends emerged: New apartments around our campus were luxurious but unaffordable; apartments built more than 20 years ago were usually poorly designed and in run-down neighborhoods. To cope with the cruel reality that our budget just did not stretch far enough, my partner took up Chinese calligraphy and I practiced meditation, in the hope of finding a measure of peace in the stress of house-hunting.
In March this year, the Shanghai municipal government issued new regulations aiming to curb skyrocketing housing prices. Having confidence that the market would decline, we stopped looking at new houses in June and decided to postpone our purchase until winter this year. However, during July and August, developers paid record prices at Shanghai's land auctions. Now, it is estimated that housing prices in the downtown district of Jingan will double after new developments are completed. Even this speculative news jerked prices back up again, and the restriction was rendered useless. Feeling depressed and anxious, we went back to looking for houses earlier than planned.
Our chance finally came. One day in August, I was tipped off by a real estate agent about a newly released property in a good neighborhood, at a price much lower than those around it. A dozen potential buyers were viewing the apartment that day. I was warned that if I did not pay the deposit right then and there, I would most assuredly miss out. Anxiously, I called my fiance, who was recovering from a broken leg. He hobbled over as fast as his injury would allow, and we paid the deposit that night.
Four months have now passed since we bought the property, and the housing market keeps soaring. The market price for a nearly identical apartment in our compound is now at least a million yuan more than the price we paid. We feel that we got lucky.
Buying a house is a complicated and stressful process that, in China, usually requires constant negotiation between the couple themselves and their parents. The whole household comes together to discuss how the purchase will grow and redistribute family wealth. For those just starting out in their careers, it is almost impossible to buy a property without family support.
Fortunately for my fiance and me, our parents shouldered a portion of the financial and psychological burden. Our jobs are also comparatively well-paid and secure, which makes it easier to make mortgage repayments on time. However, for a considerable amount of young people in Shanghai — especially for those who do not possess a local hukou, or residence permit — the barriers to buying a property can be insurmountable. Strict rules prohibit nonlocals from buying a house in Shanghai unless they have worked in the city for five years and are married.
Buying a property is a double-edged sword. Being a homeowner allows people to cultivate a middle-class identity and take a vested interest in the development of the city, thereby creating a stronger sense of belonging. It also brings a certain degree of certainty and stability to life, especially if the owners are planning to start a family. As the market keeps rising, homeowners are likely to see their wealth increase.
Yet on the other hand, getting on the property ladder limits people's career choices to the area of Shanghai in which they are currently based. A 30-year mortgage is an enormous financial and psychological responsibility, and sometimes one that even calligraphy and meditation cannot assuage. While we feel lucky to have found a home in the current economic climate, only time will tell if we truly made the right choice.
(Header image: High-end residential buildings are seen through a window in central Shanghai, April 17, 2012. Xu Xiaolin/Sixth Tone )