Eighty years have passed since the Long March, the Red Army's military retreat that initiated Mao Zedong's rise to prominence in the Communist Party of China. The perilous passage from Jiangxi province to Shaanxi province has long been a source of national pride.
In October 1934, the nationalist armies broke the Chinese Soviet Republic's stronghold in eastern Jiangxi province. Heading west and then curving north to avoid nationalist-controlled areas, the main forces weathered mountainous Sichuan province, where many died under the harsh conditions. The surviving forces, under Mao's new leadership, took root at the edge of the Gobi Desert in October 1935 in the now-hallowed caves of Yanan, in northwest China's Shaanxi province. Surviving units flocked to the new headquarters over the next year. The splintered regiments of the Red Army fully reunited under Mao in October 1936, now regarded in China as the end of the Long March. Only about 1 in 10 survived the 9,000-kilometer journey.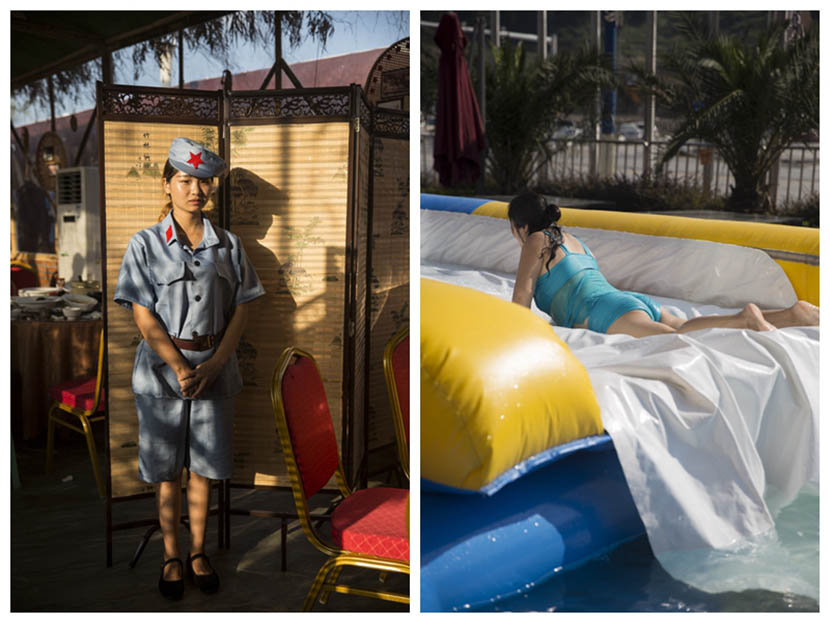 Left: A waitress in the Red Army uniform stands in front of a restaurant in Zunyi, Guizhou province, Aug. 20, 2016. Right: A woman plays on a large flotation device in a swimming pool in Zunyi, Guizhou province, Aug. 20, 2016. Chen Ronghui/Sixth Tone
Among the pilgrims, historians, and journalists who flocked to the historic route this year was Chen Ronghui, a photographer at Sixth Tone's sister publication, The Paper. He documented his journey along the Long March's path, which weaves between mountains and deserts, ideology and salesmanship. In Chen's photographs, the complexities of modern China stand in courteous contradiction with the area's history. Although the march changed the fortunes of the communists, the places through which they toiled are still among the poorest in China. Remote, mountainous, and lacking natural resources, these places face obstacles they must surmount to keep pace with China's rapid urbanization.
The focus on fabric and material lends a temporality to the year better than any calendar could: gaudy gauze and drab uniforms, smooth pajamas, washed-out pink plastic chairs, stripped electrical wiring, and a bright, crumpled red carpet at a luxury event. Neon lights lined the county government building in Yudu, and a broken-down car sat on some rocks outside a public toilet in Huining. A waitress served lunch in a Red Army uniform in Zunyi. An oversized adolescent menaced passersby from a sandy alleyway, bearing flared nostrils and a fake plastic knife.
"The act of taking photos is both a way to create art and a form of recreation," Chen said. "I hope that the viewers will feel the humorous undertones along with the natural tension of the images."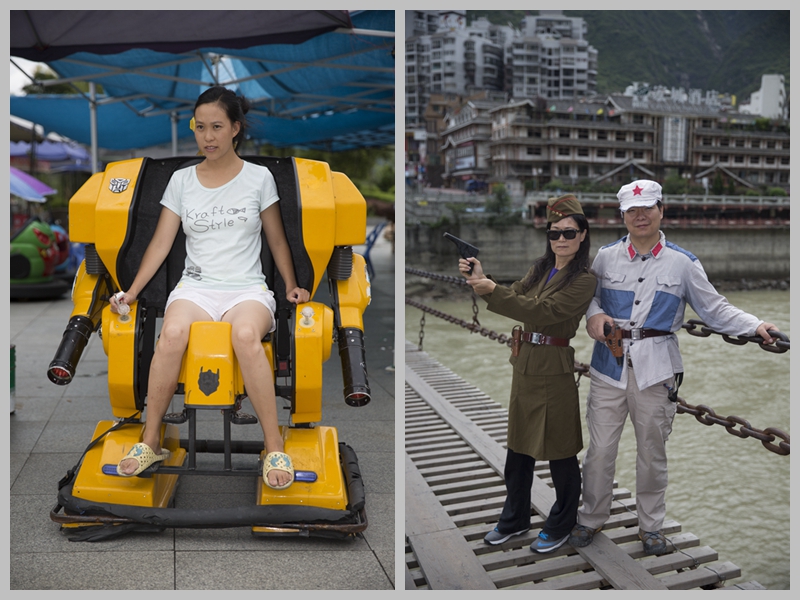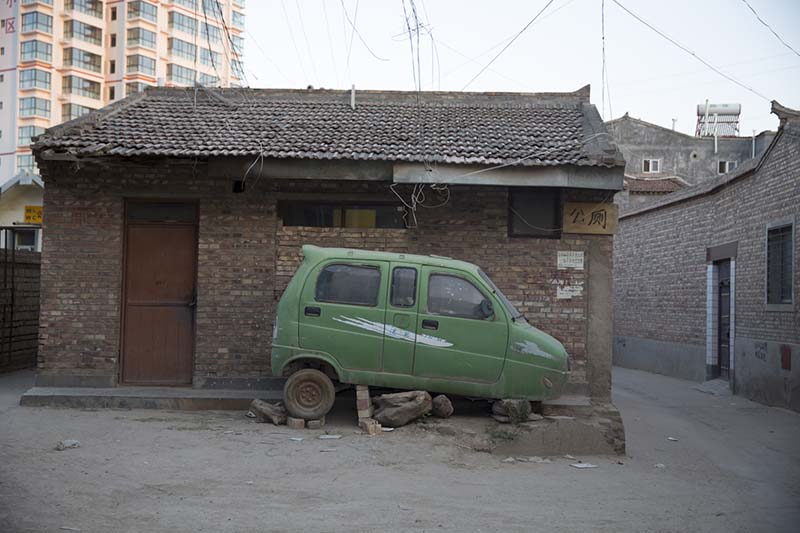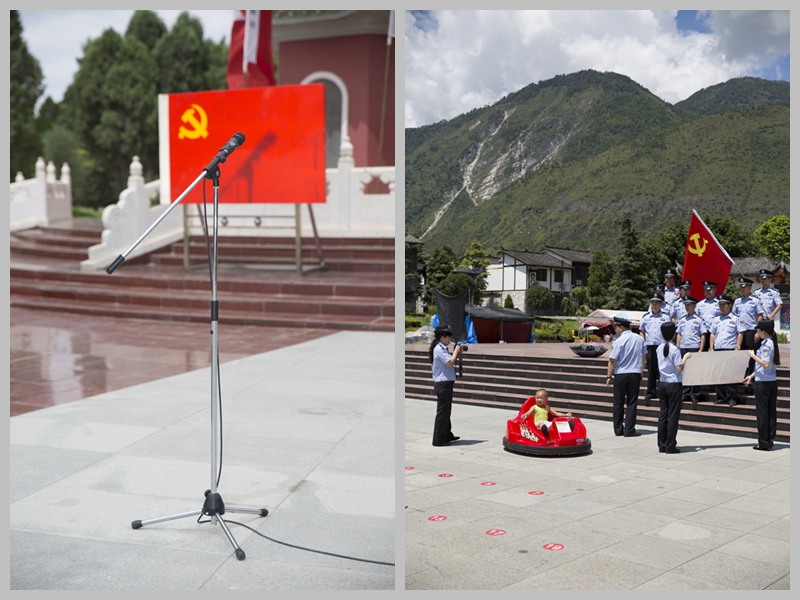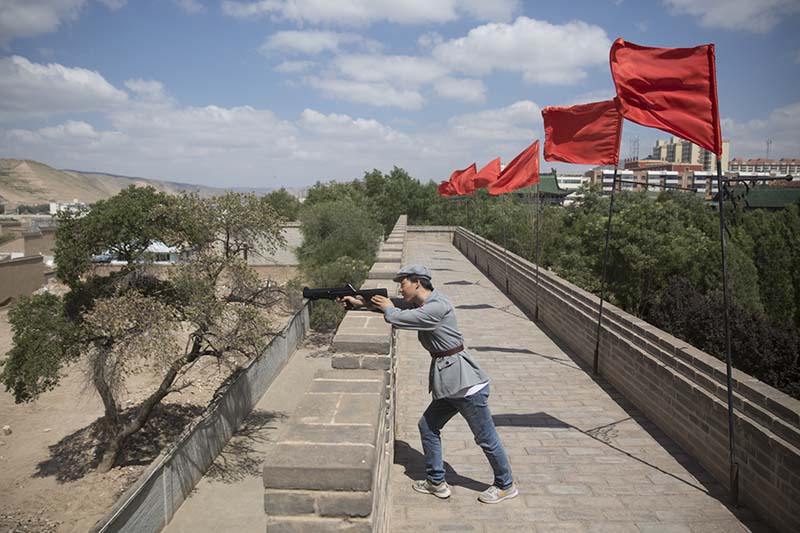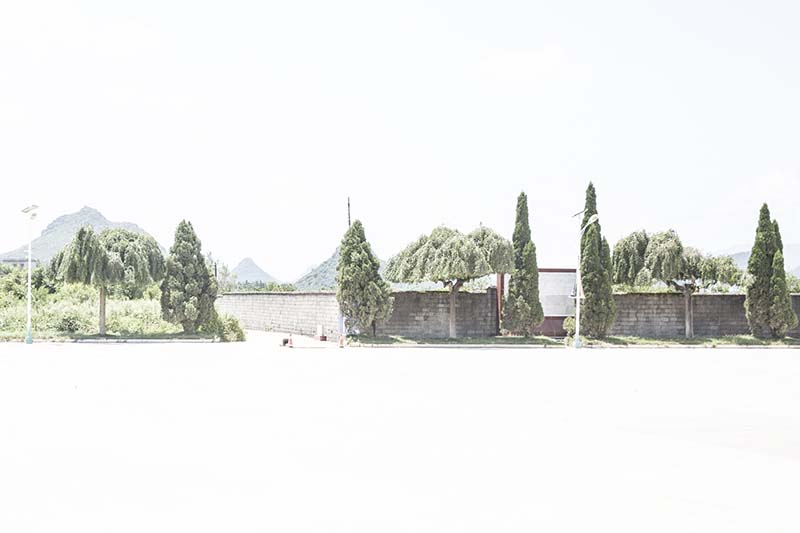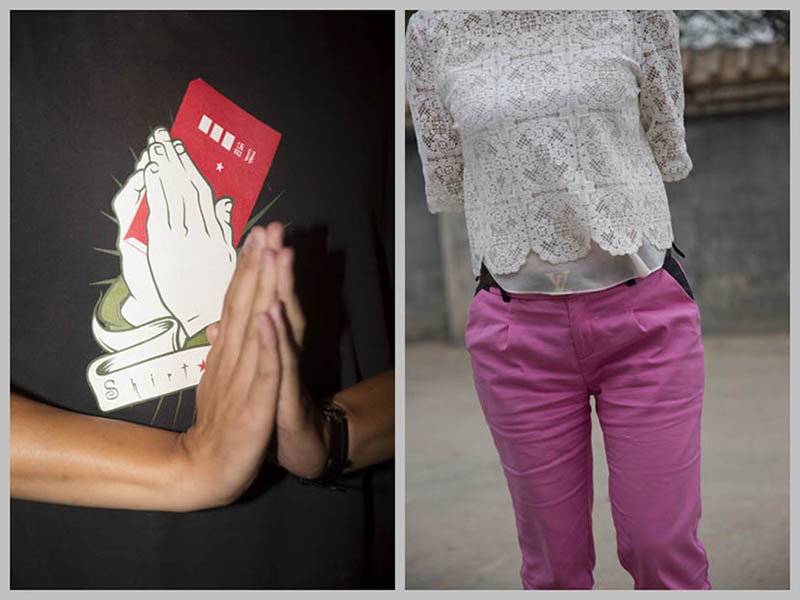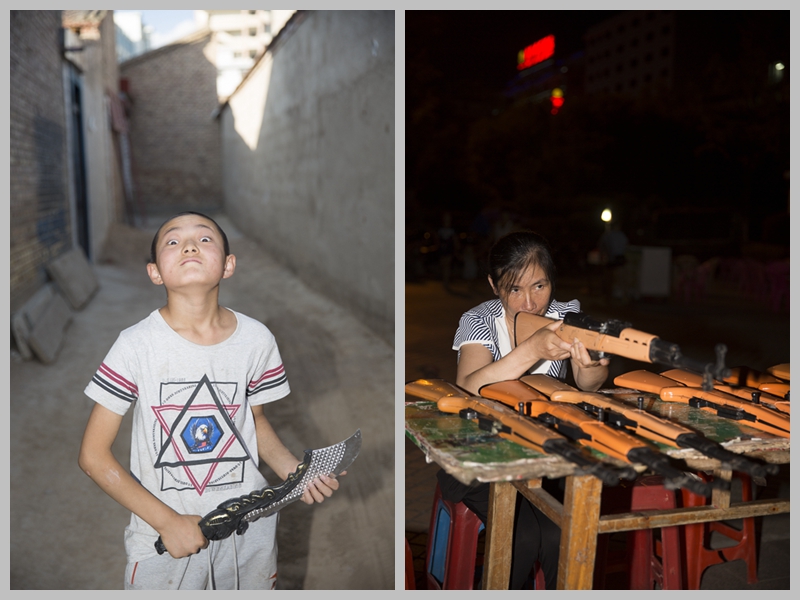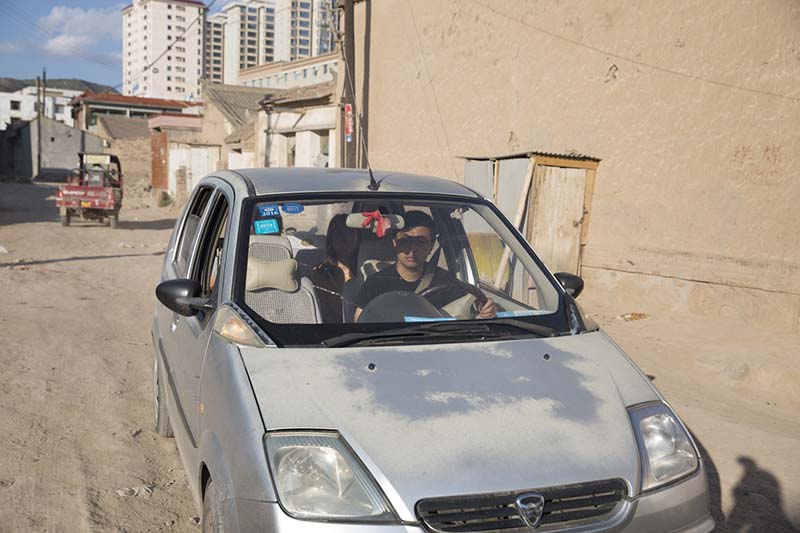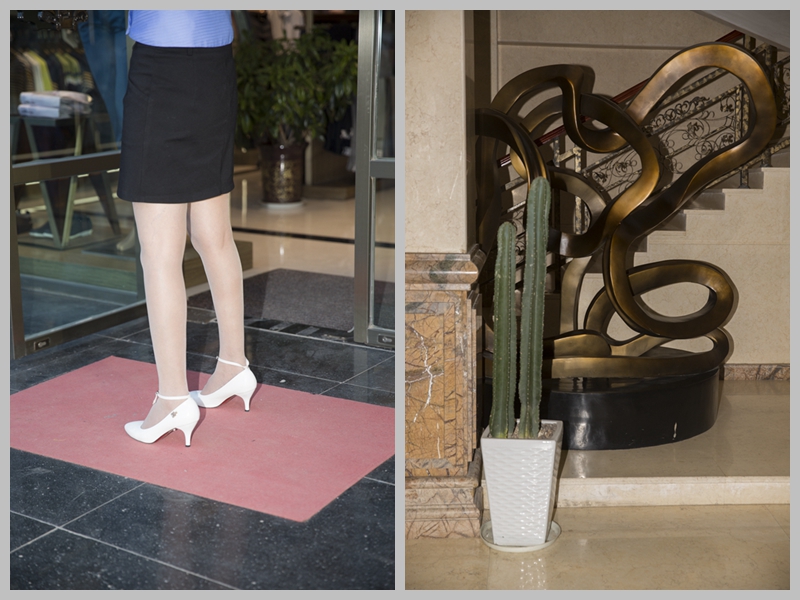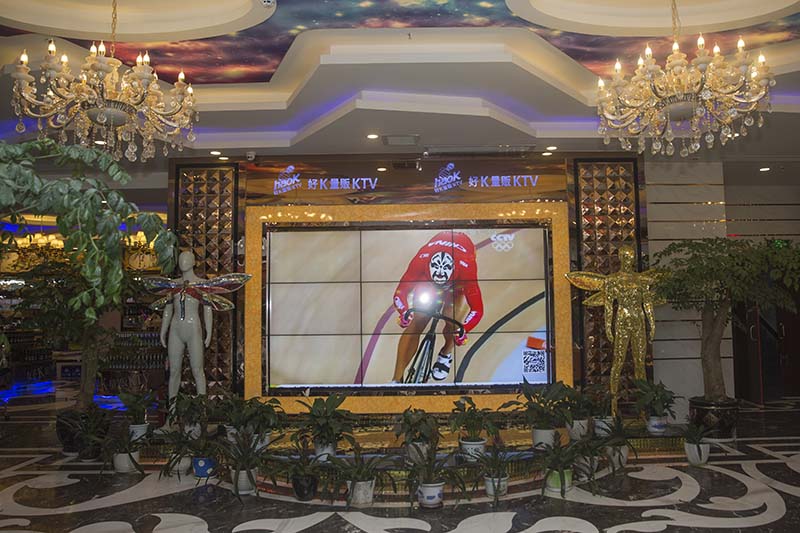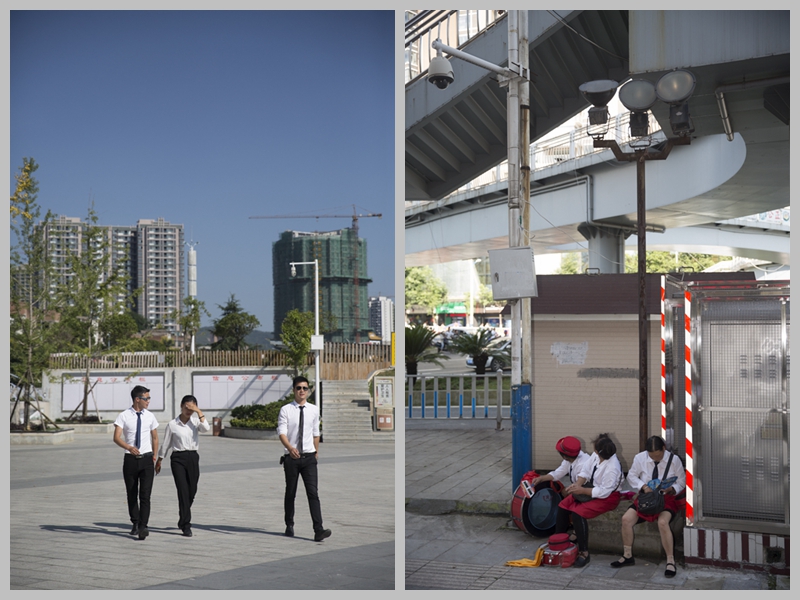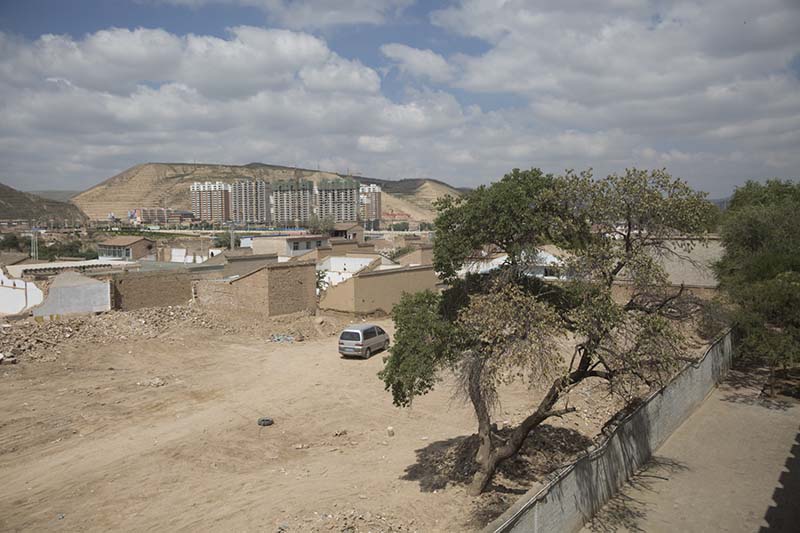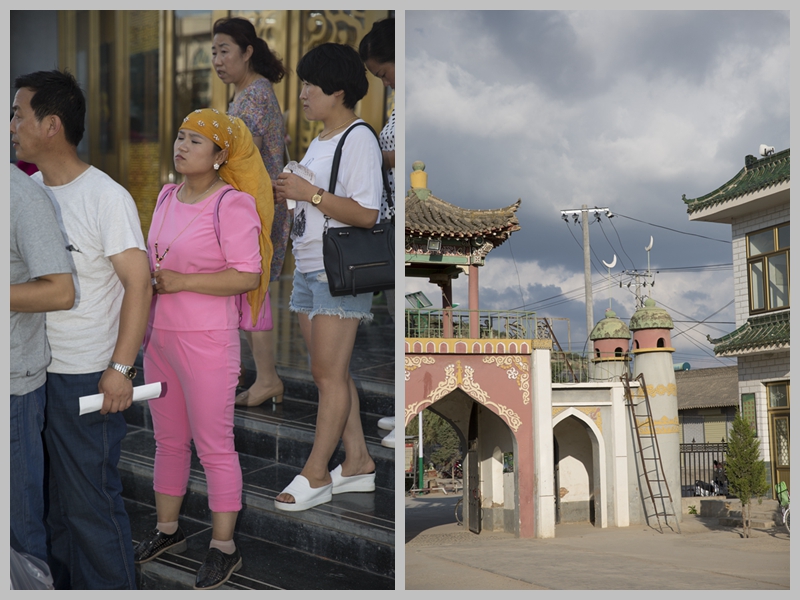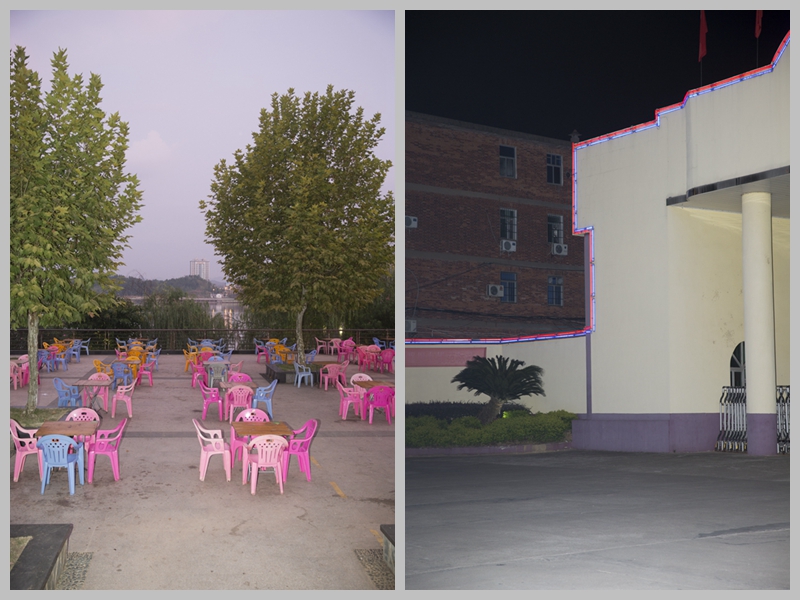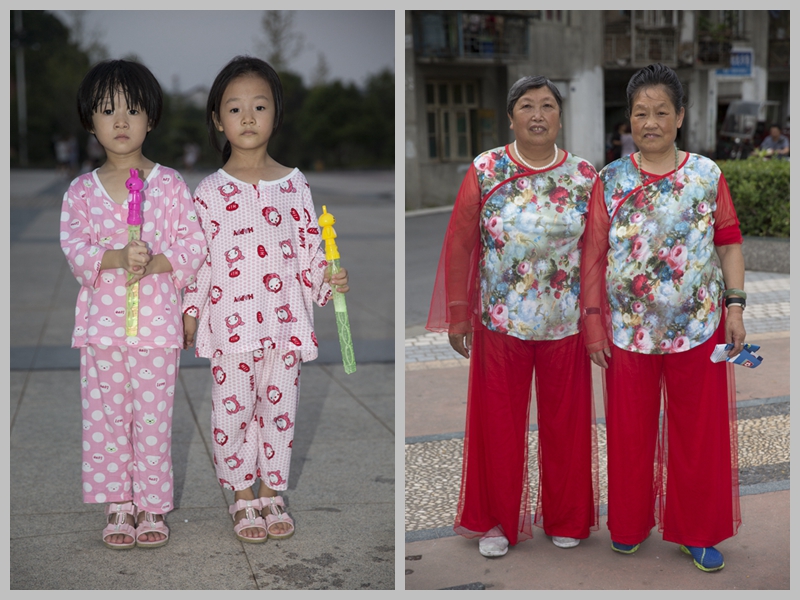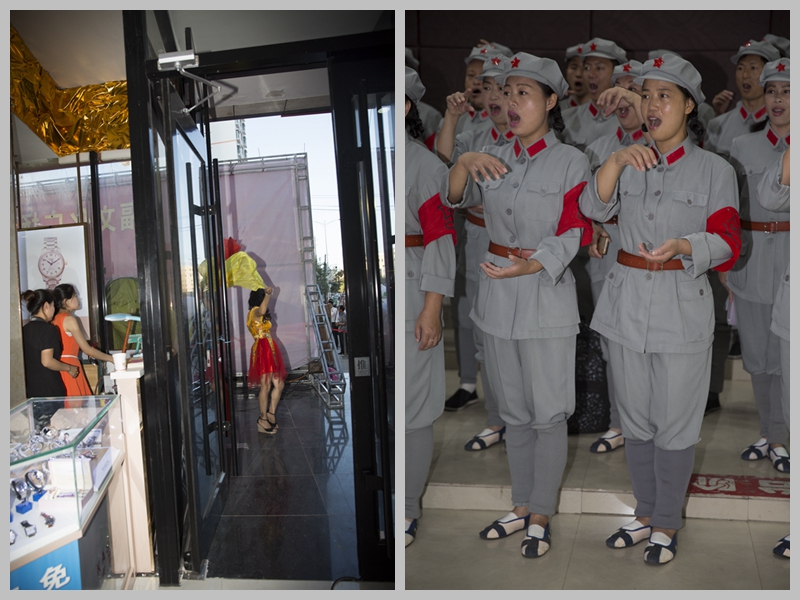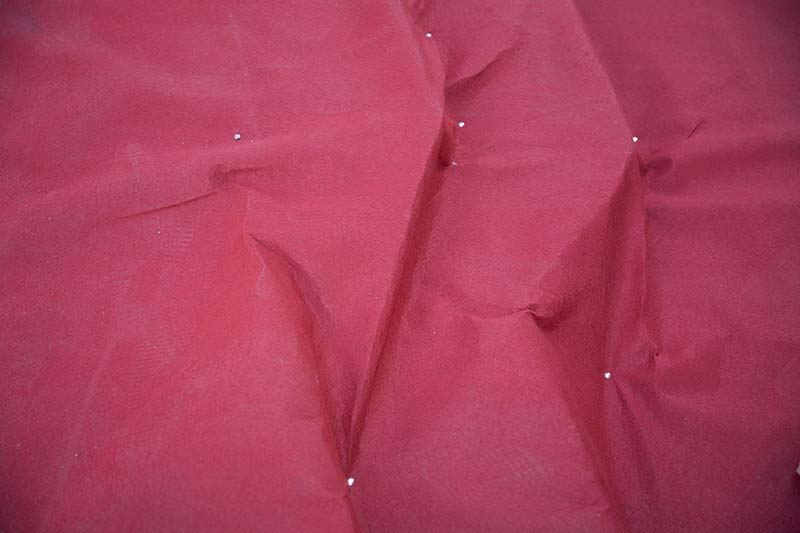 (Header image: A choir member checks her shoes before a performance in Yudu County, Jiangxi province, Aug. 30, 2016. Chen Ronghui/Sixth Tone)