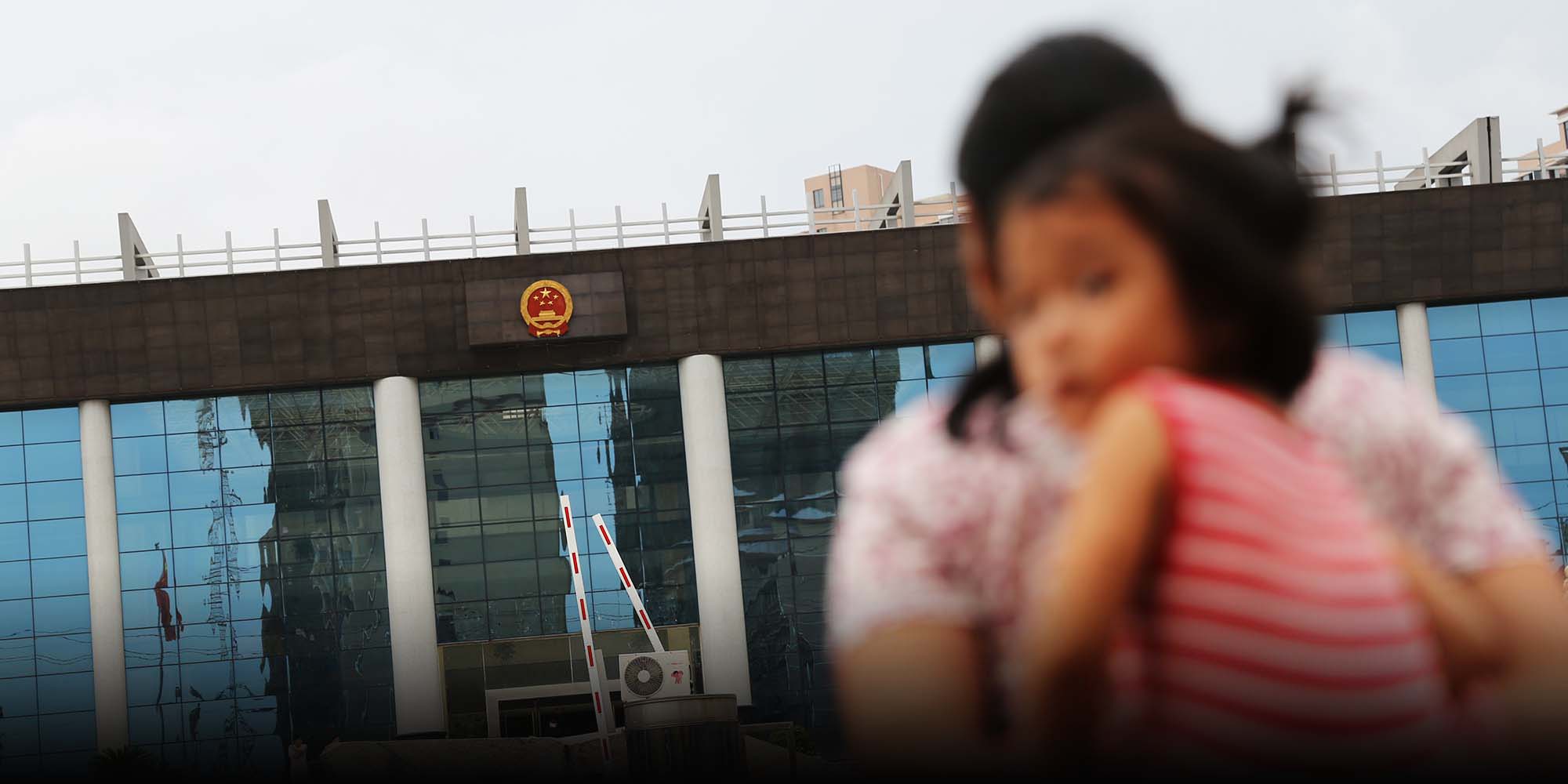 NEWS
Sichuan Woman Wins Lawsuit to Annul Adoption
When a financial dispute with her adoptive family was brought before a judge, the adoption was ruled illegal.
Fang Mengzhen's family gave her up when she was an infant, saying they did not have the means to raise the baby. A villager, a single man with a mental disability, adopted her so he would have someone to care for him in old age. But two decades later, the arrangement has ended in court.
After a financial dispute, Fang, now 23, recently sued her adoptive father. She argued that he had never legally become her guardian and ultimately won the case, the Chengdu Business Daily reported Monday.
Although the man registered Fang with the local authorities as his adoptive daughter at the time, the verdict said that was not enough: He did not have a written agreement from Fang's birth parents, did not register the adoption with the local civil affairs department, and was older than Fang by less than 40 years — the minimum age difference required by law for single men to be allowed to adopt girls.
Fang Chongqian, the man's brother, told Sixth Tone that their family's arrangement was not unusual in their hometown in southwestern China's Sichuan province. "Nobody registers for adoption," he said. "It's normal and very common in villages."
Official statistics show that by the end of 2015, of the 502,000 orphans in China, only 22,000 had been adopted legally, and a further 92,000 lived in government-run orphanages. At the same time, illegal adoption is widespread. Some prospective parents simply wish to avoid the cumbersome legal process, but cases of child trafficking are also common.
Yang Xiaolin, a lawyer on the civil affairs committee of the All China Lawyers Association, told Sixth Tone that Fang Mengzhen's case serves as a warning and a lesson to the public — especially to those who adopt trafficked children or who are unqualified to adopt a child, he said.
Yang explained that illegal adoption is common to circumvent the many legal requirements and procedures. "Currently, the law states that you can only adopt one child and that the adoptive parents may not already have children," he said. "In addition, the procedure is complicated, the threshold is very high, and there are many formalities, so the window for legal adoption is very small."
Fang Mengzhen's adoptive father, whose name is Fang Chongcai, pursued the adoption on the advice of their village's party secretary. As a then-31-year-old single man with a mental disorder, he had little hope of ever getting married and having children of his own; by adopting a child, he could make sure there would be someone to care for him in old age.
Fang Chongqian, the adoptive father's brother, said that Fang Mengzhen lived with him and his family from the age of 5. "[My brother] doesn't have another bedroom, so we let her to live with us," he said. However, the adoptive father did financially contribute to Fang Mengzhen's upbringing with the little income he earned from doing menial jobs.
According to Fang Chongqian, Fang Mengzhen and her adoptive father did develop a father-daughter relationship. "Although Fang Chongcai has a mental disorder, they could communicate with each other," Fang Chongqian said. "Fang Mengzhen was a clever child." Sixth Tone attempted to contact Fang Mengzhen but could not reach her through either Fang Chongqian or the Chengdu Business Daily.
In 2011, two years after Fang Mengzhen dropped out of middle school to work as a migrant worker, she got married and moved in with her in-laws. According to the newspaper report, Fang Mengzhen's adoptive family agreed in 2013 to give Fang Mengzhen a sum of 30,000 yuan ($4,300) if she took care of her adoptive father until his 60th birthday. Meanwhile, Fang Mengzhen's parents-in-law would provide him with daily necessities.
However, when the daily provisions did not materialize, the two families quarreled, and the money mysteriously disappeared from the bank account where it was being kept — with each family accusing the other of taking the sum. The fight eventually ended up in court, where a judge ruled that the adoption had been illegal in the first place.
The Fangs appealed, but the original ruling was upheld. The verdict did say that the family has the right to request more than 10 years' worth of expenses for Fang Mengzhen's upbringing.
Currently, Fang Chongqian is preparing to sue Fang Mengzhen for this money. He said his brother is getting older, and his health is getting worse. "He cannot speak clearly now," Fang Chongqian added.
To Fang Chongqian, the lawsuit isn't about the money. "We don't want to sue her to pay back the fees," he said. "We want her to take care of my brother for these years, just like she was taken care of by us. Then we're even."
(Header image: Li Kun/Sixth Tone)