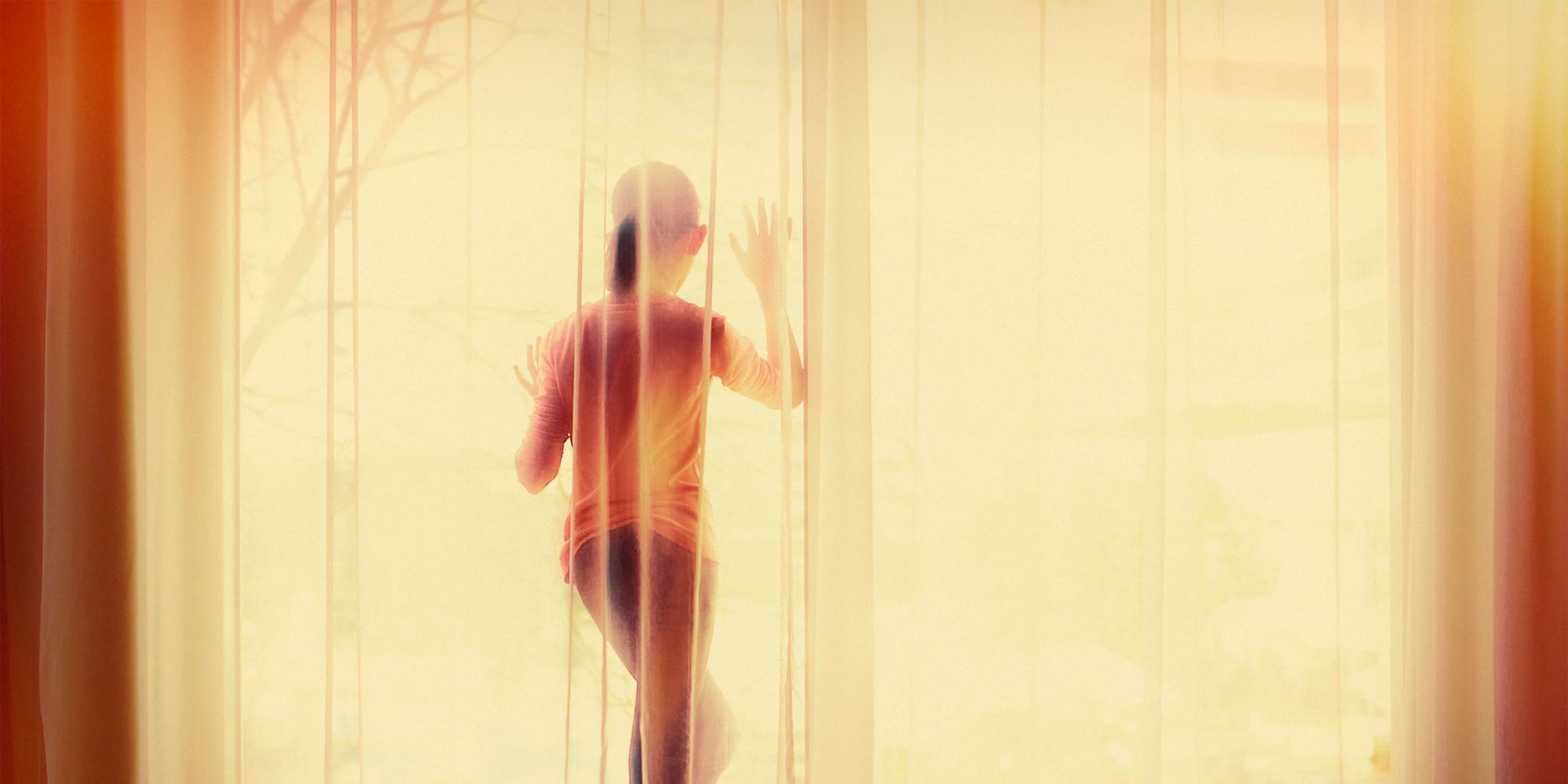 FEATURES
Sexually Abused Teens Start Afresh, Out of Media Spotlight
Sixth Tone follows up on how two victims are faring as awareness of child rape grows.
This article is part of a series looking back at some of the most noteworthy China stories of 2016. We revisit the stories of Sisi, a 15-year-old rape survivor in Beijing, and a boarding school in Dalian, a coastal city in northeast China's Liaoning province, where 16 boys were raped by a teacher, to cast a spotlight on the sexual abuse of minors.
Fifteen-year-old Sisi is the only student at her Beijing boarding school who doesn't live on campus. Instead, she travels to school each day from her apartment, so that she can take care of her one-year-old daughter at night. 
The teenager is beginning to make friends with her classmates at the vocational school where she has been studying since September, but she has a lot more to deal with than most girls her age. Sisi is a survivor of sexual abuse who had her first child at the age of 12, as a result of rape in her home village in central China. Two years later, she gave birth to her second child after being raped again by a different man. Now she lives in Beijing with her younger daughter, supported by an NGO called Children's Hope Foundation, while her parents back home look after her older daughter.
When a Sixth Tone reporter visited Sisi in Beijing this summer, the girl said her most urgent desire was to see the perpetrator put behind bars. But the man from Shenzhen in China's south whom she accused of raping her and fathering her second child has not yet been prosecuted. Sisi's lawyer, Lai Weinan, told Sixth Tone that the Shenzhen police have not taken any action since the case was reported in the summer of 2015. He is now preparing a formal request to the people's procuratorate in Shenzhen to put pressure on police.
"The police have repeatedly told us there's a lack of evidence," said Lai. But he, Sisi, and welfare workers at Children's Hope question why the police have not even conducted a DNA test. Lai believes that the police department's reluctance to pursue a criminal case hinges on the notion that rape always involves physical violence. "The police assume that if the girls were willing, they are simply bad girls," Lai told Sixth Tone. "They ignore the vital fact that these are minors." The Baoan District police station in Shenzhen told Sixth Tone on Tuesday that the officer handling this case is on leave and is not available for comment.
China criminalizes sex with children under the age of 14, on the understanding that they're not capable of giving informed consent. Yet often attitudes from both police and the public contradict this logic, holding victims responsible for their abuse. In September, netizens turned the rape of a 10-year-old girl into a selfie contest for showing off their own "innocence." Shame and victim-blaming stop many victims and their families from speaking out. The People's Public Security University in Beijing estimates that just one in eight cases of child sex abuse is reported.
Nevertheless, public attention to sexual abuse of minors is growing, following a number of high-profile cases. In 2013, the news that a primary school principal and a local government official raped six girls shocked the country. Nongovernmental organizations like Girls' Protection and activists like Ye Haiyan — also known as "Hooligan Sparrow" — have fought to raise awareness of the issue. Amendments to China's criminal law in 2015 closed some loopholes that allowed perpetrators to escape with lighter sentences if they claimed a girl was an underage prostitute. The same revision also expanded the definition of indecent assault to include boys and men over the age of 14, who previously were not covered.   
Another case Sixth Tone reported in August involved a 43-year-old schoolteacher, Li Chaoyuan, who had subjected 16 boys to years of sexual abuse at a boarding school in Dalian, a coastal city in northeast China's Liaoning province. Since then, the public prosecutor's office of Zhongshan District, Dalian, convicted Li of indecent assault and indecency toward children on Sept. 22, and sentenced him to 16 years in prison. Li has appealed but is unlikely to have his sentence reduced.
"I think the sentence is okay," said Liang Ming, the mother of one of the victims. She spoke to Sixth Tone using a pseudonym to protect the identity of her son.
The effects of abuse continue to ricochet through the boys' lives despite the end of the criminal case. Liang reports that her son has become silent and uncommunicative. Another victim has been diagnosed with depression and anxiety, and has taken a leave of absence from school. "All the children are definitely affected," Liang said. "The impact is long-term."
The abuse has also created tensions in Liang's family, who are divided on how to handle the issue. After the case was reported in Chinese media in August, Liang's son stopped talking to her because he felt betrayed that his mother had drawn public attention to the case. He forgave her once he learned of the court's judgment, but he still doesn't support her efforts to sue the school for a public apology. But Liang firmly believes in her crusade to raise awareness of sexual abuse against boys.
"As a parent, I think this case should be a warning for the national education system, for the public, and for boys and their parents," Liang said. But so far, no local lawyer has been willing to accept her civil case against the school and district education authorities for what she sees as an inadequate response to criminal abuse. 
When parents first approached the school with allegations in January, the school told them the teacher had already been dismissed, and later offered private settlements to the families affected. According to Liang, education authorities also told her the issue was outside their authority because it was a private school.
All of the boys have now graduated, and they avoid telling anyone that they ever attended Ruige Middle School. "[My son] is still afraid that people will know he was one of the victims," Liang said. She and his father have taken care to conceal his education history from even the teachers at his new school, so that he can start his life afresh. He and most of the other boys have chosen to attend day schools instead of boarding schools. 
"I can't imagine what he'll do about university in the future," Liang said, thinking about how her son will cope with living in a college dorm. "I will be very worried."
In Beijing, Sisi is escorted to and from vocational school each day by a social worker from Children's Hope Foundation. "It's important that we continue to keep a close eye on her," said Li Zikun, the social worker charged with helping Sisi each day. Sisi remains vulnerable and a little too willing to share intimate details about herself to strangers in exchange for sympathy and support. She sees a psychologist every week, but she has trouble telling the truth. 
"It's not easy to change her, given what she's gone through. She will talk and behave in very different ways in front of different people," Li told Sixth Tone. 
At school, Sisi is learning vocational skills such as making clothing and false teeth, as well as attending classes in English, computing, and taekwondo. Although none of her classmates know about her past, she will talk to her peers about the type of men she likes and sometimes refer to her "ex-boyfriends." 
Next March, Sisi will turn 16 — that is to say, Children's Hope will only be able to support her for another two years or so. Regardless of how Sisi is doing by then, Li says her case will have to be closed to allow the foundation to help other children in need. "She will be an adult then," Li said.
(Header image: Blend Image/VCG)