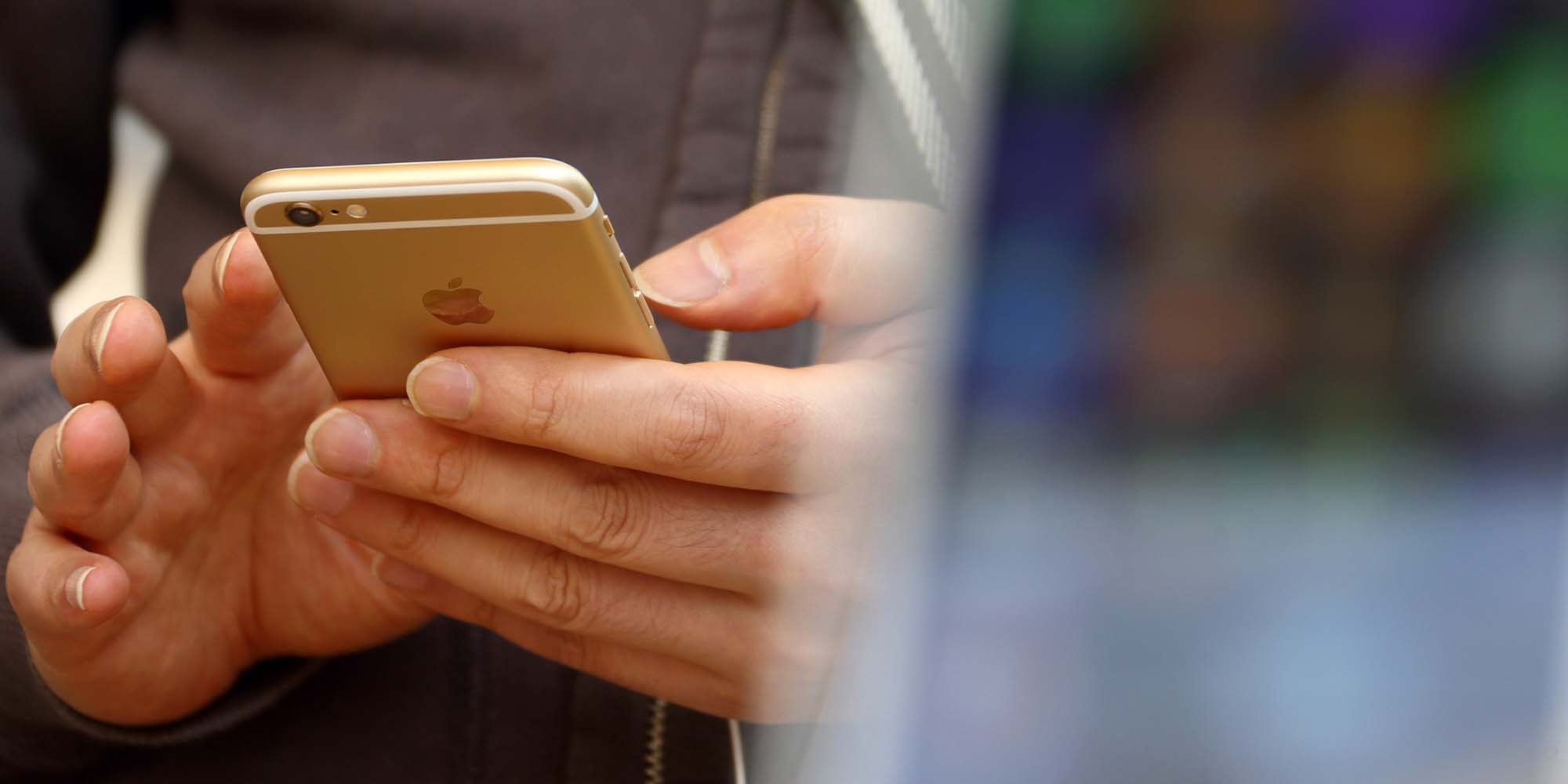 NEWS
Apple Appeals Patent Case That Could Ban Beijing iPhone Sales
Beijing court hears lawsuit over earlier decision by government bureau that said Apple had infringed on patent of Chinese company.
Hearings that will ultimately decide whether Apple's iPhone 6 and 6 Plus handsets infringed on the design patent of a Chinese cellphone maker began Wednesday in a Beijing court.
In May, the Beijing Intellectual Property Office, a government body, sided with Baili Electronics Co. Ltd., a cellphone maker based in the southern tech hub of Shenzhen, Guangdong province, over Apple. The office agreed that the iPhone models looked too similar to the Baili 100C handset and ordered Apple to suspend sales of both its 6 and 6 Plus models in the Beijing area. A lawsuit appealing that decision is now being heard by Beijing's intellectual property court, financial news source Caixin reported Wednesday.
Apple currently no longer sells the iPhone 6 or 6 Plus models, but the designs of the newer 6s and 7 models closely resemble the older phones. In addition, iPhone 6 models can still be bought through unofficial channels like Taobao, Alibaba's online marketplace.
Baili patented the shape of its mobile products in July 2014 — three months before Apple's iPhone 6 models became available in mainland China. Lawyers acting on Baili's behalf first notified Apple's U.S. offices of the potential patent infringement before the release of the iPhones, according to online news outlet Tencent Technology.
Yang Pu, a lawyer at Shanghai-based Fangda Partners, who are representing Apple in the appeal, told Sixth Tone that Apple had responded to Baili's initial letter by saying that it did not agree with the patent claim, and that Baili could take the matter to court if it truly believed its intellectual property had been infringed upon. Apple had not responded to a request for comment by time of publication.
At the end of 2014, Baili submitted a formal complaint to the Beijing Intellectual Property Office in which they accused Apple of patent infringement and demanding the company suspend sales of its new phones.
By upholding Baili's claim in May, the office recognized that certain design aspects of Apple's products — particularly the shape of the buttons on the surface and sides of its devices — were similar enough to Baili's 100C model that customers could conceivably be misled about which brand they were buying.
Representatives from Apple Computer Trading (Shanghai) Co. Ltd. — owned by Apple Operations International — and Zoomflight, Apple's authorized vendor in Beijing, were not satisfied, however, and sued for the withdrawal of the bureau's decision.
At the hearing on Wednesday, the two sides disputed whether their phones' design similarities could lead to patent tort — a "civil wrong" that causes injury or hard to another person or business, Caixin reported. Lawyers for Apple insisted that the designs of the iPhone 6 and iPhone 6 Plus represented a high degree of originality, while Baili's design was typical of many Android smartphones as well, and therefore unlikely to mislead customers.
However, the report continued, Baili and the Beijing Intellectual Property Office maintained that because the two cellphone models not only looked similar but were also roughly the same size, customers might not be able to tell the difference between them. Yang Anjin, a lawyer for Baili, told Caixin that "whether shape design leads to patent tort depends on what the law says, not what customers feel."
Shu Hai, a lawyer at Zhong Lun Law Firm in Beijing, told Sixth Tone that it is not unusual for smaller companies like Baili to protect their existing products by suing larger companies. As far as Apple is concerned, Shu said, turning down Baili's request for negotiation means they're willing to take the risk of the case going to court. Apple may look to settle the lawsuit outside of court in the coming months, he added.
Han Xiao, a lawyer at Kangda Law Firm in Beijing, told Sixth Tone that even if Apple failed this time, the court's verdict could still be overturned. "Apple could still appeal to a higher court to get a final verdict," Han said. If the existing verdict were upheld, he continued, it would only affect the sale of iPhone 6 and 6 Plus models in Beijing, not in the rest of China.
"This case illustrates that domestic companies have become aware of patent protection," Han said. "But it also means our judicial institutions should exercise caution in order to ensure that the results in these cases are completely fair and impartial."
In November, Chinese consumers complained that their iPhones were powering off even when they still showed plenty of battery life remaining. Apple initially denied promising to replace the defective batteries, then reversed their position and agreed days later. And earlier this month, the company made headlines in China over concerns that its iPhones were catching on fire for no apparent reason.
Additional reporting by Wang Yiwei.
(Header image: A customer tries an iPhone 6 at a store in Tokyo, Japan, Sept. 19, 2014. Tomohiro Ohsumi/Bloomberg via Getty Images/VCG)