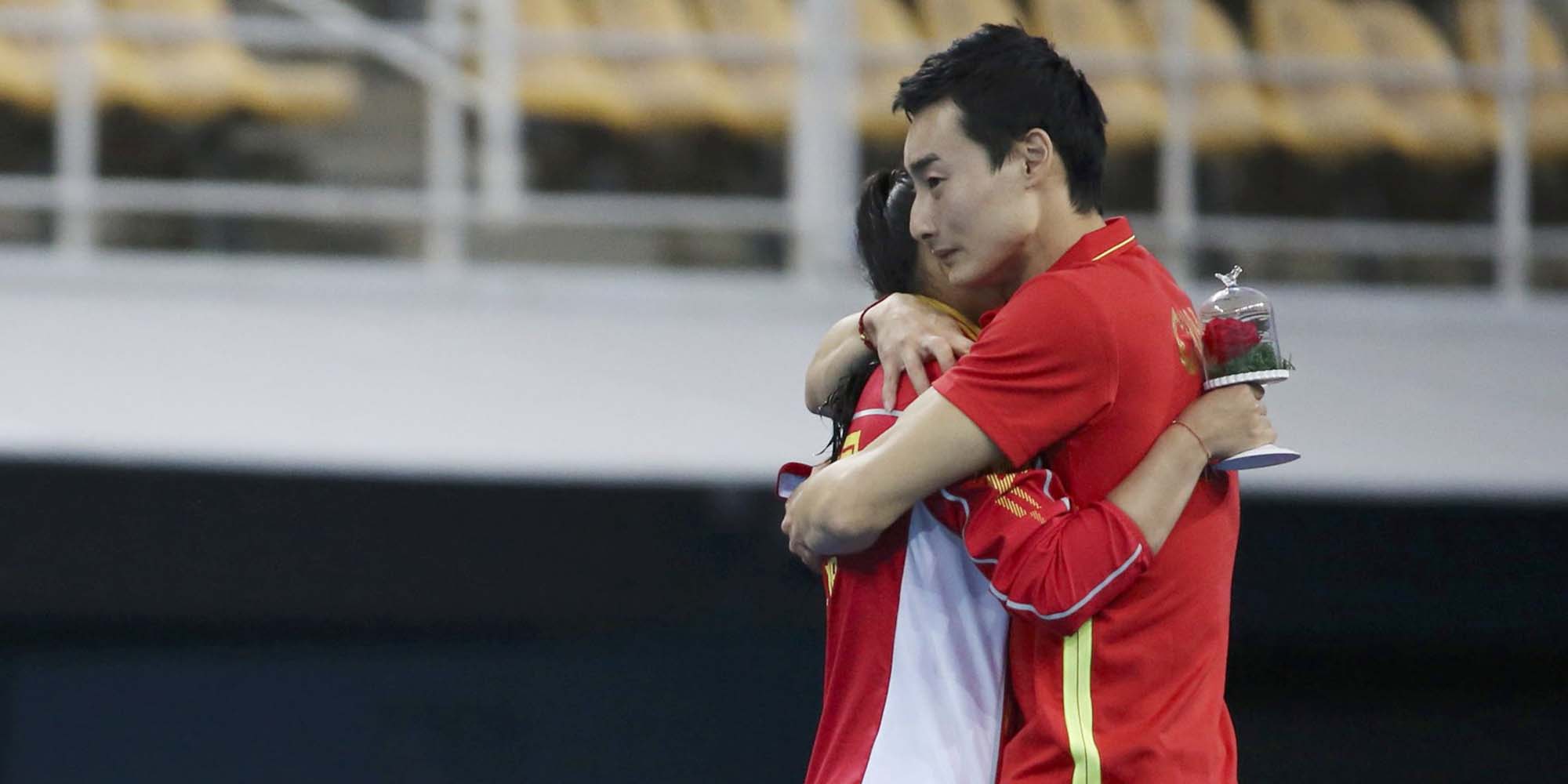 NEWS
Big News Fills Baidu's Top Search Terms of 2016
As the end of the year nears, the Chinese internet company releases its most popular queries of the past 12 months.
This article is part of a series looking back at some of the most noteworthy China stories of 2016.
On Dec. 2, internet giant Baidu released its top 10 searches of 2016. A barometer for the concerns and interests of China's web users, the annual list from the country's dominant search engine covers a wide range of areas, including health, finance, tech, and family.
10. Comprehensive two-child policy
The only search term to appear in the top 10 for both 2015 and 2016, the two-child policy took effect at the beginning of this year. New babies filled maternity wards, employed dubiously qualified breast-feeders, and left once-busy family planners feeling neglected.
One study indicated that the baby boom was smaller than expected, with many women and families deciding that one child was plenty. Until the burden of child care ceases to fall disproportionately on women, one mother warned, there is little incentive to expand the family. Fearing a labor shortage and the economic drain of an aging society, officials in one Chinese city rallied party members and their partners to bed to have second children. "Doing it starts with me," they wrote.
9. Anti-corruption
Unmasking and defacing corrupt officials continued in full force this year, with anti-corruption-themed TV programming, both real and fictional, attracting an avid following. Even the birthday party of an unsuspecting 87-year-old villager fell victim to the anti-graft campaign.
In some cases, the Central Commission for Discipline Inspection, the party's discipline watchdog, appeared to tighten its grip on officials. In January, for example, it announced that government employees would be prohibited from supplementing their incomes with sideline business. But others were shown compassion, with one group of teachers censured for a boozy holiday banquet receiving a reprieve from punishment thanks to social media pressure.
8. Internet finance
A catch-all phrase for moving money online, internet finance has remained a hot topic ever since it was a rising search term on Baidu back in 2013. Since then, the online finance industry has garnered wider attention after effectively doubling in size each year from 2012 to 2015.
But the rising ubiquity of internet finance in everyday life was accompanied by scandal this year. High-interest loans have spelled ruin for cash-strapped students unable to get credit cards. In June, it emerged that female college students eager for quick cash were being coerced into uploading nude photos as collateral with their loan applications.
7. Artificial intelligence
The year's most eye-catching AI story in China was AlphaGo's victory over one of the world's highest-ranked Go players, Korean superstar Lee Sedol. Ever since, aficionados of the board game have been clamoring for a matchup between the seemingly unstoppable computer and world No. 1 Ke Jie of China.
Meanwhile, self-driving cars are predicted to ease Beijing's gridlocked traffic in less than a decade, public courts announced a pivot to big data and machine learning to build a smarter judicial system, and dancing robots are plugging gaps in understaffed elderly care homes.
6. Comprehensive lifting of hukou application limits
In January, the State Council announced a comprehensive relaxation of hukou limitations for university graduates, skilled workers, and overseas returnees in all but the six biggest cities in China, making it easier for these groups to settle away from their hometowns.
Economist Lu Ming explained that the rigid hukou institution has presented difficulties for workers hoping to collect public health benefits or relocate for employment. Hukou hurdles further change how people connect to their homes. "Yao used to feel privileged for his Shanghai ancestry," Sixth Tone reported in May of a man displaced by the Cultural Revolution, "but without a hukou, he might as well be from anywhere."
5. Vaccine safety
In March, police released details about an illegal vaccine ring that had been operating and thriving since 2011. The news sparked outrage online because police had been aware of the gang for nearly a year before informing the public of potential health risks.
4. Business tax to value-added tax reform
Tax burdens in China are expected to be 500 billion yuan ($72.4 billion) lighter thanks to the extension of the value-added tax (VAT) system across all economic sectors. The tax scheme was successfully introduced in Shanghai in 2012 and has since been expanded nationwide.
3. License plate lottery
In an effort to stem the congestion that paralyzes so many of China's metropolises, the country's government has introduced a lottery system for obtaining license plates. The system is complicated and expensive: In Shanghai, for example, a down payment is required just to qualify to take part in the online bidding for licenses.
2. Skyrocketing house prices
During China's real estate boom, there have been clear winners and losers. Whoever has the money to speculate with housing can get rich quick, but the other side of the coin is that increasingly fewer people are able to afford a place of their own. As a result, tiny apartments are highly sought-after, while prices for homes in desirable school districts have hit astronomical heights.
1. Rio Olympics
China's obsession with Olympic medals leads Baidu's top searches of 2016, even though the country finished third in the final gold-medal tally. While this might have disappointed some Chinese netizens, issues beyond the podium were vividly discussed by others.
China's swimmers in particular grabbed headline after headline, thanks to Fu Yuanhui's adorable interviews, Ning Zetao's impossibly chiseled abs, Qin Kai's divisive marriage proposal, and Sun Yang's feud with an Australian rival over performance enhancers.
(Olympic diver Qin Kai proposed to his girlfriend He Zi immediately after she won a silver medal in the 3-meter springboard event at the 2016 Summer Olympics in Rio de Janeiro, Brazil, Aug. 14, 2016. Marcos Brindicci/Reuters/VCG)