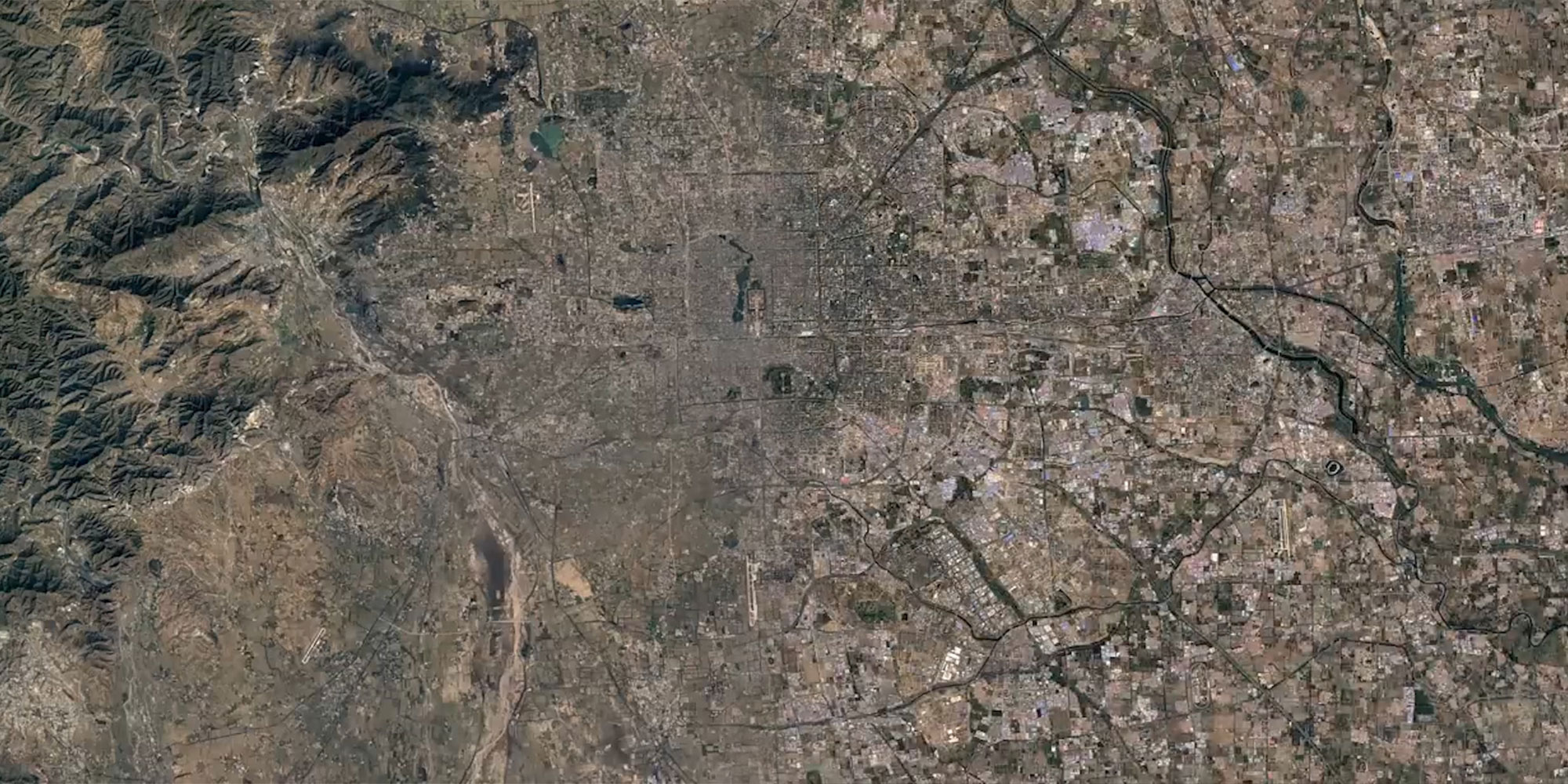 NEWS
Time-Lapse Video Shows 30 Years of China's Growth in Minutes
Google update adds to 5.4 million images depicting urbanization and environmental change.
New time-lapse video released by Google Earth Engine in partnership with Time Inc. gives audiences an unprecedented look at how the Earth's surface has evolved over the past three decades. The new footage from the last four years adds to a project begun in 1984, using five different satellites to shoot a total of 5.4 million images.
Some of the most arresting shots come from China, which has seen rapid development in urban hubs like Beijing, Shanghai, and Shenzhen, but also lesser-known cities like Tianjin, Chongqing, Wuhan, and Nanjing. Viewers can watch structures like the Beijing Capital International Airport being built from the ground up or see Shanghai's Pudong area go from greenery to bustling metropolis in a few seconds.
In addition to industrial growth, the images capture the effects of natural and man-made ecological change in places like Miruixiang, southwest China's Tibet Autonomous Region, and the Longyangxia Dam Solar Park in northwest China's Qinghai province. Viewers can see how urban development ate away at Wuhan's many lakes, which was one major cause of the flooding that submerged much of the city in central China's Hubei province in July.
With contributions from Jessica Levine.
(Header image: This image shows urbanization in Beijing between 1984 and 2016. Google Earth)