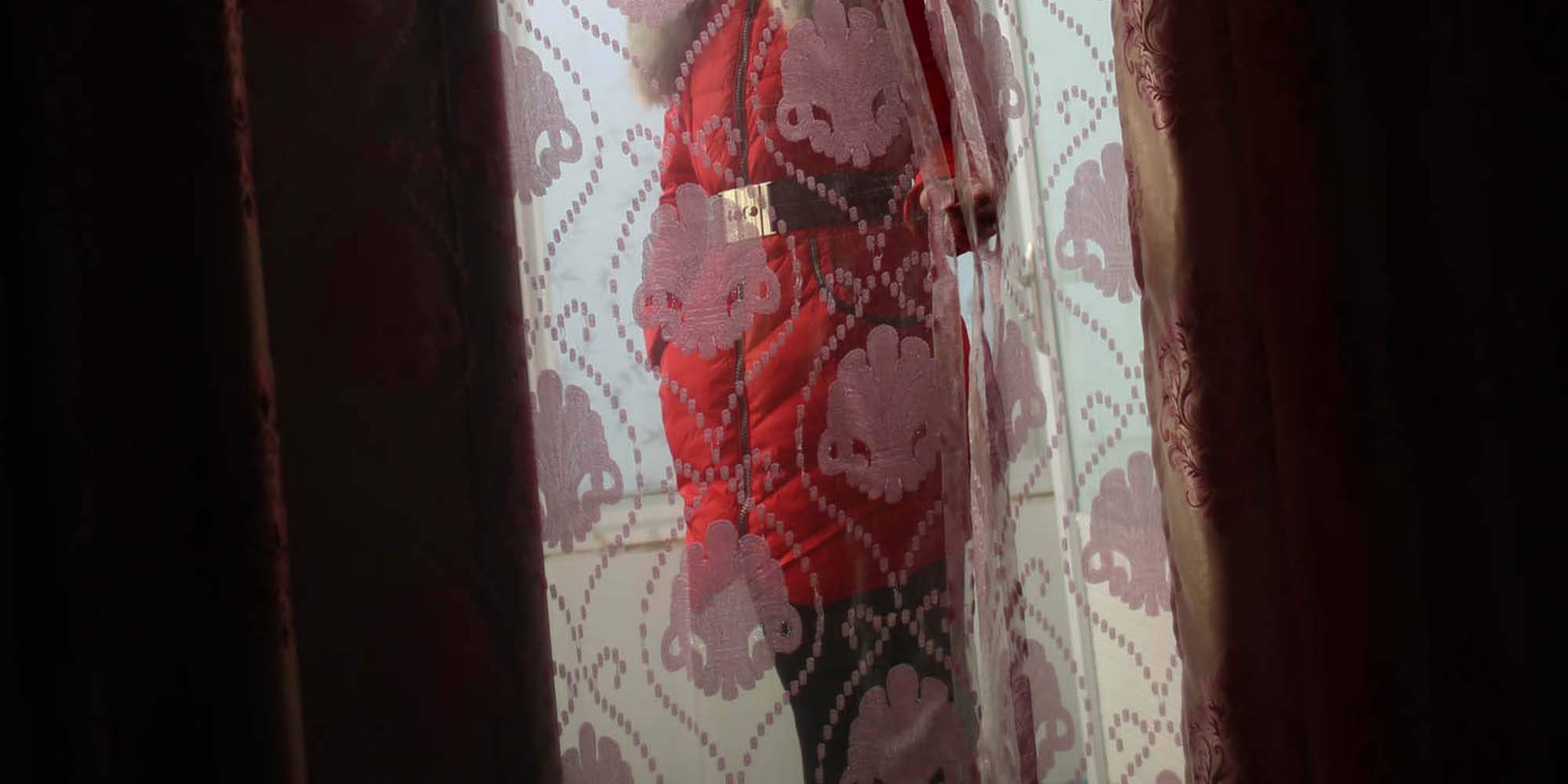 NEWS
Half of HIV-Positive Chinese Women Victims of Domestic Violence
NGO behind survey says most women with HIV choose to remain silent about abuse.
Twelve years ago Xie, a woman from Zhoukou in central Henan province, was infected with HIV during a routine blood transfusion. In the years that followed, one tragic incident led to another, and she became one of a growing number of HIV-positive women in China who have become victims of domestic violence.
"The virus that I carry brings shame to the family," Xie told Sixth Tone on Thursday, which marks World AIDS Day. "In the early days, my husband only reviled me. Soon, he no longer felt satisfied with verbal abuse and started to beat me with his belt." The woman only gave her last name out of concern for her privacy.
Xie, now 54, was recently interviewed for a report that surveyed 466 female HIV carriers in seven provinces around China. As many as 47.7 percent of respondents said they had been or still are victims of domestic violence.
The organization behind the survey is the Women's Network Against AIDS in China (WNAC), established in 2009 with financial support from the United Nations' UNAIDS program. WNAC secretary-general Yuan Wenli told Sixth Tone that discrimination against HIV-positive people is a serious problem in China.
According to a new report released by UNICEF today, the rate of new HIV infections in China has steadily increased since 2012. "The world has made tremendous progress in the global effort to end AIDS, but the fight is far from over – especially for children and adolescents," said UNICEF Executive Director Anthony Lake.
"In families where the wives have been infected but their husbands haven't, it's easy for husbands to behave violently toward their sick wives," Yuan said. "For one thing, it's a shameful disease. For another, the woman could be unable to earn as much money as she used to."
Xie used to be responsible for a large portion of the farmwork in her family. After she was diagnosed with HIV in 2004, however, she said she began to feel tired easily and could barely work the land.
According to WNAC, most HIV-positive women choose to remain silent about abuse, with only around 22 percent of those interviewed saying they had sought help.
During the decade of domestic abuse, Xie never visited a hospital for the injuries she sustained or turned to any social organization for help. "Families don't air their dirty laundry in public," she said. "I know a few other women in my village who are also HIV-positive and also victims of domestic violence. But we never talk about these things."
Yuan said that she and her colleagues had long noticed the trend that HIV-positive women are prone to becoming victims of domestic violence. The implementation of China's first domestic violence law in March made them realize that awareness of the issue could bring about actual change.
"It's important that we make legislators see the dilemma that female HIV carriers are facing, so that when they mull over how to implement the anti-domestic violence law, they can better take into consideration the needs of this special group," said Yuan.
The survey indicated that 70 percent of the interviewees said they are aware of the anti-domestic violence law, and that 80 percent believe it will have a positive effect on their lives.
Feminist commentator Feng Yuan said quashing domestic violence requires cooperation between the police and women's organizations, as well as adequate training of frontline staff to ensure that the law practically helps people. "Many victims of domestic violence have high hopes for the law," Feng told Sixth Tone.
Xie, however, said she can't see how the law could help her. She left her family in 2014, only to return at the end of last year. Her husband rarely beats her now, but Xie described her life in the family and the village as unbearable.
"We remain in the marriage because otherwise it would be hard for my younger son to find a wife," Xie said. "The local people would discriminate against those with divorced parents. When he gets married like his big brother, I'll leave the family and this place for good."
Additional reporting by Lin Qiqing.
(Header image: An HIV-positive woman stands in the doorway of her bridal chamber, Zhumadian, Henan province, Feb. 2, 2016. Quan Yi/Sixth Tone)