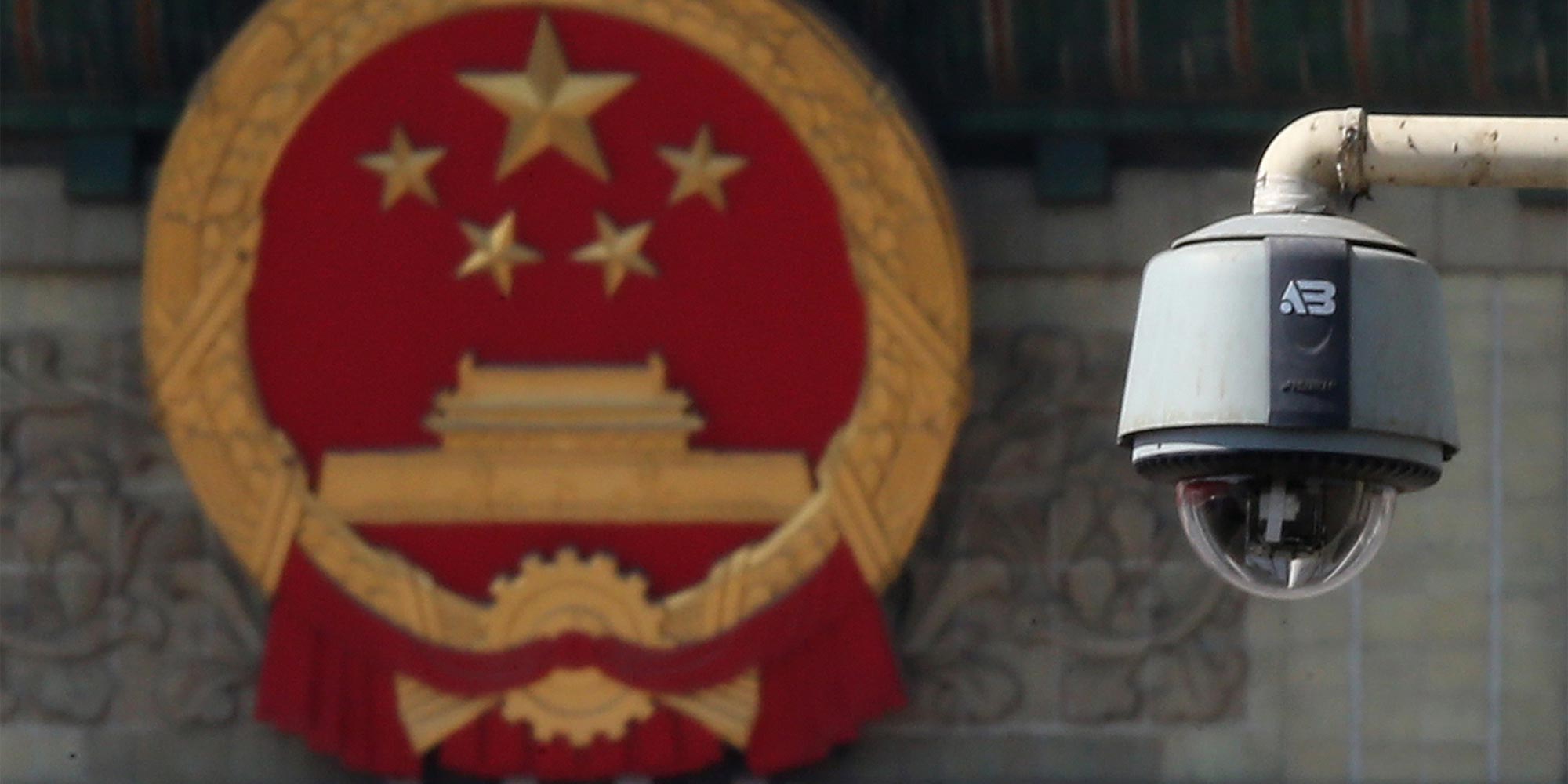 NEWS
China Unveils First Draft Law on Public Video Surveillance
State newspaper posts new regulation online for readers to review.
On Monday, China's primary police authority, the Ministry of Public Security, made the details of its first draft law regarding the legality of video surveillance in communal spaces available for public feedback.
The nation currently has no specific law to directly regulate the operation of video cameras that monitor daily activity in public areas, such as parking lots and sidewalks.
Last year, the central government announced a nationwide rollout of video surveillance across China's public spaces, including roads, for the purpose of improving public security, traffic flow, and "social management." The surveillance system is due to be in place by 2020.
The draft law, posted on the website of party newspaper People's Daily, stresses that neither institutions nor individuals are allowed to obtain information of a private nature — whether personal, commercial, or state intelligence — via video footage.
Drawn up by the branch of China's government responsible for all levels of law enforcement, the draft legislation indicates that all video footage recorded in public spaces, including footage captured by law enforcement services, will be subject to the new regulations.
To date, all laws relating to personal privacy fall under the 2009 Tort Liability Law, which includes provisions for the infringement of the right to privacy and right of reputation, among others.
Important new legislation in China usually becomes available to the general public in draft form for about a month before being moved among relevant government departments for discussion and revision. However, there's no guarantee that the final version will ever be passed into law.
The draft legislation also states that video surveillance operators have an obligation to maintain the privacy of those caught on film. For example, subjects' faces and personal information, such as license plate numbers, must be obscured from identification.
According to the new law, all cameras should be visible to the public and placed an appropriate distance away from residential communities, while any video cameras that have been illegally installed must be promptly removed. Refusal to remove illegal devices will result in fines of 10,000 to 100,000 yuan ($1,453 to $14,530) for companies or 1,000 to 5,000 yuan for individuals.
In recent years, Chinese people have complained about being filmed against their wishes, with some hotel guests claiming to have found hidden cameras in their rooms.
In October, a female hotel guest surnamed Wang who was staying at the Hotel Ibis in Shanghai said she discovered a surveillance camera facing her room just outside a window. Police investigated and reported that footage of Wang sleeping in her hotel room had been captured by the device. The hotel manager said the camera was intended to guarantee the guest's safety.
(Header image: A surveillance camera is seen in front of the Chinese national emblem outside the Great Hall of the People in Beijing, March 3, 2014. Li Feng/Getty Images/VCG)