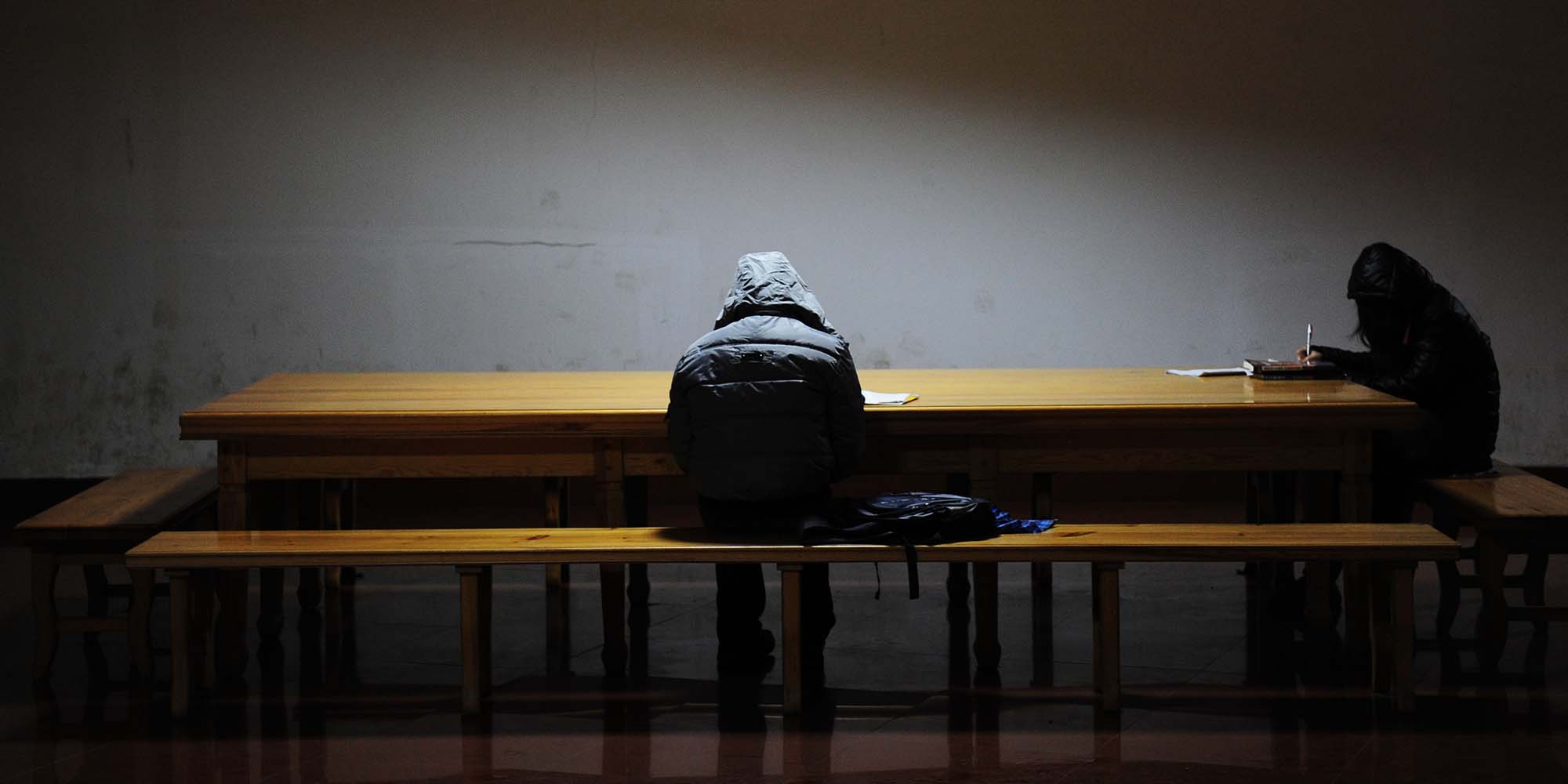 NEWS
Chinese Top Student Accused of Plagiarism and Paying for Publication
University has disqualified student from receiving award and promised to investigate.
Just a few hours after top student Li Xinyu passed his oral defense to receive his university's highest award, an anonymous letter on online forum Baidu Tieba accused him of plagiarism and paying for publication in academic journals.
The post was written by Li's classmates and accused him of plagiarizing other students' work, cheating on exams, and paying for services on Taobao — China's largest e-commerce platform — to have his papers published. "When we saw Li Xinyu's name appear as a candidate for the Sishiyanghua Awards in the school's announcement, we were shocked and felt insulted," the letter said. The post had been deleted by Monday.
Li attends the prestigious Southwest Jiaotong University in Chengdu, capital of Sichuan province in southwest China. The school said in a public announcement Sunday that it had decided to disqualify Li from receiving the award and would launch an investigation into Li's alleged plagiarism. The university also apologized for the lack of scrutiny in the selection of award candidates. A staff member of Southwest Jiaotong University told Sixth Tone by phone that she was not familiar with the case and couldn't comment.
Local newspaper Chengdu Business Daily reported that an article by Li published in academic journal Development Guide to Building Materials in 2015 was a 92 percent match to a master's thesis written by a 2014 graduate from the same university.
Comments on Baidu Tieba and other online forums indicated that academic fraud is not uncommon at the school. "To be honest, I was proud of being a Southwest Jiaotong University student when I first entered the university. But now, I don't feel honored or proud," a user wrote.
The user recalled that a roommate had spent 1,000 yuan ($145) to get two of his papers published in academic journals, pointing out that posts advertising similar services are frequently seen on the university's student forum.
A quick search on Taobao returns hundreds of agents offering to publish papers in academic journals for a fee. Some agents' pages show that they have more than 60,000 customers a month.
For students who wish to plagiarize their way to a degree, vendors on Taobao sell software that will change words in copied parts of text to avoid being caught by plagiarism checking software. Taobao and other websites also offer ghostwriting services. Lunwenei.com lists the procedures and prices in detail: After the customer specifies his or her requirements, the website's "teachers" will propose a topic and write the paper. For a bachelor's or master's degree thesis, the website charges 100 yuan and 180 yuan per thousand words, respectively. A Ph.D. thesis costs about 50,000 yuan to 60,000 yuan.
In their written accusation, Li's classmates wrote that while his peers were diligently completing their course work, Li focused his efforts on learning the rules governing student awards and the procedures for publishing academic papers. "How can the university restore its integrity if it does not make this right?" they asked.
With contributions from Lin Qiqing.
(Header image: VCG)