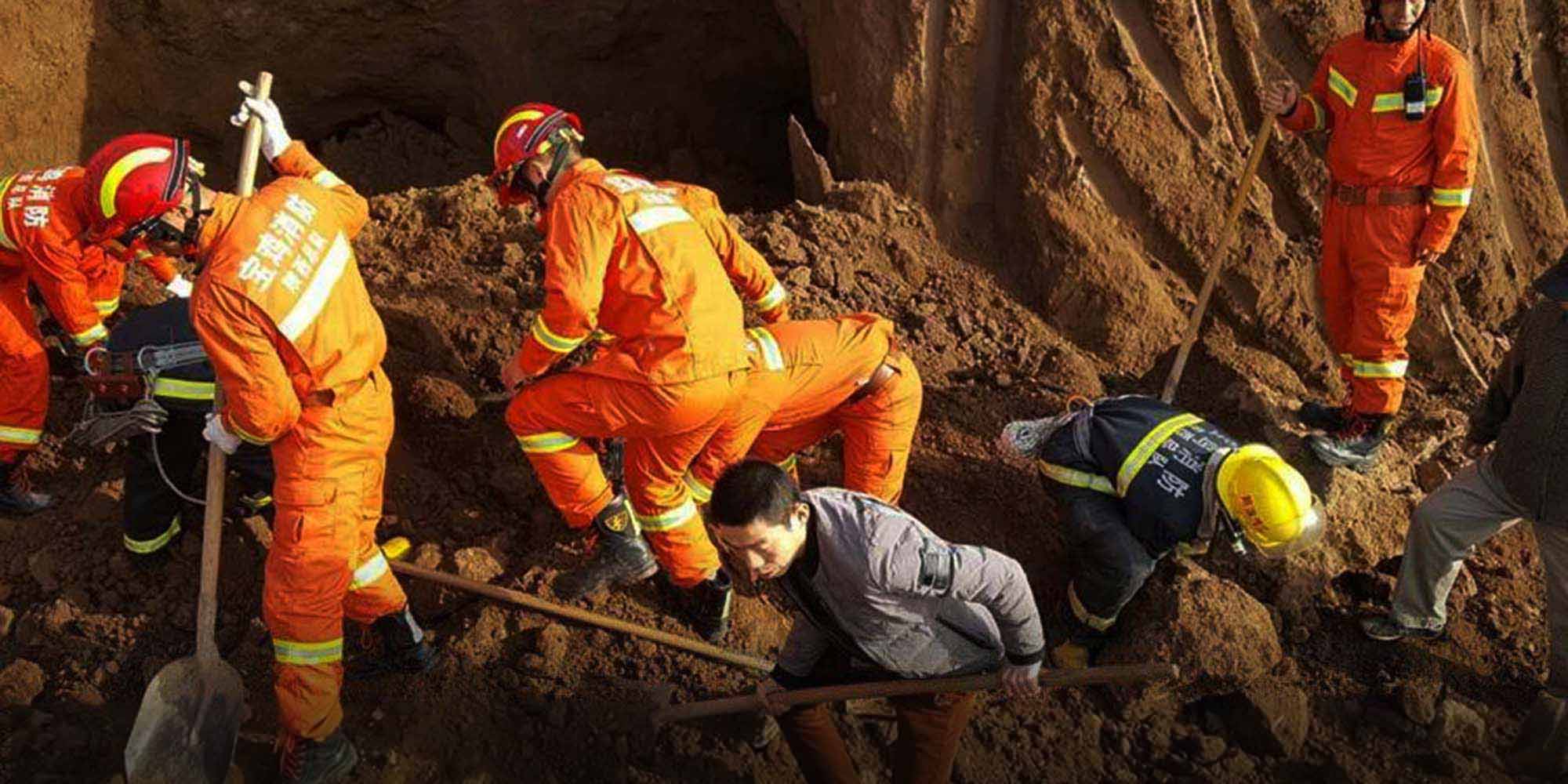 NEWS
Grave Robbers' Search for Treasure Buries Them Alive
Three people found dead at construction site after discovery of Tang dynasty-era sword.
Three people digging for historical artifacts at a construction site were found buried alive on Sunday, Sixth Tone's sister publication The Paper reported.
The incident happened near Baoji, a city in northwestern China's Shaanxi province, where construction workers had found a rusted sword and a metal pot the day before. The local government's cultural relic management institute said it suspected that the artifacts came from a grave dating back to the Tang dynasty, which ended in A.D. 907. The construction company informed the authorities and sent guards to keep watch over the site.
The news attracted much attention from nearby residents. After the guards ended their shift at around 9 p.m., the three grave robbers apparently made their move.
The next day, workers discovered one partially buried body at the construction site. The province's fire department later announced on its Weibo microblog that it had found the bodies of three grave robbers who had died during the night after soil had collapsed on them.
By law, all historical artifacts buried in the ground belong to the Chinese government. But a lucrative black market for antiques has fueled widespread theft of such relics. Earlier this year, 70 people were arrested for digging up treasures worth some 300 million yuan ($43 million) from a riverbed where ships had sunk in a 17th century battle. On Thursday, a Qing dynasty-era mural was reported stolen from a temple in northern China.
Grave robbing has even given rise to its own genre of movies, TV shows, and novels, prompting a commentary in party newspaper People's Daily earlier this year warning against painting too pretty a picture about the phenomenon. "Certainly there is no justification for turning thieves into idols," it said.
(Header image: Rescuers search for grave robbers who were buried alive in Baoji, Shaanxi province, Nov. 27, 2016. From the offical Weibo account of the Shaanxi province fire department.)