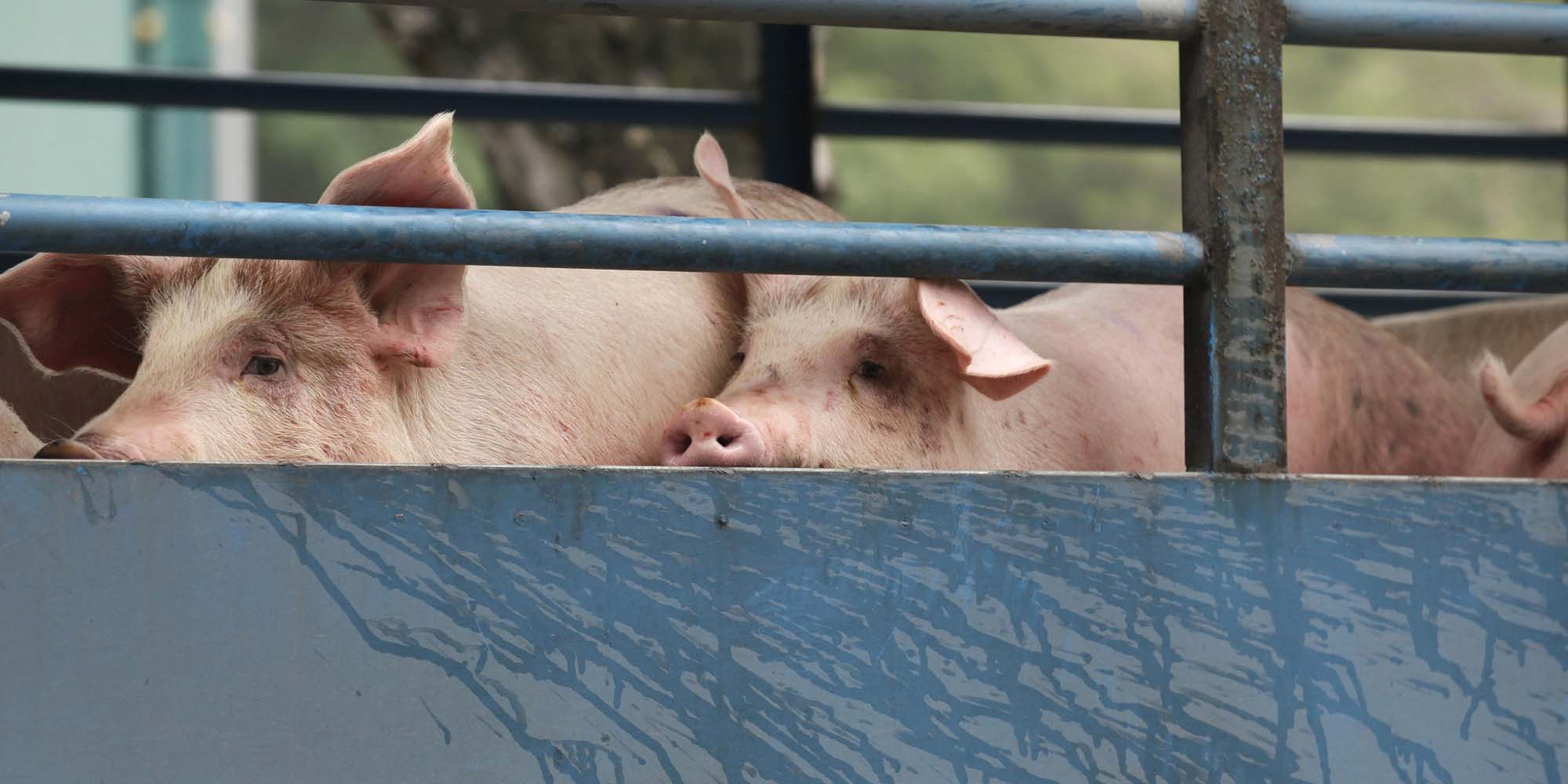 NEWS
Thousands of Pigs Smuggled From Vietnam to China Every Day
CCTV report exposes how criminals bribe officials to let trucks pass without inspection.
A complex, large-scale smuggling operation illegally trucks in about 15,000 pigs from Vietnam daily, Chinese state broadcaster CCTV reported Sunday.
The 13.5-minute segment showed how middlemen it called "guarantors" make sure pig transports are waved through at government checkpoints for a fee of 30,000 yuan ($4,300) per truckload. Though China has banned Vietnamese pig imports since 2003 because of concerns about foot-and-mouth disease, the animals are about 4 yuan cheaper per kilogram than their Chinese counterparts, the report said.
The monthslong undercover investigation was conducted in Aidian, a border town in southern China's Guangxi Zhuang Autonomous Region. At night, the pigs are ferried across smuggling roads to avoid the official border checkpoint. A supplier interviewed in the segment said the bosses who control the smuggling roads can pocket 10 to 20 million yuan a year.
A guarantor identified in the CCTV report by his surname, Huang, said that along the main highway, police and anti-smuggling officials have set up checkpoints at random specifically to curb prohibited pig passage.
However, the undercover reporter who was riding in the smugglers' truck observed that when they arrived at one particular inspection point, the officer checked the truck's license plate number and soon waved them through. Huang said that border officers often have lists of the plate numbers of trucks that pay the guarantor's fee to ensure safe passage through the inspection point.
An anonymous tipster told CCTV's reporter that at night, the cars seen parked along the highway every few kilometers were sentinels charged with alerting smugglers who had paid the guarantors' fee if any last-minute problems arose.
According to a 2015 report in party-affiliated newspaper Beijing Youth Daily, a 29-year-old animal inspector in Guangxi was sentenced to three and a half years in prison for issuing 56 fake certificates that resulted in more than 5,700 smuggled Vietnamese pigs entering the Chinese market.
The local government in Aidian declined Sixth Tone's interview request, and a receptionist who answered the phone at a government office said she was not aware of any pig smuggling.
Pan Hao, a pig expert who runs a blog dedicated to swineherding, told Sixth Tone that China has strict hurdles to importing pigs, including vetting of the importer's credentials, hygiene considerations, and physical inspection of the animals. If the pigs fail the inspection, they must either destroyed or returned to their place of origin.
"Foot-and-mouth is a severe disease that can affect both pigs and humans," Pan said. "As such, importing some animal products from countries with a recent history of foot and mouth disease is prohibited."
In the early hours of Monday morning, government departments in Ningming County, which administers Aidian, dispatched 162 people and 35 vehicles to prevent smuggling across the border. Ten smugglers were arrested, and 4 tons of rice, one truckload of medical supplies, and one truckload of tires were seized.
With contributions from Li Xueqing.
(Header image: IC)