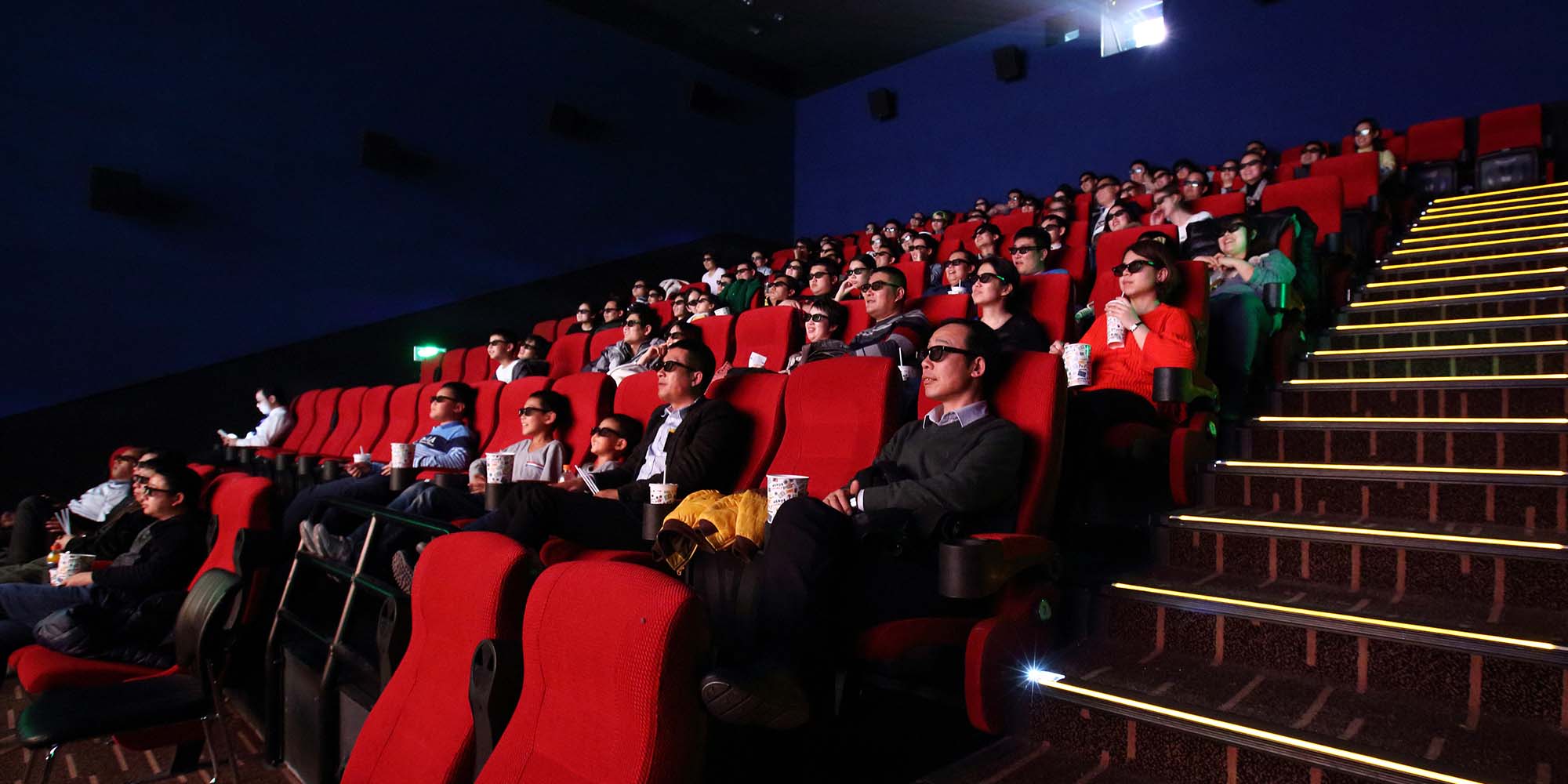 NEWS
Director Angered by Lack of Wanda Cinema Screenings
Feng Xiaogang's open letter about movie 'I Am Not Madame Bovary' ruffles feathers of media mogul's son.
One of China's leading directors has locked horns with the country's largest film distribution and cinema company over accusations that the company was unduly limiting the screen time of his new film, "I Am Not Madame Bovary."
In an open letter addressed directly to Wang Jianlin, China's richest man and chairman of the Dalian Wanda Group, 58-year-old Feng Xiaogang said that Wanda Cinemas, the movie theater branch of Wang's company, was maliciously damaging the film's prospects because it was produced by industry rival Huayi Brothers. The open letter, published Friday to microblog platform Weibo, has been liked over 62,000 times and garnered almost 68,000 comments, including both voices of support and criticism.
Feng said that other cinema chains around the country were showing his latest release at a rate of above 40 percent of all screenings, while the equivalent rate at Wanda's cinemas lay at just 10.9 percent. He urged cinemagoers to "hurry to other cinemas to see Madame Bovary for the last time before Wanda extends its grasp and buys up all of the country's cinemas."
Data provided on the mobile app of leading box office monitor EntGroup shows that the countrywide average screening rate for the film currently stands at 34 percent, while the film's screening rate at Wanda's cinemas stands at just over 10.8 percent.
The satirical comedy, released today, tells the story of a rural woman who takes on the country's legal system in a decade-long campaign, after being swindled by her ex-husband. Lead actress Fan Bingbing won an award for her portrayal of protagonist Li Xuelian at the Toronto International Film Festival in September this year.
The release date of "I Am Not Madame Bovary" was changed from Sept. 30 to Nov. 18, leading to widespread speculation that the film had hit troubled waters with China's film censorship body. At an event celebrating the film's success at the San Sebastian Film Festival, Feng said that the delay was not due to censorship, but because the producers wanted to avoid clashing with a cluster of other blockbusters during China's national holiday in October.
A Wanda Cinema public relations official declined to comment to Sixth Tone when contacted on Friday, and the company has not released any form of official statement regarding Feng's accusations. But Wang Sicong, the son of Wang Jianlin who has a history of speaking his mind in a frank fashion, has jumped at the chance to offer his two cents.
In a post to his own Weibo account just an hour and a half after Feng's, Wang Sicong accused Feng of using his status as one of China's leading directors to incite the public and muscle in on a matter that was none of his business. "Pleasantries and grumblings between two private enterprises are a matter for those two companies," Wang Sicong wrote in the post, which had received over 205,000 likes as of Friday evening.
Wang Sicong then asked Feng: "Are we not allowed to reduce the screen time of your film because we don't think it's any good?" He also took the opportunity to air his grievances about Huayi Brothers' March appointment of new deputy CEO Ye Ning, formerly the deputy CEO of Wanda. "Are we not allowed to be unhappy that Huayi Brothers stole from us a high-level executive, who had signed a 'professionalism agreement?'" — appearing to refer to a non-compete clause.
Wang Sicong, who is a shareholder in and board member of his father's company, concluded his response by saying that Wanda would nonetheless add screen time if the film proved itself in the box office: "No one is bigger than money."
A scathing response by Feng addressed to "Prince Chairman Sicong" appeared to connect the dots between the departure of executive Ye to Huayi Brothers and Wanda's decision to limit the film's screen time. "Thank you for making public the causes and consequences," Feng wrote. "Your unhappiness led to you not liking the film, which in turn led to Wanda's low screening rates for 'I Am Not Madame Bovary.'"
"I don't know what the principles of your professionalism agreement are," Feng continued, "but I think respect for the rules of the market is also a kind of professionalism."
Some users on Weibo have rallied around Feng, with the highest-rated commenter on his open letter saying: "Ever since Wanda's deputy executive fled to join Huayi, Wanda has begun boycotting Huayi. Like [my comment], make more people see this!" Other Weibo users have obliged — that comment has been up-voted over 41,000 times.
But the overwhelming reaction to Feng's outburst has been one of scorn, with many citing pure financial gain as the sole cause of his campaign. "Why do they owe you so much screen time?" asked the author of a comment with more than 6,000 likes under Feng's open letter. "This is just about normal competition," the comment continued, "why do you have to fan the flames?"
Additional reporting by Yin Yijun.
(Header image: People wear 3-D glasses while watching a movie at a Wanda Cinema Line Co. cinema in Beijing, March 14, 2015. Tomohiro Ohsumi/Bloomberg via Getty Images/VCG)