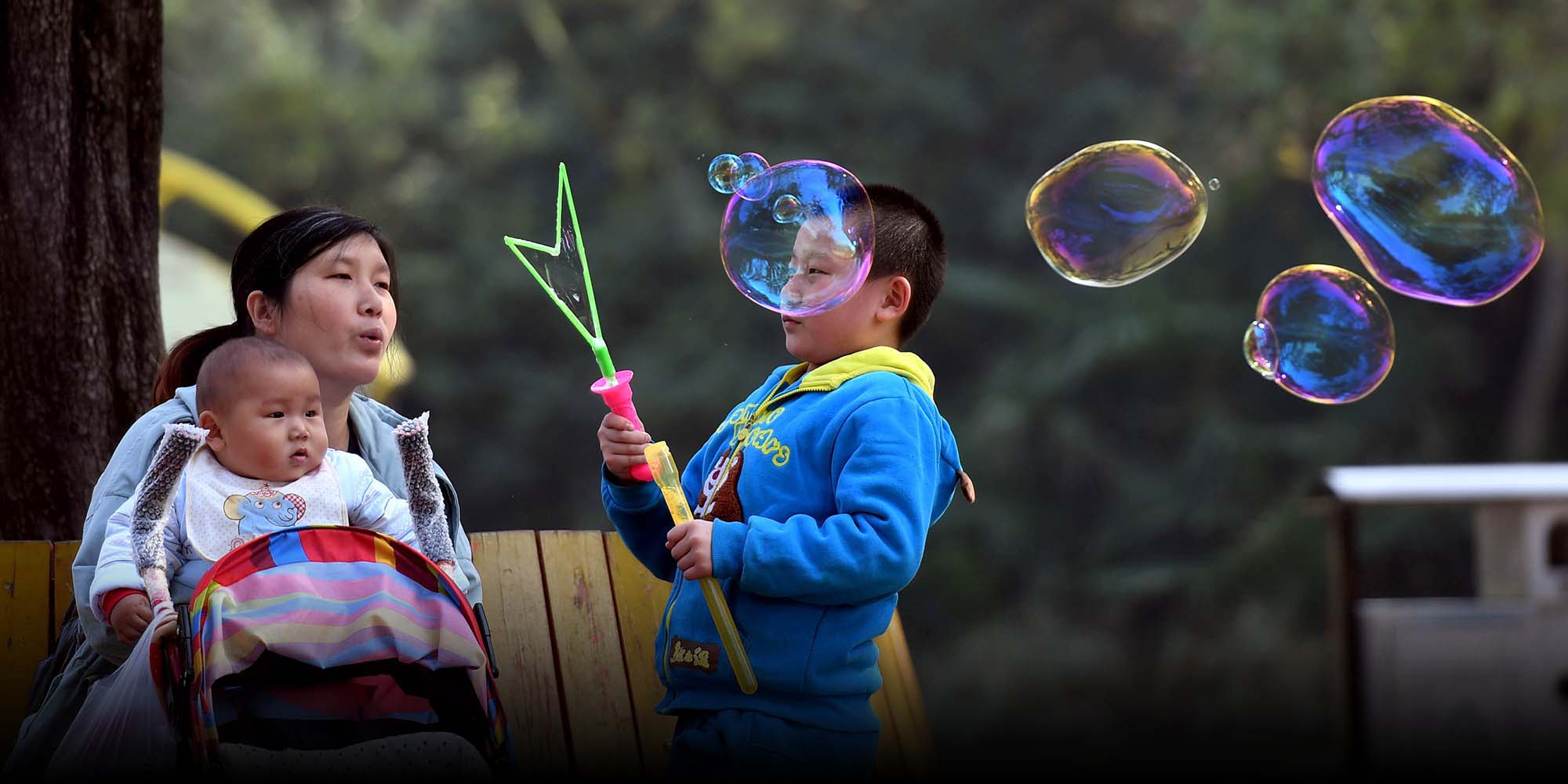 VOICES & OPINION
Two-Child Policy? I'll Just Stick with One, Thanks
For many women, having a second kid will not seem attractive until we relieve mothers of some of the burden of child care.
I am an assistant professor at a major university in Shanghai and the mother of a 4-year-old girl. Ever since she was born, my husband and I have received generous help from both sets of grandparents. I do not have to bother with the trivialities of everyday housework; taking care of my little girl is my main job at home. According to the experts, I'm in an ideal scenario to have a second child. But am I going to? Absolutely not.
According to the 2016 edition of the China Statistical Yearbook, the nation's total fertility rate fell last year to as low as 1.05 children per adult. This number has proven rather disappointing to some policymakers, who regard a large population as an indispensible source of national strength now that China has abandoned the one-child policy and permits every family to have two children.
In response, the government has now set its sights on grandparents. The logic is simple: If you get grandparents to help out around the house, parents have less work to do and can then focus their energies on having another kid. The government is even considering providing financial subsidies for grandparents who commit to the scheme.
However, the fact that the older generation may be willing to help raise the kids does not diminish the reality that, in China, the burden of child care still falls more heavily on the shoulders of the mother than anyone else. Here, and perhaps across East Asia as a whole, women are very strongly conditioned to associate the concept of motherhood with the positive qualities of being hardworking, selfless, and family-oriented — buzzwords rarely used when talking about the father's role in the home.
This is reflected in our maternity and paternity laws, according to which fathers can only take 10 days of leave after the birth of their children — much less time than the 98 days mothers commonly take. To me, this practically provides legal justification for a new father to participate less in the newborn's life during the first few months.
Furthermore, it lowers the status of women in the workplace. In most cases, job performance evaluations take into account how many office hours an employee logs. This is true even in the field of academic research. At my university, the promotion of professors is largely determined by the number of papers they produce — that is to say, by the quantity of your output, not the quality. Since I spend most of my vacations taking care of my daughter, I cannot hope to put as much new research out there as the men on the faculty. For me personally, this meant that I was rebuffed in my application for an assistant professorship two years running.
The nadir of this experience was when one of my male supervisors tried to comfort me by saying, "Be patient. You did not work during your pregnancy, so it's OK to wait another year." I was astonished. During that period, I had still taught a core course for graduate students, had successfully applied for a 180,000 yuan ($26,200) research grant from the National Social Sciences Fund of China, and had revised and published a book. Yet just because I hadn't contributed to an academic journal, I was considered not to have worked.
Away from the male-dominated world of work, however, generational differences in approaches to child care can sometimes foment feelings of estrangement between parents and grandparents. Should the baby be left to cry, or should she be rocked back to sleep? Should you give her ice cream when she has a cough? Should you smack her if she deliberately throws her food bowl across the room? Different parents will take different courses of action in each of these situations. However, as one aspect of Chinese traditional culture is to respect and obey one's parents, conflicts can arise for young couples who want to take their own approach. If they are not allowed to raise their children in their own ways, it can undermine their parental authority within the household.
Taken together, the above factors make me unwilling to have a second child. But there are other reasons why the state's support of grandparents is not sound public policy. Some highly skilled older people still have great job prospects after retirement. For instance, my father, a retired hospital manager, easily found a fulfilling job in a private hospital with a higher salary than mine.
To this group of grandparents, child care subsidies from the government are hardly an attractive option. In addition, if the government pushes the policy through, how will officials define how much work qualifies as "raising the grandchildren," and how will they police the policy's implementation to make sure families don't abuse it?
Creating better social environments for raising a second child is indeed a desirable aim for public policymakers. However, if the government really wants to tackle lower fertility rates, it should focus on providing reliable and affordable child care centers, offering longer paternity leave, and supporting stay-at-home fathers. In addition, we must listen to women's concerns and understand which factors discourage them from having more kids. After all, they are the ones who do the most work.
(Header image: A mother enjoys some leisure time with her two sons at a park in Zhengzhou, Henan province, Nov. 3, 2016. Sha Lang/VCG)