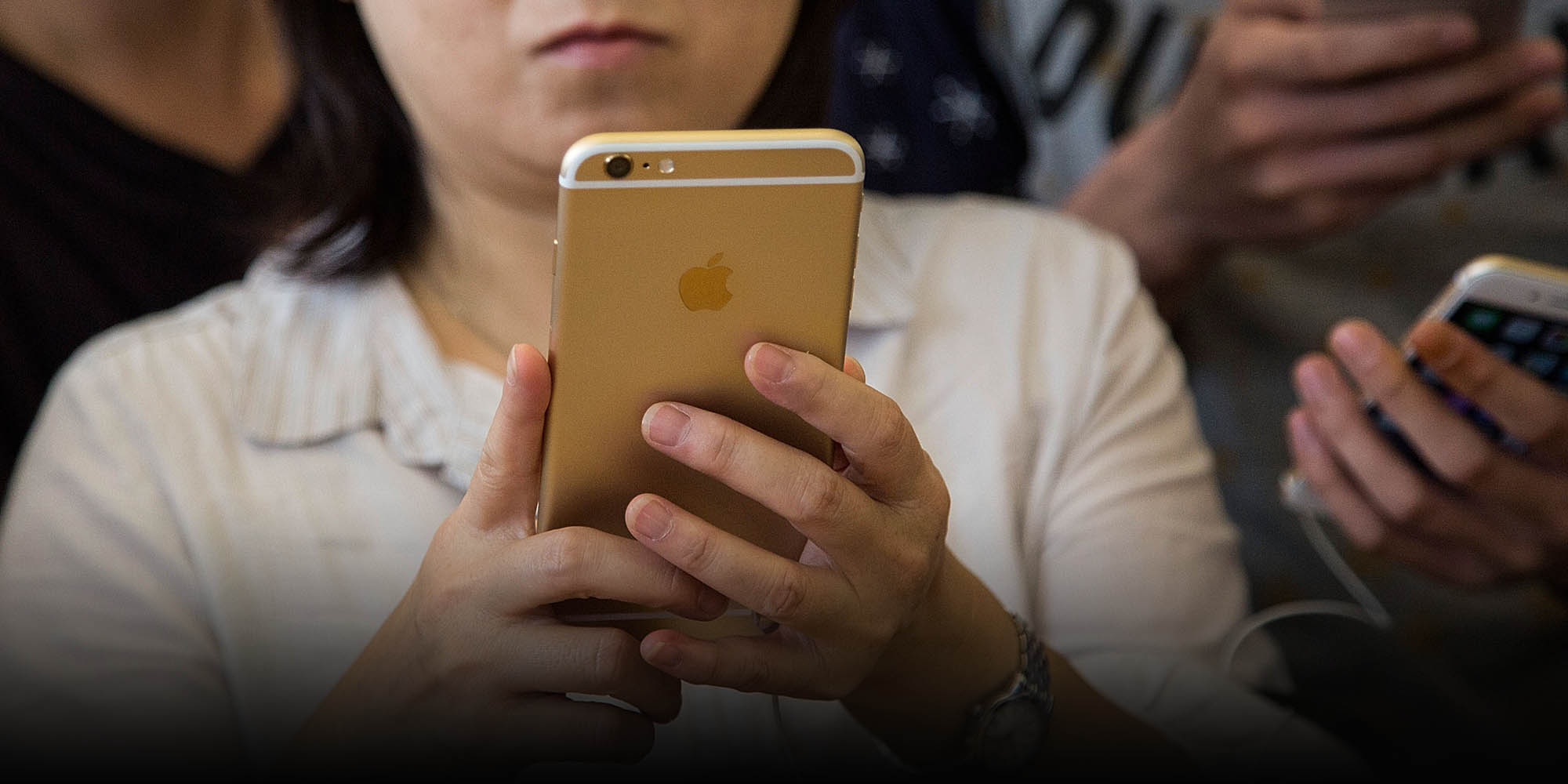 NEWS
Apple China Promises to Replace iPhone Batteries After Complaints
U.S. tech giant responds to user grievances about phones turning off on their own.
Apple has promised to launch an investigation into possible defects in its iPhone 6 and 6s models, following a rising chorus of voices from Chinese consumers that their handsets have been giving out when the battery drops below 50 to 60 percent.
Sixth Tone's sister publication The Paper reported Wednesday that the U.S. tech company had made the assurances to the China Consumers' Association. The consumer watchdog, which is state-funded, published an open letter Tuesday demanding a response from Apple regarding the matter, after receiving a large number of complaints from Chinese iPhone users.
As well as informing the association that specimen handsets would be sent from China to the company's headquarters in the U.S. for examination, Apple China also stated that it would employ temporary measures to ensure that iPhone owners could continue to use their phones in the meantime, such as offering replacement batteries.
The past few days have seen a sharp rise in the number of complaints regarding the problem on various Chinese social media platforms, but one iPhone user told Sixth Tone that this very problem had been plaguing his phone for months.
Shanghai native Xu, who declined to be identified by his full name, told Sixth Tone that his one-year-old iPhone 6s started suffering battery issues back in April of this year, turning off by itself even though it indicated to still have plenty of power left. After several attempts to have Apple solve his problem were fruitless, he turned to the internet to air his grievances, setting up several groups on instant messaging platform QQ that now have around 5,000 members in total.
Not only does Xu want an explanation from Apple of the reasons for the defect, he also wants assurances that they will rectify the problem whether or not the handset has passed its warranty. Apple in China did not respond to Sixth Tone's requests for comments on Wednesday.
The episode will do little to help the firm's weakening grasp on the Chinese market. Behind the U.S. and Europe, China is the company's third-largest market, but competition from domestic manufacturers has intensified. In the third quarter of this year, the firm saw its revenue drop nearly 30 percent.
Another iPhone owner looking for answers aired his grievances in a post on knowledge-sharing platform Zhihu. A user who goes by the name of Jiang Huohua says the saga has caused him to consider his diehard loyalty to Apple. In a Nov. 8 response to a person seeking advice on the matter, Jiang wrote that he was disappointed with the lack of a public reaction from Apple.
"I used to be a fan of Apple," his response, which has garnered 620 likes, said. "From the iPhone 4s to the current 6s, I have bought an iPhone every year to support my 'belief,' as have all my family members."
"I just wonder," he wrote, "Whether this is still the same great company with extraordinarily innovative products, culture, and values?"
Additional reporting by Colum Murphy
(Header image: A woman handles a display handset during the iPhone 6 launch event at an Apple store in Hong Kong, Sept. 19, 2014. Lam Yik Fei/Getty Images/VCG)