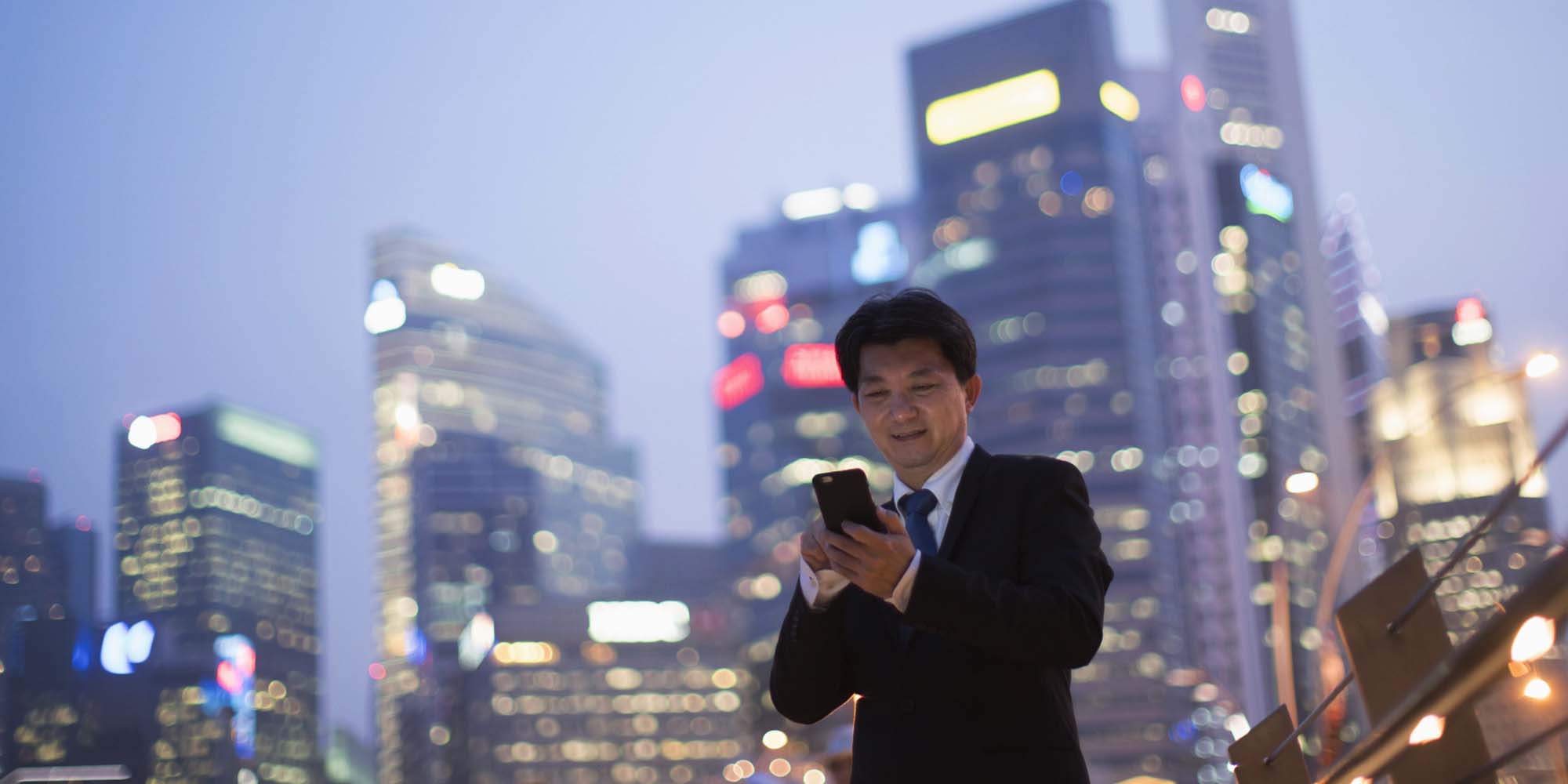 NEWS
New App Rates Shanghai Citizens' Honesty
Pilot ideas for nationwide social credit system are rolled out in China's biggest city.
As the 2020 start date for China's nationwide social credit scheme draws closer, signs of its implementation are becoming increasingly visible.
On Monday, Shanghai's city government announced the launch of its "Honest Shanghai" app to coincide with "Honesty Week," a specially designated period that has been held every year for the past 12 years and runs until Friday.
Users of the app will be able to check the reputations of local businesses, using figures provided by Shanghai's local government offices, such as the tax and food and drug administrations. For example, the app contains credit ratings for companies involved in international trade, as well as lists of restaurants from different districts with accompanying emoticons to indicate their level of hygiene.
Shanghai citizens will also be able to check their own "public credit data." Users sign up using their government-issued ID number and facial recognition software to gain access to their personal data, which is drawn from police records and the social security bureau. Information includes where the user works and whether they have a driver's license or passport.
According to the app, after 24 hours a public credit evaluation will be sent to the user, allowing them to access certain rewards, such as discounted flight tickets courtesy of Spring Airlines, a Shanghai-based operator.
Two years ago, China's central government announced plans to rate and score every citizen according to their trustworthiness, a trait that will be measured in terms of their political, commercial, social, and legal activity. That same year, Shanghai's Honesty Week, which had traditionally involved running a series of workshops to encourage public engagement, quickly evolved, spawning its own public WeChat account.
In recent years, China's government has begun openly harnessing big data and collaborating with the largest companies in China to construct profiles of citizens based on their online records.
Last month, ahead of Singles' Day, the world's largest discount shopping phenomenon, China's government asked some of the country's largest retail companies to compile and share a list of vendors who engage in crooked selling practices online.
Alibaba, China's largest e-commerce company, already operates a loan function called Sesame Credit that bases its lending decisions not only on a person's credit history, but also on their behavioral preferences, social connections, and other data gathered and analyzed by Alipay, the company's all-in-one mobile payment platform. Alibaba in September unveiled a service called Daowei that connects social credit to services only available to users whose credit scores exceed a set level.
In the government sector, regulators have developed a national blacklist that prevents people who defy court rulings from accessing critical services, such as air and rail travel. Since the introduction of the blacklist system, 4.9 million airline passengers and more than 1.6 million train passengers had been denied travel, said Lian Weiliang, vice director of the China's top economic planning agency, the National Development and Reform Commission, at a press conference recently.
Additional reporting by Wang Lianzhang and Lin Qiqing.
(Header image: The Image Bank/VCG)