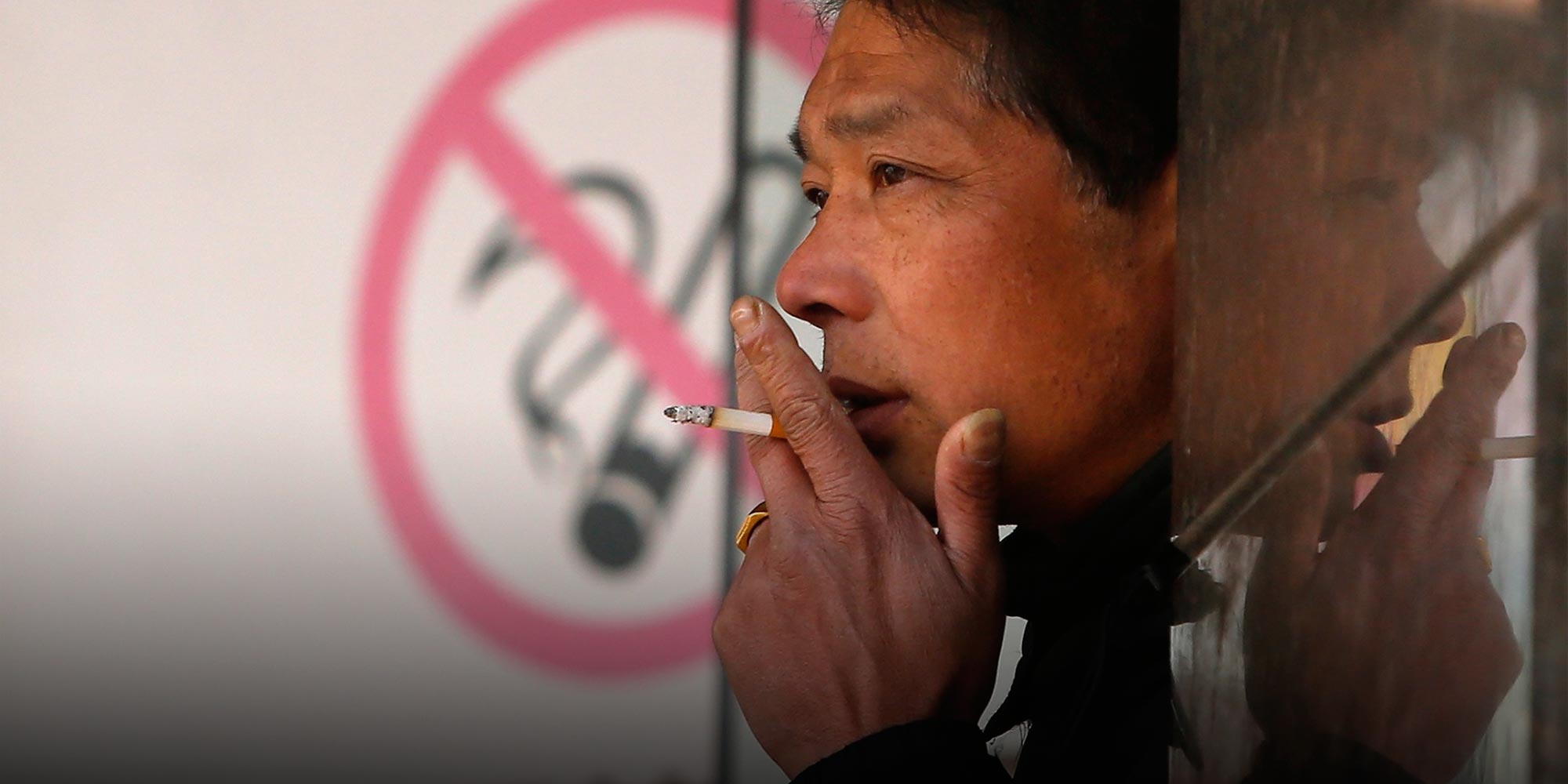 NEWS
No Ifs, Ands, or Butts for Shanghai's Smokers
New ban stipulates fines of up to 30,000 yuan for smoking in public spaces.
Shanghai will be the second city in China to ban smoking in public spaces, after the Municipal People's Congress passed an amendment to existing smoking regulations on Friday.
The ban will come into force in March following a similar ban in Beijing, which took effect last year.
Management personnel of public indoor spaces that do not enforce the regulation could be fined up to 30,000 yuan ($4,400), while individuals will be fined up to 200 yuan.
"We are delighted that with the adoption of this new law, Shanghai will be protecting non-smokers from the deadly harms of secondhand smoke," said Dr. Bernhard Schwartlander, World Health Organization (WHO) Representative in China. "We look forward to Shanghai's continuous effort to fully implement and enforce the 100 percent indoor smoking ban without exceptions," he said in a press release.
The new regulation forbids smoking in all indoor public areas and workplaces, as well as on public transportation. The regulations also extend to smoke-free outdoor areas, including youth-designated spaces and obstetric hospitals. The amended regulations aim to protect millions of Shanghai residents from the dangers of secondhand smoke.
Currently China has 316 million smokers, and 740 million people are suffering from the harmful effects of secondhand smoke, according to figures provided by the Chinese Association on Tobacco Control.
China ratified the WHO Framework Convention on Tobacco Control (WHO FCTC) – the global tobacco control treaty – in 2005, which requires all indoor public and work spaces to be 100 percent smoke-free.
Experts expect to see a nationwide smoking ban before the end of this year. But the battle for 100 percent smoke-free public spaces stretches on: The latest draft legislation still allows designated smoking areas in public spaces and workplaces.
Xu Guihua, a senior consultant for the Chinese Association on Tobacco Control, told Sixth Tone that his organization strongly opposes the idea of setting up public smoking areas because they won't prevent people from inhaling secondhand smoke.
Cities like Beijing, Xu said, have already proven that comprehensive public smoking bans are viable. "Beijing has enforced the strictest regulations on smoke control for 14 months and has been widely supported by its citizens," he told Sixth Tone in an August interview. "The public's support for smoke control has risen from 42 percent to 83 percent after one year of enforcement," he said, citing the association's own research.
Although it is not yet clear how strictly the Shanghai ban will be enforced, Dr. Schwartlander said that he expects substantial health benefits for Shanghai's population. "This is a huge step forward for the health of Shanghai's more than 20 million residents: Deaths caused by involuntary exposure to secondhand smoke are entirely preventable, and from a public health perspective, [they are] simply unacceptable," he said.
(Header image: A man smokes in front of a 'No smoking' sign outside a shopping mall in Shanghai, Jan. 10, 2014. Aly Song/Reuters)