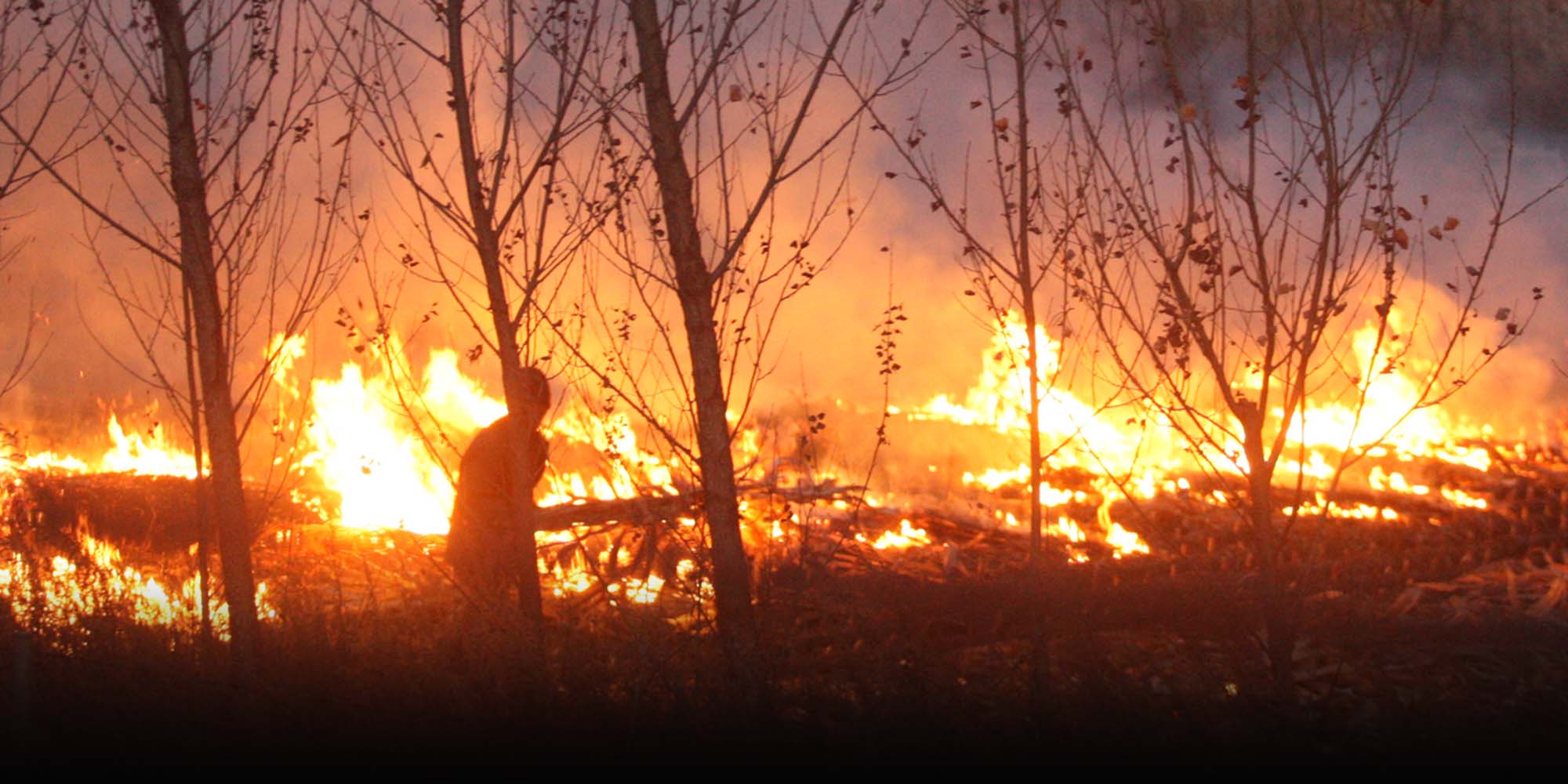 NEWS
Heilongjiang Gets Burned in Air Pollution Row
Official refutes national environment bureau's claim that heavy smog comes from his province.
A thick haze covered many of China's major metropolises last weekend, causing air traffic chaos and prompting a squabble over who is responsible for the noxious air.
On Sunday, the Ministry of Environmental Protection blamed high pollution levels in eastern and northeastern China on emissions coming from Heilongjiang province, a region northeast of Beijing that borders Russia.
According to The Paper, Sixth Tone's sister publication, a conference called to determine the source of the pollution concluded that the flight-disrupting smog came from the cities of Harbin, Suihua, and Daqing — all of which are located in Heilongjiang.
Straw burning and coal-fired heating were blamed for the clouds that covered a stretch of 1,600 miles of land and affected 30 cities across several provinces, including Jiangsu, Anhui, Shandong, Jilin, and Liaoning.
On Thursday, however, an environmental scientist from Heilongjiang's government refuted this official claim in an interview with Science and Technology Daily, an official ministry newspaper.
Liu Yuanhai, deputy director of the environmental monitoring station in Harbin, the provincial capital, told Sixth Tone the conference's conclusion was "rash" and "lacked scientific basis." According to his research, pollutants from burning straw generally don't travel such long distances. Liu added that the ministry would have had to conduct a comprehensive analysis to reach such a conclusion — which they failed to do.
Liu added that the causes of air pollution are many. "Both the physical source of the emissions and any adverse climate conditions contribute to local air pollution," he said.
There is little doubt in Liu's mind that despite a straw-burning ban that has been in effect since 1999, Heilongjiang continues to burn it in mass quantities. Data from a monitoring satellite and released by the environment bureau shows that 580 fires were detected in Heilongjiang from Oct. 31 to Nov. 6, accounting for 76.7 percent of the country's total. Liu, for his part, believes these figures are probably accurate.
Straw burning has long been a headache for government officials. "Burning is the most economical solution for farmers to deal with chaff," Pan Genxing, director of the Institute of Resource, Ecosystem, and Environment of Agriculture at Nanjing Agricultural University, told Sixth Tone. Other methods of preparing the soil for the next crop are more expensive, he said, and offer little added benefit to farmers.
Given that agriculture is such a prominent industry in northeastern China, Pan believes that putting pressure on farmers to stop burning chaff is not a realistic approach; rather, the focus should be on providing commercial incentives to encourage both individuals and industrial farms to recycle leftover straw.
The quarrel over where the air pollution came from has drawn attention to an issue that causes public finger-pointing every year, and many netizens say they are sick and tired of officials shoveling blame on one another.
"Officials are all masters of tai chi," said one Weibo microblog user. "Pollution floating in the air is pushed here and pushed there, as if it were flowing through a river."
(Header image: A farmer burning straw in Harbin, Heilongjiang province, Oct. 21, 2015. Xiao Gang/VCG)