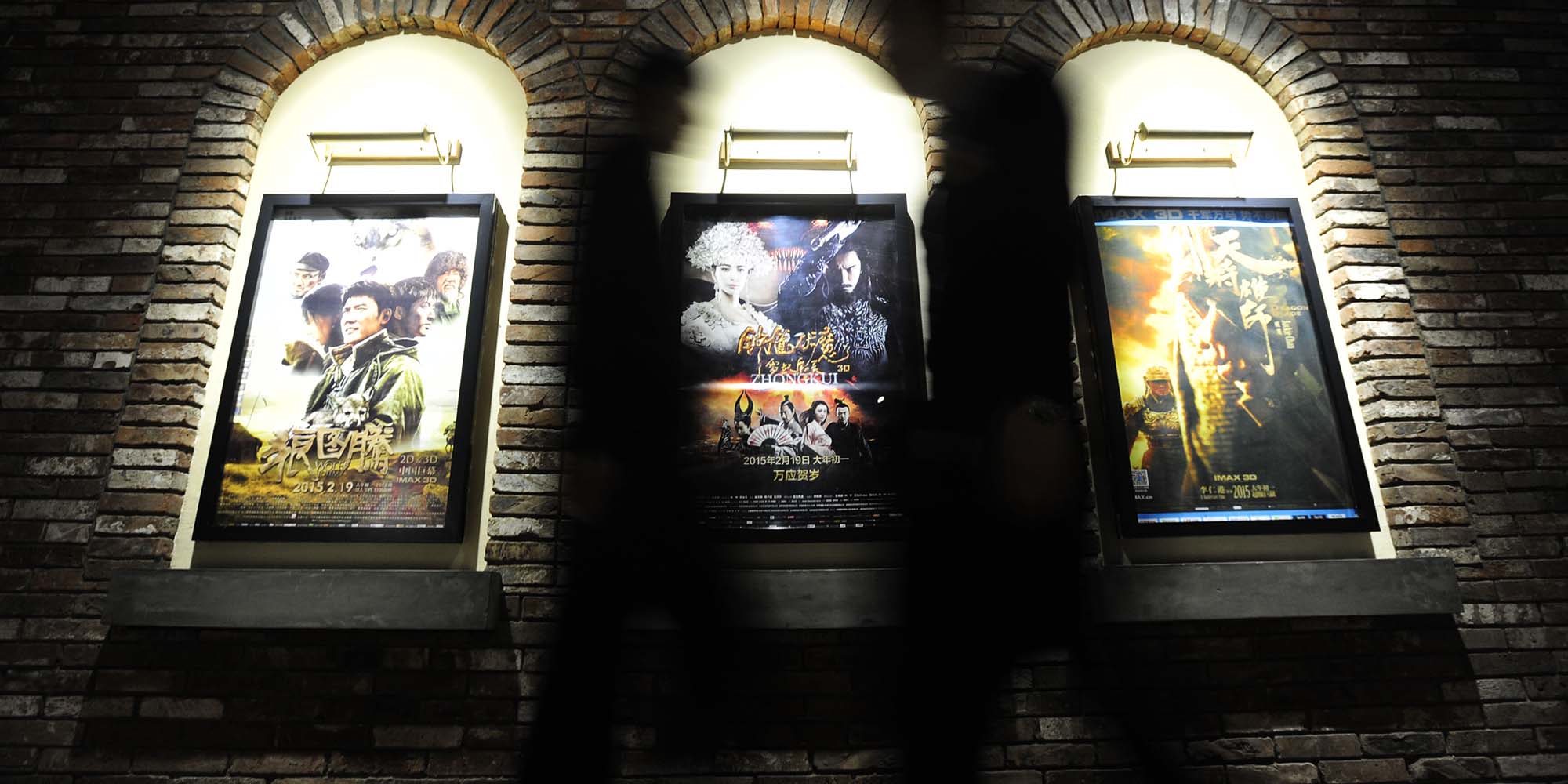 NEWS
Less Censorship Could Make Independent Film Productions Suffer
New law simplifies movie vetting process, but could lead to greater creative pressures.
China passed its first comprehensive law governing the film industry on Monday, a move that some said would simplify the process of approving and censoring films. Others, however, worried that it could put more pressure on filmmakers, particularly independent producers.
The new Film Industry Promotion Law, which was 12 years in the making, will take effect in March of next year. The legislation is aimed at better regulating the world's second-largest film industry, which grossed $6.8 billion last year.
The law stipulates a decrease in oversight from state censors, which will spur industry growth and make it easier to get new film projects off the ground, according to the State Administration of Press, Publication, Radio, Film and Television of the People's Republic of China (SAPPRFT). Last year, box office revenues in China jumped 49 percent compared to the previous year.
The main focus of discussion among insiders has been the simplified approval process for new productions. Under the new law, only an outline of a film's plot must be given the green light by SAPPRFT before filming can begin, whereas filmmakers currently must submit the entire script prior to production. Provincial radio, film, and television departments will also be given the authority to authorize the production of films following national guidelines, although it is not yet clear how the provincial and national governments will divide censorship responsibilities.
In theory, the new regulations would give filmmakers the ability to choose the region with the most favorable production environment, cultural critic Han Haoyue told Sixth Tone. "For example, if a film is turned down in one province, they can try it in another province," Han said. Ding Yaping, director of the film and television research institute at the Chinese National Academy of Arts, agrees that the new law makes life easier for filmmakers and encourages diversity of film subjects, he told state-owned paper the Guangming Daily.
However, not all are optimistic about the simplified procedures. Though relaxing censorship at an early stage of production may be a positive change, experts such as film curator and documentary film producer Lesley Qin believe that the new law will put more pressure on the industry in the long run. Under current regulations, Qin said, the so-called dragon stamp that meant a film's content was approved by censors before production began was a reassurance to investors that the film would make it to the box office. "After [directors] get the money, they can still play tricks to add in content they wanted to express," she said.
Without this stamp of approval, it will be harder to secure funding, Qin said. "Investors will consider cautiously whether they are taking a risk in the investment, and this pressure will fall on filmmakers," she said.
Other parts of the new legislation present obstacles for independent filmmakers in particular. For example, one article reaffirms an existing rule stipulating that those who participate in foreign or international film festivals without permission could be severely punished, including being banned from film-related activities for five years. In the past, many Chinese independent filmmakers who faced domestic restrictions on their work have turned to film festivals abroad. However, even as the Chinese film market has boomed over the last 20 years, films by internationally acclaimed independent directors like Jia Zhangke and Lou Ye are still outlawed in China.
The new law also fails to clarify what type of content will be subject to censorship. Chinese filmmakers have long pushed to replace the current censorship system with a classification system similar to that of many other countries, in which movies containing violent or pornographic content are issued a rating and minimum age recommendation.
Qin believes that the current system is unlikely to change under the new regulations, and that the status quo increasingly benefits successful commercial film studios while putting young, independent filmmakers at a disadvantage. "It's difficult for filmmakers when they are facing pressure from both ideology and capital," she said.
"The goal had always been that politics should not interfere with film creation," Qin added, "but it seems like we have forgotten this goal and our original intention to call for a film classification system. Political censorship has become a default setting for us, and this self-censorship mindset has been deeply ingrained."
(Header image: Two people walk past posters at a movie theater in Shenyang, Liaoning province, Feb. 25, 2015. VCG)