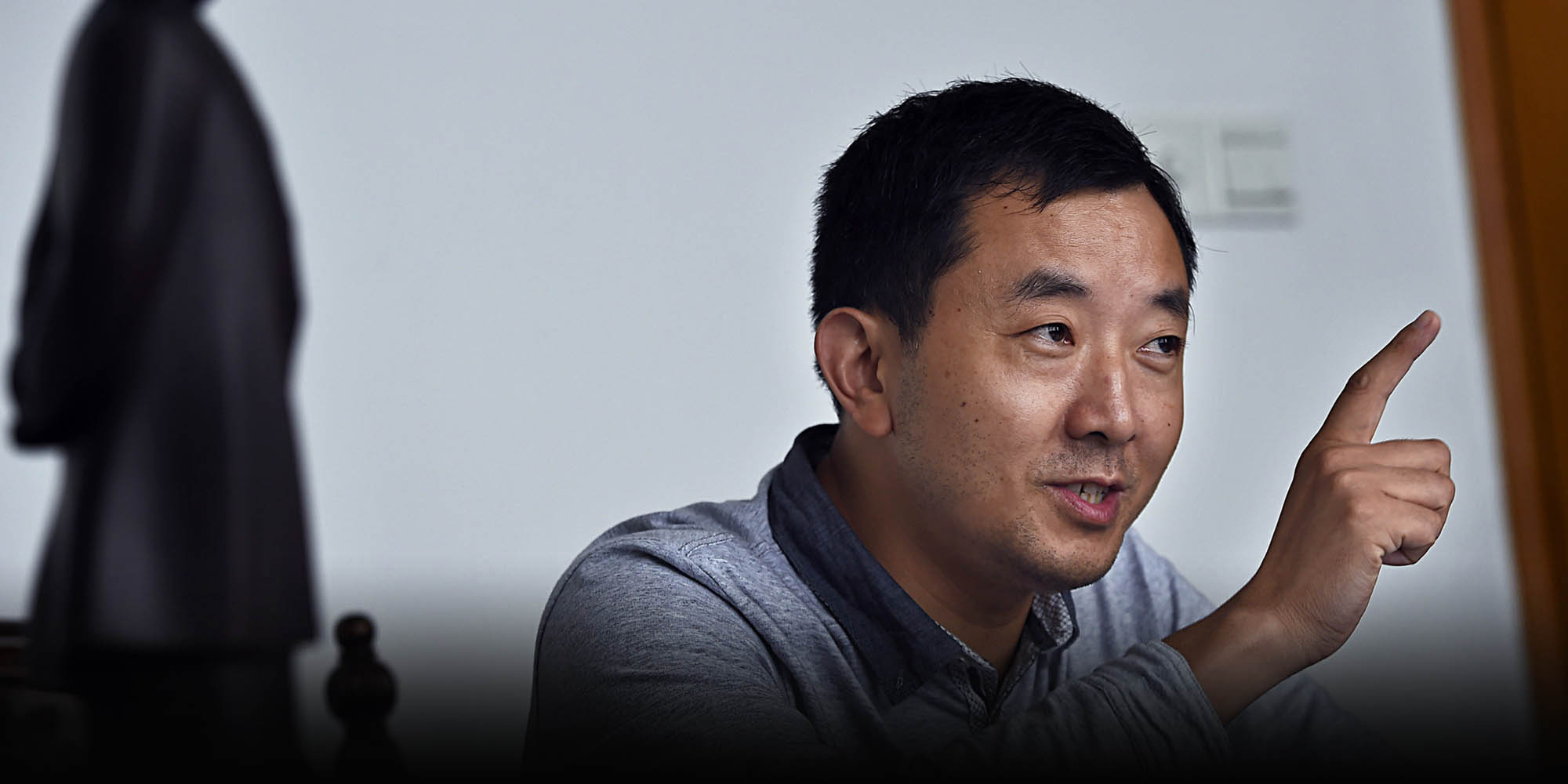 NEWS
Outspoken Official Says China's Poor 'Ungrateful'
Net users say county party secretary's comments are out of line.
A government official who has enjoyed a modest rise to online fame since last year has found himself in the news for accusing the poor of being ungrateful for leaders' efforts to alleviate poverty.
Writing for the official WeChat account of a local broadcaster, Chen Xingjia, the 45-year-old party secretary of Badong County, in central China's Hubei province, criticized people there for living off handouts instead of picking themselves up by the bootstraps.
The county is home to around 490,000 people and is known for being the site of the Three Gorges Dam. Last year, per capita GDP in Badong was around 20,905 yuan ($3,000) per year, or about 40 percent of the national average of 49,351 yuan.
Chen's tough love comes as local officials in the county are faced with a daunting task: to lift all of the county's impoverished residents out of poverty by 2018, as mandated by the central government. Specifically, this means increasing the annual incomes of all of the county's residents to above 2,300 yuan, the national poverty line designated by the central government. About one in three residents in Badong is categorized as impoverished, according to local government statistics.
Chen was appointed party secretary of the county in October 2011. In recent years he has become a minor internet celebrity, mainly as a result of outlandish publicity stunts. In April, for example, he appeared and sang in a music video titled "Badong, My Love" to promote local tourism. Although his performance was considered amateur, Chen was lauded online for stepping up to the job. Then in June, Chen caught the public's attention by skydiving from a helicopter above a local stadium, again for tourism purposes.
Chen said he had never uttered a harsh word to the local people since he came to power, but added that the time had come to speak out. It had become "politically incorrect," he said, to instruct people on how they should live their lives, even though he believes this is precisely the course of action required if the government hopes to achieve its goal.
"People need to show gratitude toward the government," Chen added. As an example, he cited one man who blamed the government for cracks that appeared in the foundation of a new home he built after relocating to comply with a government construction project.
Chen declined to comment when contacted by Sixth Tone on Monday.
Online, reactions to Chen's article have been mixed. While some net users have expressed tempered support for Chen, others thought his comments were inappropriate.
"Chen told the truth," one net user wrote on his Weibo microblog. "Some policies intended to benefit the people don't always help those at the bottom of society."
"The article makes me feel uncomfortable," wrote another Weibo user. "Civil servants are the servants of the people — as a leader, you can't pick and choose whom you serve."
(Header image: Chen Xingjia at his office in Badong County, Hubei province, June 2, 2015. Zhu Xiyong/IC)