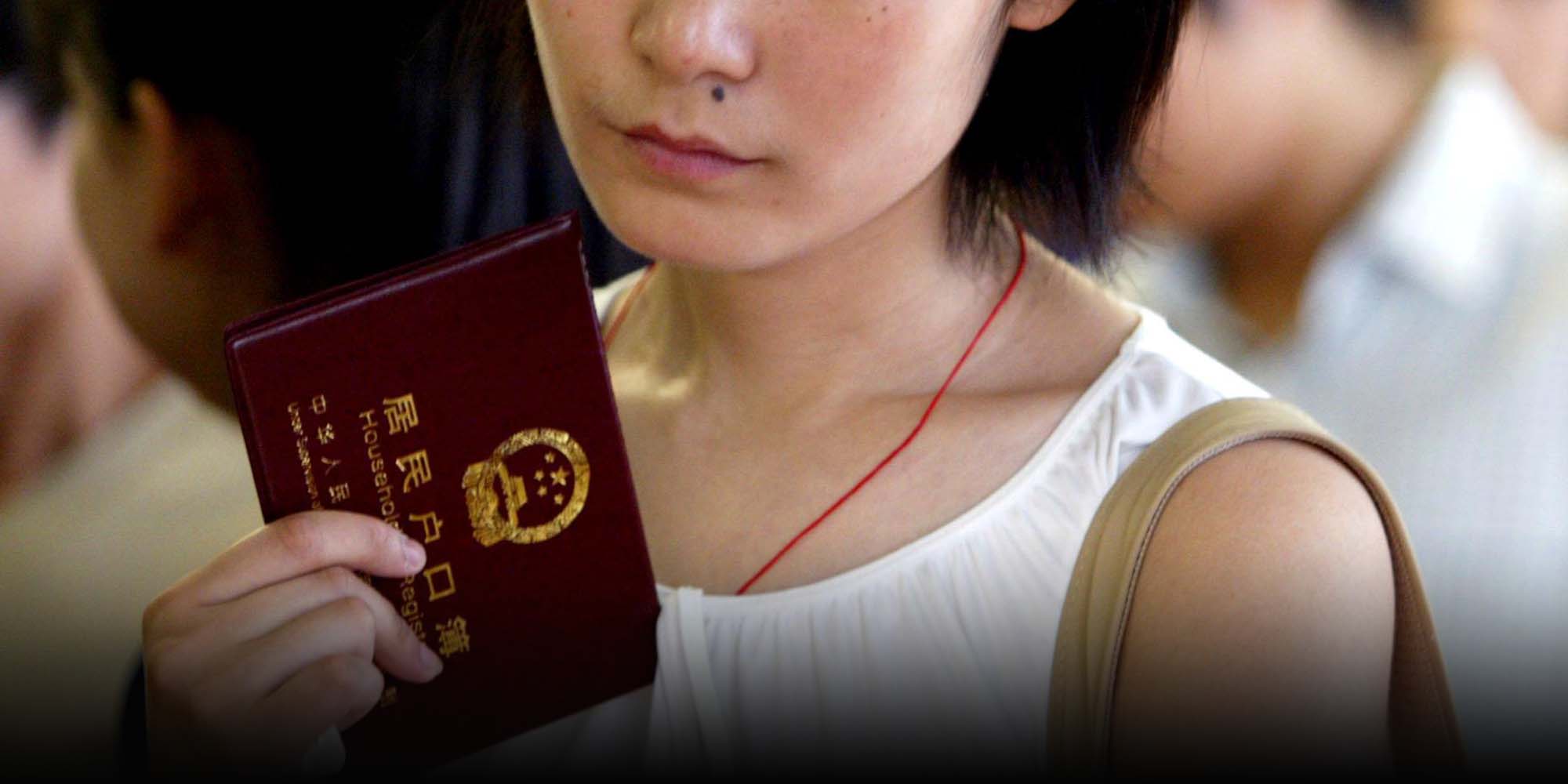 NEWS
Medical Assault Stands Between Teacher and Shanghai 'Hukou'
Public anger at the granting of coveted residence permit to teacher who hit doctor has caused the government to review its decision.
In China, living in a large, cosmopolitan city is something many dream of and aspire to. But for one woman hoping to receive permanent residence in Shanghai, a prior assault against a medical professional appears to have put that dream on hold, The Beijing News reported Friday.
On Oct. 24 the Shanghai Municipal Human Resources and Social Security Bureau released a list of 622 people in the running to receive a hukou, or permanent residence document, for the city. This highly coveted document grants those who possess it a wide range of benefits, from health care and social security to property ownership and public education.
Unfortunately for Applicant No. 507, however, even amateurs can be savvy detectives. After viewing the list and doing some digging, several net users reportedly pointed out that the woman, surnamed Miu, had been involved in an assault against a medical professional.
According to a local news outlet, Miu, who currently teaches at Qibao Middle School in Shanghai's Minhang District, went to a Shanghai hospital on Sept. 26 last year to obtain the results of a routine lab test. For unspecified reasons, there was a physical altercation between Miu and an emergency room doctor surnamed Zheng, who had a broken nose after the incident, as well as scratches on her face and arms.
An unnamed staff member at the human resources and social security bureau told The Beijing News that anyone who is found to have violated the country's public security laws would not be eligible to apply for a Shanghai hukou. In Miu's case, however, no police report was filed, meaning she has no criminal record.
Criminal record or not, violence against medical professionals is guaranteed to rile up the public, following a series of horrific attacks across the country in recent years. In June 2015, a doctor in southern China was doused in gasoline and set on fire by a disgruntled cancer patient in an unprovoked attack, and in May of this year, a retired dental surgeon was murdered by a former patient at his home in Guangzhou.
Worse still, even doctors' loved ones are in danger of violent retribution due to perceived malpractice. On June 13, a medical worker's son was stabbed 12 times on a public bus in central China's Hunan province by a hospital patient whom police reported was upset over reimbursement for medical expenses.
With netizens questioning whether the teacher Miu was deserving of a Shanghai hukou, Shanghai's human resources and social security bureau announced on Wednesday that, "following feedback from citizens, we will review the case in question."
The bureau then announced on Friday that Miu had "voluntarily withdrawn [her hukou application] for personal reasons." The statement said that following Miu's decision, the bureau's review had been brought to a close.
In a previous online poll of Weibo microblog users by the Communist Youth League, 97.5 percent of the more than 5,000 respondants said that Miu should not be granted a Shanghai hukou, on the grounds that her suzhi — a term that translates loosely to "moral fiber" — was too low.
Many Weibo users echoed the poll's lopsided result, with one user saying: "This kind of person should not have a Shanghai hukou. She has caused a loss of face for the entire teaching profession."
A minority, though, stood on Miu's side. "If the rules for applying for the hukou don't specify that those with such a record cannot obtain one, then the relevant departments shouldn't be influenced by public opinion," wrote one user. "The rules can't be bent by the will of the people."
But one of the most shared comments about the case on social media came from popular TV drama screenwriter Liu Liu, who has 12 million Weibo followers. "People should be responsible for their actions," she said. "If extreme behavior is not punished, then society will spiral into chaos."
This article has been updated to reflect recent developments.
With contributions from Lin Qiqing.
(Header image: A woman holds her 'hukou' in Shanghai, July 2003. Li Songjiang/VCG)