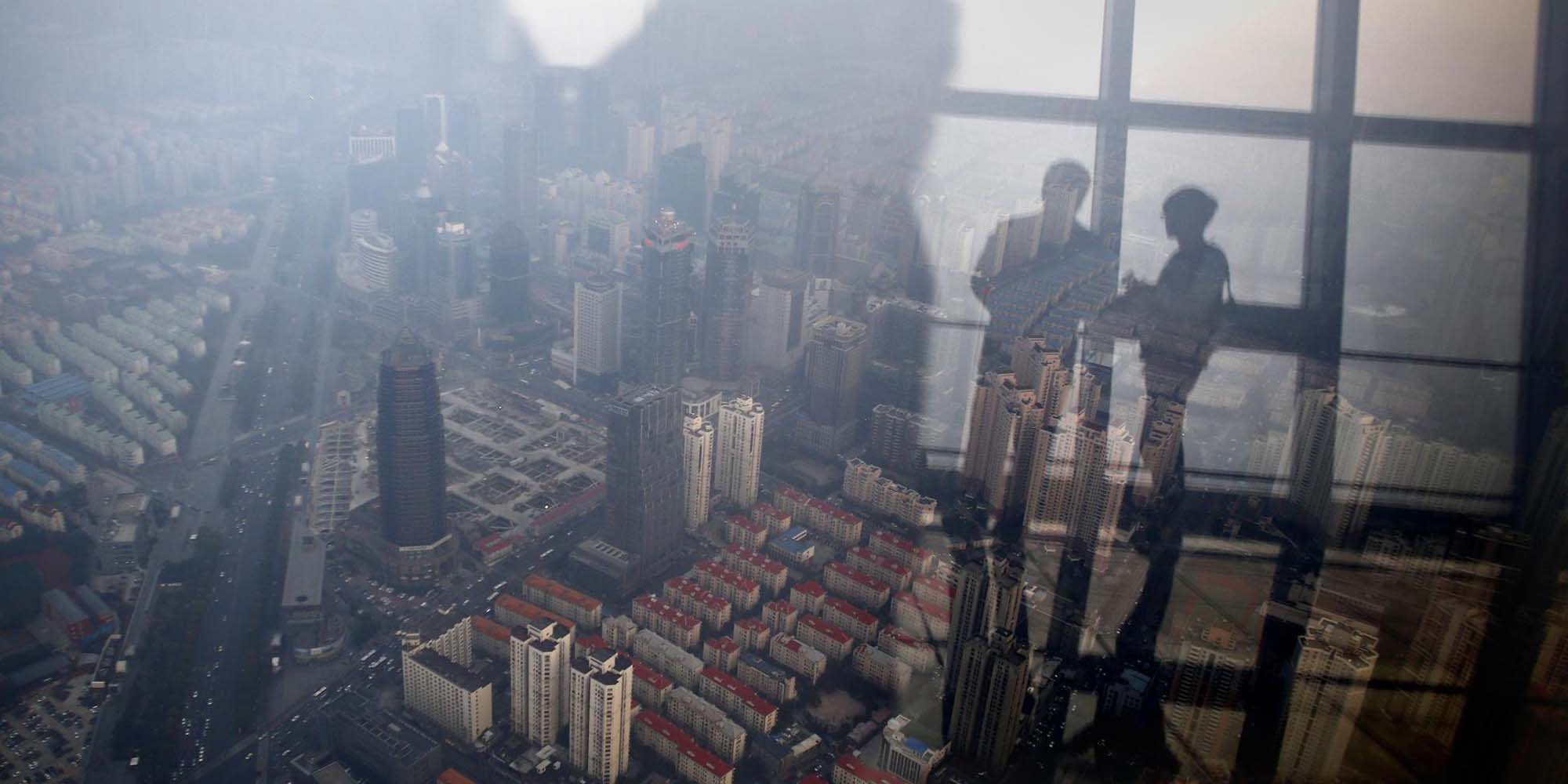 FEATURES
Property Boom Turns Country Boy Into Paper Millionaire
For a young technician from China's heartland, Shanghai home spells security and fortune.
In a McDonald's in Shanghai on a recent Wednesday, 28-year-old IT developer Nie Yunfei chews a mouthful of fries as he peers at a real estate app. Since he last checked two months previously, his properties have increased in value by 400,000 yuan (around $60,000).
"Especially in the first month after buying, I didn't even feel comfortable checking the properties' values in real time," says Nie. "I was so scared that the price would go down."
His anxiety was misplaced. Today, Nie's two apartments are worth 11 million yuan, making him a multimillionaire — at least on paper.
Nie belongs to a group of young Chinese who have become incredibly rich in only a couple of years, through means not related to professional careers or substantial inheritances. Many of the new-money generation are driven by fears of an uncertain economic future. Some, like Nie, are only-children living far from their hometowns.
Raised by working parents in a landlocked city in central China's Henan province, Nie spent much of his time with his grandparents.
His grandma preferred his younger cousin, and one of Nie's most vivid early memories is of being told to give up a hard-boiled egg to the cousin — because there was only one at the family's table. "I felt I was not loved," Nie recalls.
Now, with two properties in Shanghai whose value has appreciated to more than twice their original price, Nie doesn't have to share much these days. Some friends even call him "Nie qianwan," or "Nie 10 million."
China's central government laid the foundation for the nation's current residential real estate market in 1998 when it privatized the housing sector. Ever since, the Chinese property market has enjoyed a golden era in which "everybody makes money out of property," as Yu Liang, president of major Chinese real estate developer Vanke, put it.
According to the China Quality-Controlled Housing Price Index for the first quarter of 2016 by Tsinghua and Peking universities, housing prices in major Chinese cities went up by 255 percent between the first quarter of 2006 and the same period in 2016. Prices in the wealthiest cities, such as Shanghai, increased by as much as 410 percent.

However, there is a tremendous gap in China's property market between big cities like Beijing, Shanghai, Guangzhou, or Shenzhen, and smaller cities and towns. With dynamic migration and limited supply levels, wealthy cities see the most robust demand. Even as fears of the real estate bubble bursting are increasingly on the minds of many Chinese, major metropolitan areas are regarded as safer for potential buyers, since housing supply is tight.
For Nie, property presented the perfect solution to build a greater sense of security: Prices in Shanghai were on the rise. His mother could move in after retirement. And best of all, he would finally be able to call the city "home."
Back in 2012, Nie had everything but property market expertise. Two years out of university, he already made a decent annual income of 150,000 yuan, while the average salary for a worker in China's private sector was 28,752 yuan, according to official statistics. But his financial fears still kept him awake at night.
After a monthlong search, Nie's real estate agent, Xiao Liu, found Nie an apartment in Pudong. It was an hour and a half from work by metro. Nie bought the place for 1.4 million yuan, with a down payment of 700,000 yuan.
As is common in China, Nie's mother helped him out with the payment. Parents like Nie's lived through the planned-economy era and are great savers. Even today, China's saving ratio is still three times higher than that of the U.S., according to the World Bank.
Nie's mother used to work for a local government agency in Xinye County, Henan province, where Nie was born and raised until the age of 10. In 1996, when people were still allowed to purchase the right to use land, Nie's parents paid 5,000 yuan — half of the household's annual income at the time — for a piece of land in the suburbs on which to build their first family house.
The family used up all their savings on the home. Set among wheat fields, its interior was exquisitely decorated, Nie recalls. The staircase boasted a handrail made of stainless steel, and there was even a landline telephone, whose 2,000 yuan installation fee was four times his mother's monthly income.
Fortunately, it all paid off. In 2002, the family moved 70 kilometers away to Nanyang, Henan province, one of the most populous cities in China. They stayed at a friend's spare place for the first few months. "It was humid and dark; it didn't feel like home," recalls Nie. One year later, his parents were able to sell the big house in their hometown for 250,000 yuan. With the profits from the sale, they bought two small apartments for 100,000 yuan each.
By 2012, when Nie purchased property in Shanghai, the prices of the family's apartments in Nanyang had risen fivefold, and the family sold them for 1.1 million yuan.
For the 2013 Spring Festival, or Chinese New Year, Nie didn't have to make the arduous 16-hour train ride back to his native Henan. Instead, his mother came to stay with him in his Shanghai apartment. Although they could barely fit into his tiny kitchen, Nie and his mother stood there for hours making his favorite pork-celery dumplings. It was a special celebration, Nie says, marking the end of his days as an outsider in Shanghai. "I finally felt like a new Shanghainese," he says.
In 2015, Nie married his longtime girlfriend. They argued about whether to buy a second apartment in Shanghai — Nie's wife, a new graduate, wanted to spend her salary traveling and buying handbags she couldn't afford as a student. But Nie believed that property was more important.
He eventually won the debate, and he now believes that he was proven right: The 90-square-meter apartment they bought in 2015 for 3.5 million yuan has doubled in price. Still, to make the purchase, both Nie's and his wife's families had to sell their spare properties in their hometown, Nanyang, and nearly half of the young couple's income goes directly to the bank to pay off their mortgage.
"At least I don't have to worry every day about how I can make enough money to ever afford a haven in Shanghai," says Nie.
(Header image: Two men are reflected in the window of a building in Shanghai's Pudong New Area, March 18, 2014. Carlos Barria/Reuters)