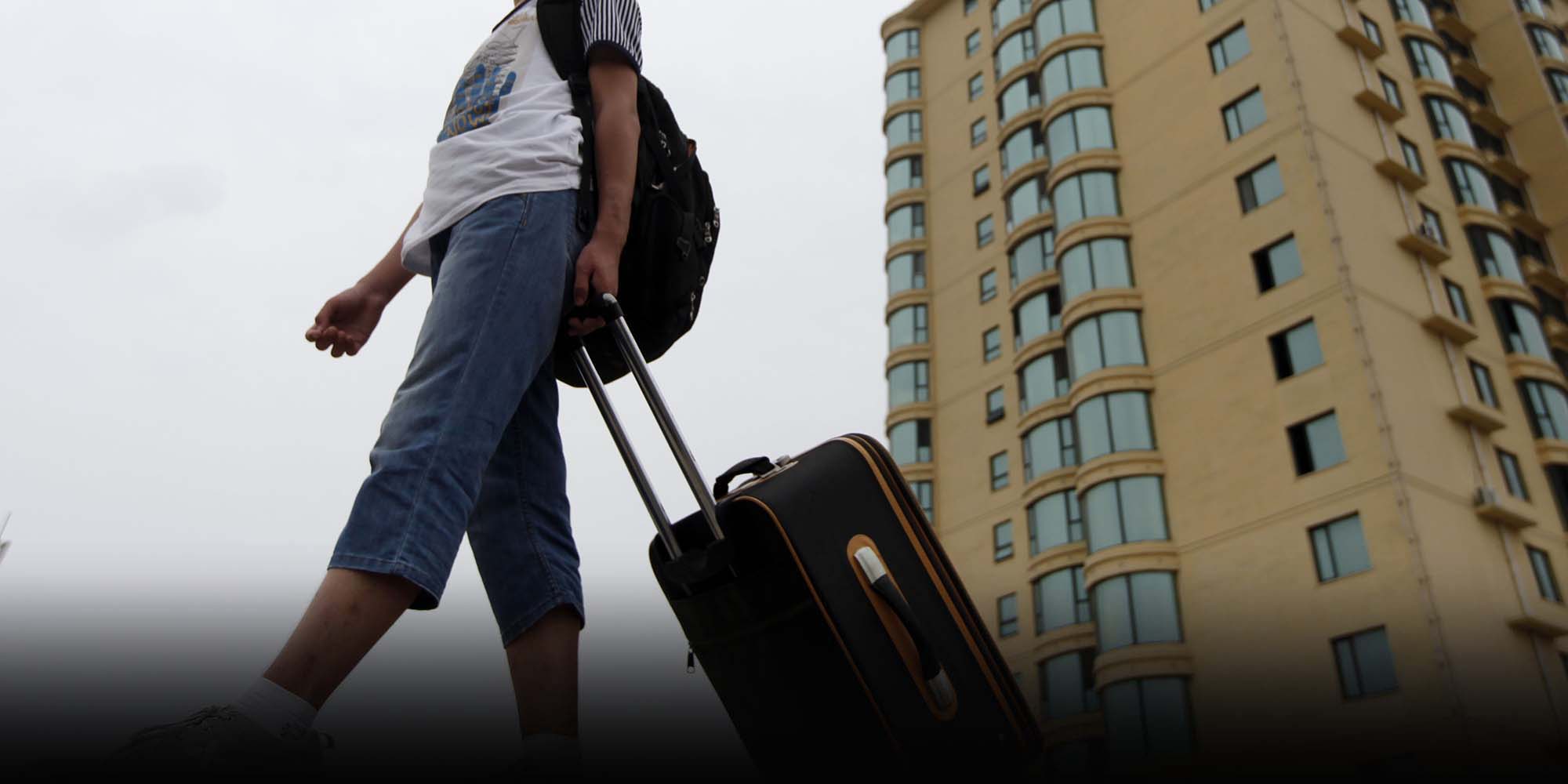 NEWS
Students Fall Victim to Loan Scam That Exploits University Friendships
Predatory internet loan platforms cheat indebted students, reveals state broadcaster.
Online money lenders are going to greater lengths to exploit some of China's most vulnerable consumers: university students.
The latest incident, detailed in a Sunday report by state broadcaster CCTV, reveals how a campus representative for internet lending platforms trapped nearly 80 students in a cycle of debt in Changchun, capital of northeastern China's Jilin province. The scam cheated students out of commission money promised in return for taking out loans, and capitalized on peer trust to reel in more victims.
Due to the limited availability of state loans and the strict rules that accompany them, Chinese university students often turn to online platforms offering quick loans with minimal vetting processes — even if these loans come with high interest rates that can lead to crippling debt.
In March, a university student in central China's Henan province jumped to his death to escape a debt of 600,000 yuan (about $89,000). In June, Sixth Tone reported on female students who were asked to provide nude photos to secure high-interest loans, and were then threatened with the release of the photos if they failed to pay on time.
In the recent case in Changchun, CCTV reported that an online lending platform representative named Shen Jiyang promised substantial commissions to cash-strapped students who agreed to take part in "shuadan," a practice that involves hiring fake customers to buy from online platforms, all to make the businesses seem more popular. Similar university-based scams typically target students through campus representatives who are students themselves, or through ads seeking "sub-agents" who can make quick money by helping to expand the business.
The students Shen hired were tasked with two forms of shuadan: Sometimes, they were asked to apply for loans from online lenders that Shen represented. Other times, they had to make purchases — often expensive electronics like iPhones or laptops — on installment plans from online shopping platforms with which Shen worked. Students would then turn over the loans or purchased items to Shen, who promised to pay back the students' money along with a commission from each deal.
But a student from Jilin Animation Institute identified by CCTV as Li said that three months after he applied for loans of 69,000 yuan online on Shen's instructions, he had yet to see any of the commission money — though Shen did repay the student's debts each month. "When I called him for commission, he asked me to introduce five more students to work for him and promised me 1,000 yuan for each," said Li. When Li refused, Shen promptly disappeared, leaving Li to shoulder the unpaid debt from his transactions that month.
After being hounded by debt collectors, Li finally discovered that he wasn't the only victim of the scam, which involved around 80 students from seven local universities and a collective debt of about 2 million yuan.
Another student identified in the CCTV report as Han said that the scam was so successful because it exploited university students' willingness to trust their peers. Han said that he began working for Shen on the recommendation of a female senior schoolmate, adding that most of the student victims didn't suspect fraud because they believed their classmates would never cheat them.
Left with enormous debt from the scheme, some students turned to their parents for help. A student identified by CCTV as Liu, who attends Changchun University of Science and Technology, said that his parents had to leave their hometown to seek additional work opportunities to repay his loan of 140,000 yuan.
Despite the growing number of documented scams, regulating these enterprises has proven difficult. The Chinese government released new rules earlier this year to monitor peer-to-peer lending platforms and encourage other means of financial support for university students, but exploitative student loan schemes continue to slip through the cracks.
Ding Zhaoyong, associate professor at Jilin University's School of Economics, called for stricter measures to verify the legality of online lending platforms. "We should be clear as to what kind of platforms should be encouraged or limited," Ding said in the CCTV report, "and under what circumstances authorities should intervene to defend justice."
With contributions from Jessica Levine.
(Header image: A student returns to college in Tangyin County, in central China's Henan province, after summer vacation, Aug. 30, 2014. Chang Zhongzheng/VCG)