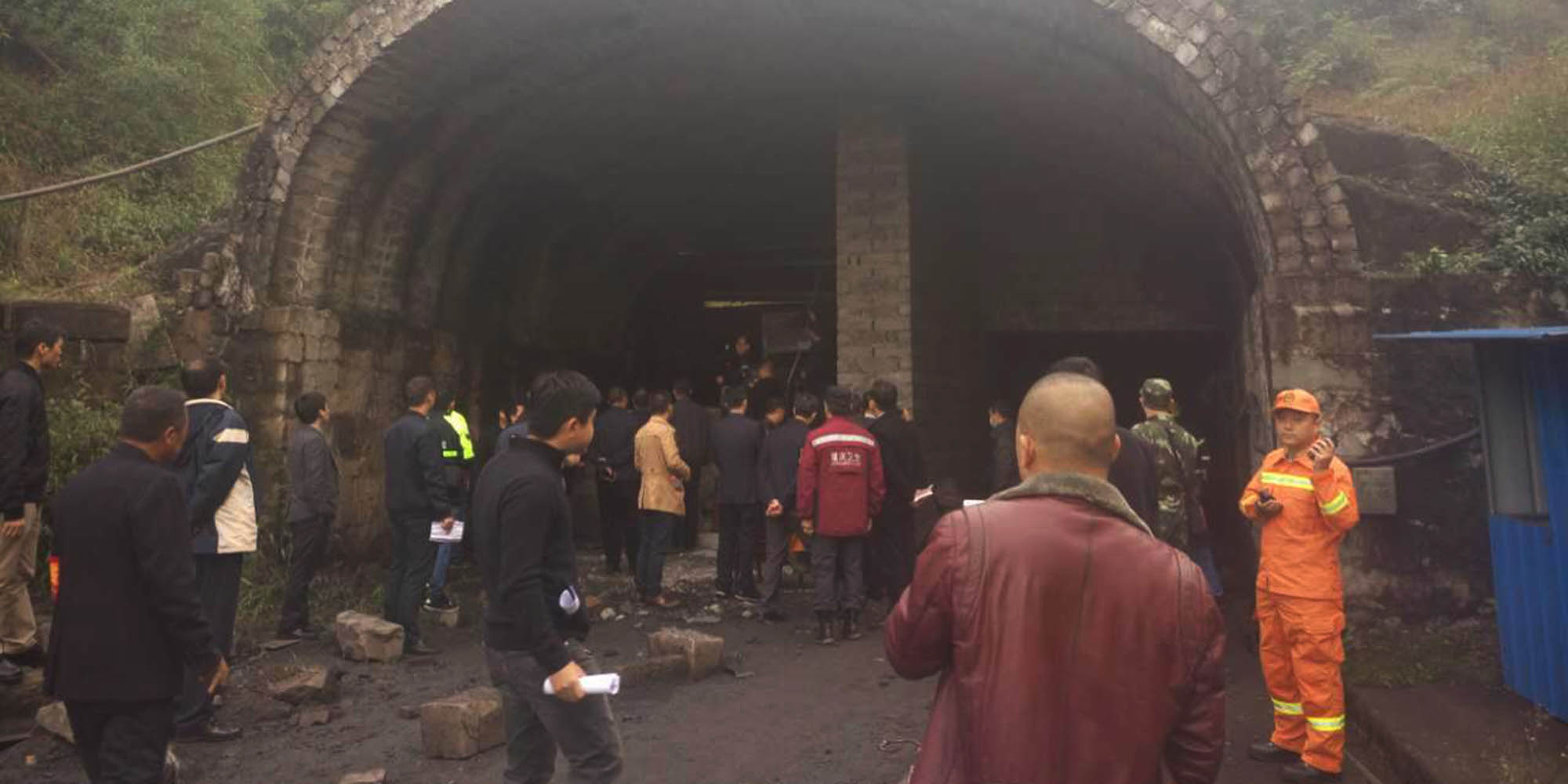 NEWS
More Than a Dozen Killed in Chongqing Mine Blast
Gas explosion occured while 35 miners were underground.
Thirteen miners have been confirmed dead following a gas explosion at around 11:30 a.m. Monday in Chongqing, a municipality in southwestern China. Another 20 miners remain missing, state news agency Xinhua reported Tuesday.
An earlier report on Monday said the bodies of 15 miners had been found.
Altogether, 35 miners were at work at the coal mine, located in a rural area outside the city, but two managed to escape after the explosion. Rescue work is underway.
Gui Laibao, deputy chief of the State Administration of Coal Mine Safety, said the mine had been operating in illegal and unsafe ways, China National Radio reported Tuesday. Mining went beyond the depth allowed, and the underground facilities, which lacked adequate ventilation, were not properly equipped to handle safety risks.
According to the Chongqing Coal Mine Safety Supervision Bureau, the mine was fully licensed with an annual production capacity of 60,000 tons. The bureau has ordered all mines in the city to stop operations and conduct safety inspections.
Last month, a gas explosion in a coal mine in northwest China's Ningxia Hui Autonomous Region claimed the lives of 20 miners. A preliminary investigation indicated that the accident was caused by illegal mining activities.
(Header image: People gather at the entrance to the Chongqing mine after an explosion occured earlier in the day, Oct. 31, 2016. @yangshixinwen from Weibo)