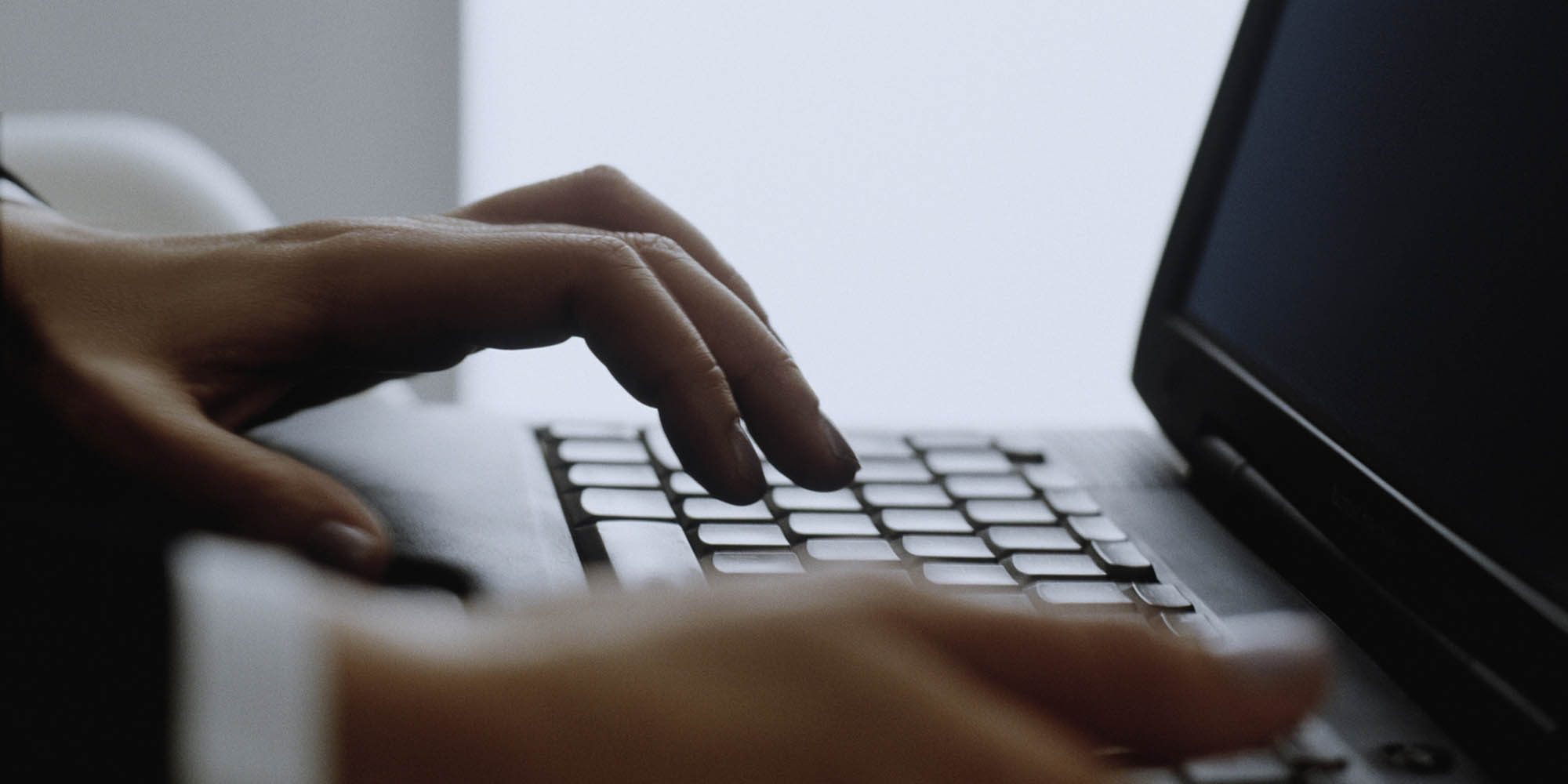 FEATURES
Tech Startup Revolts Against Rampant Online Plagiarism
Young graduate creates company to enshrine copyright ownership, connect content creators, and challenge plagiarists in court.
When Tang Ling found out that one of his latest articles had been plagiarized by yet another online outlet, it was the last straw.
As an undergraduate, Tang ran two so-called WeMedia publications about campus life. But to his frustration, the 21-year-old found that neither the people managing the offending outlet nor the platform they were publishing on — messaging app WeChat — were very cooperative. The latter asked for a proof of copyright, which he didn't have.
"No one thought it was a big deal," said Tang. The English major decided to take up law as a second academic concentration. He read up on copyright regulations and soon discovered the systems in place to protect copyrights in China were inadequate and behind the times — registration was cumbersome, and enforcement was practically non-existent.
So Tang founded his own copyright protection company in March, received 1 million yuan ($148,000) in funding in April, and went online in August. He called his company Zhigui — Chinese for "precious paper," and a reference to an old saying used to describe a popular work of writing. So far, Tang has hired 16 full-time staff.
Zhigui files for official copyright protection on behalf of its customers. In the future, Tang hopes to expand his company's services beyond copyright registration to legal representation, so his team can take cases of copyright infringement to court. To this end, he has already hired a team of external lawyers.
"Soon, our lawyers will help one of our users sue Tencent in a copyright infringement case," Tang said, referring to WeChat's parent company.
Copyright registration in China can be expensive and inefficient. According to Tang, an official certificate from the copyright bureau in Shaanxi, the province in northwestern China where Tang attends university, costs 400 yuan and requires the applicant to show up in person. The bureau did not respond to Sixth Tone's request for comment.
Ma Zhiguo, director of the intellectual property study center at Xian Jiaotong University, told Sixth Tone that the Chinese government enacted a solid set of laws in the wake of its admission into the World Trade Organization in 2001. The problem, Ma said, is not the laws, but their weak enforcement. "There are only four staff members in the enforcement department of Shaanxi province's Intellectual Property Office," he said. "They deal with thousands of copyright cases from the whole province."
Government officials don't have much incentive to protect copyrights either, Ma said. "If you occasionally read in the news that a province or city has made great strides in dealing with copyright infringement cases, it must be a campaign in response to a higher authority's call for copyright protection," he said. "But after the short-term campaign is over, everything inevitably goes back to the way it was before."
With enforcement lacking, many authors run into the same problems Tang encountered with his first two companies: Everyone copies content, and there are few avenues for recourse. Zhao Jun, a judge who writes in his spare time, told Sixth Tone that almost every article he publishes on his public WeChat account is copied by others, and that the plagiarizing accounts sometimes even put their own names on his stories.
Self-publishing platforms like WeChat's public accounts, a kind of blogging service, offer many budding authors a platform on which to share their work. But the flip side is rampant plagiarism. According to its own white book on intellectual property protection, WeChat received some 13,000 complaints relating to copyright in 2015.
"Copyright protection in cyberspace is very difficult," Zhao said. "There is too much content, and there are too many ways to plagiarize other people's work." He added that even though his works had been copied many times, he has never considered litigation because it would be too costly.
A spokeswoman for WeChat told Sixth Tone that the company strives to respect and protect those who publish on its platform. In addition to a system that allows people to file infringement complaints, WeChat at the start of the year launched a function that automatically detects republished material, she added.
The prevalence of plagiarism has also spurred WeChat to take action by partnering with a copyright protection startup, Rightknights, which can be hired by copyright owners to look out for cases of infringement. Once found, Rightknights will ask for a retraction, compensation, or — in cases of refusal to cooperate — deletion of the offending account. Regardless of the course of action, though, the intellectual property crusaders can do little more than ask.
William Bao Bean, a partner at venture capital fund SOSV and the managing director of Chinaccelerator, told Sixth Tone that WeChat had no choice but to roll out a filter that analyzes whether content is original or copied. "WeChat needed to do this," he said. "Otherwise, no one would write on WeChat anymore."
Tang Ling's own experiences with WeChat-based plagiarism inspired him to set up a copyright protection service of his own. He convinced the Shaanxi Copyright Bureau to authorize Zhigui to register for a copyright. "The government agreed, as they also welcome efficiency-improving measures," he said.
Zhigui offers free copyright registration, and users can upload the necessary documents from anywhere through the company's website. Authors need to wait about two weeks to receive their copyright certificates from the government. "We're only simplifying the application process, but it makes a big difference," Tang said.
Cheng Jiao, a 22-year-old playwright from northeastern China's Liaoning province, told Sixth Tone that Zhigui's free service encouraged her to register more of her works for copyright protection. A year ago, she had to pay 3,700 yuan to register a novel with the National Copyright Administration.
So far, Zhigui has attracted some 650 authors who, by Tang's count, had registered more than 8,600 works as of October — mostly writing, photos, and video. For the company to make money, this number has to grow. Tang said what sets his company apart from the competition is that his rivals just focus on copyright protection, while Zhigui offers more. "Authors have two levels of need," said Tang. "Copyright protection is only the first. What they want next is to realize the commercial value of their works."
In Tang's business model, both registered authors and Zhigui itself will benefit from the company's large database. He compares the business model to that of Alibaba, China's largest e-commerce company. "With its huge stock of customer data collected from its online shopping websites, Alibaba is able to extend its business to individual financial services," said Tang. "We are following the same logic."
Zhigui's approach is to mine its database for works that are likely to appeal to publishers and producers. Chinese consumers seem to have an insatiable appetite for movies and TV shows based on previously published works — known in the industry as "IP productions" — and as a middleman, Zhigui can strike up lucrative commissions. So far, the company has been involved in one such work, a virtual reality (VR) video called "Release the Ghost," which debuted online on Thursday.
An explicit focus on VR is another of Zhigui's strategies to attract customers. It's among the first companies to offer copyright registration for VR, a technology many Chinese movie companies are betting big on in the hope that being first to the market will enable them to out-compete Hollywood's astronomical budgets.
"VR is still in an early stage, but it has huge commercial potential for the future, so being an early market entrant will give us a louder voice when the market matures," Tang said, adding that Zhigui's database for now contains just 21 VR works.
Dang Yijun, owner of filmmaking company Jiuyou Digital Cinema, was one of Zhigui's first VR customers. He told Sixth Tone he had registered the studio's first video with Zhigui in August. "VR products will account for 80 percent of my company's business in the future," said Dang. "We plan to make 52 VR videos next year, so we have a strong need for copyright protection."
Tang also envisions other big data revenue streams for Zhigui. "When the database gets bigger, we will develop algorithms for in-depth analysis of the works," he said. "For example, if a company wants to develop a VR video game, we will be able to offer market consulting and analysis, as we will have sufficient data from the VR products registered in our system."
The company's latest development is an upcoming move to using so-called blockchain technology to track copyrights. A blockchain is a kind of digital ledger that allows copyrighted material to be recorded and traced, regardless of alterations or changes. The same technology underlies the digital currency bitcoin. Adopting blockchains would allow Zhigui to forego the need to register with the government and instead adopt this new, potentially global standard.
Intellectual property expert Ma calls Zhigui's marriage of commercial interests with copyright protection creative. "But as a new company with so many creative ideas and technologies," Ma said, "the biggest challenge facing Zhigui is whether it can build a good operating mechanism to ensure future success."
Additional reporting by Sarah O'Meara and Kevin Schoenmakers.
This article has been updated with clarifications.
(Header image: Jupiterimage/VCG)