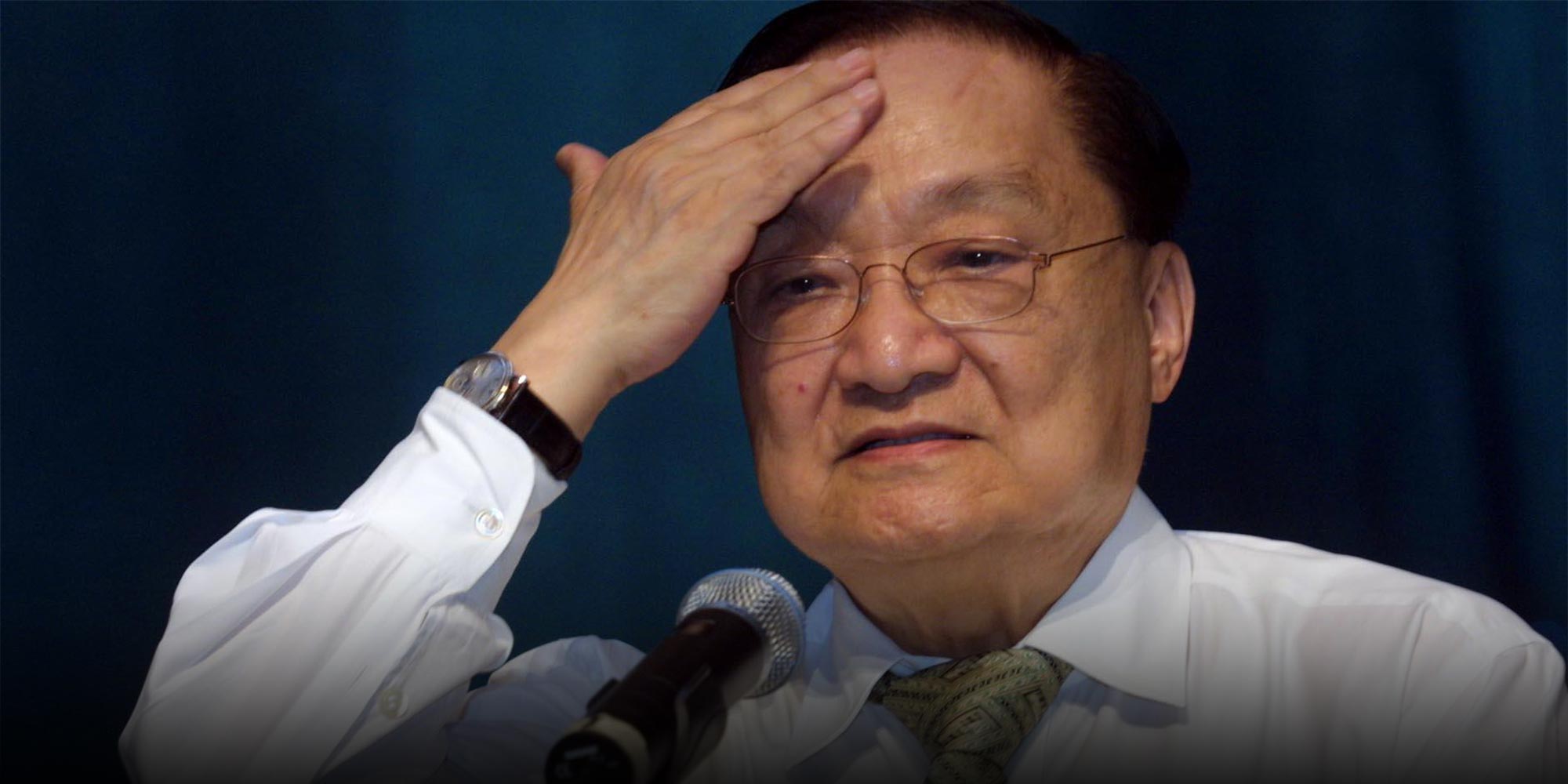 NEWS
Veteran Writer Rejects Homage, Brings Lawsuit Instead
Borrowed character names land online author in 5 million yuan copyright battle.
One of China's most beloved martial arts authors is taking one of its richest to court over the allegedly unsanctioned use of characters from his work, the Beijing Daily reported Tuesday.
Celebrated for his ancient tales of chivalry and heroism, Zha Liangyong — known almost exclusively by his pen name, Jin Yong — has taken issue with online novelist Yang Zhi's use of some of Zha's protagonists' names in his 2001 online novel "Ci Jian de Shaonian," or "There They Were," in English. Zha has demanded that Yang — known to most by his pen name, Jiangnan — and his three associated publishers pay 5 million yuan (around $740,000) in compensation and cease all production and distribution of the offending work.
Details released earlier this month by the Guangzhou Tianhe District People's Court in southern China's Guangdong province show that 92-year-old Zha has also ordered Yang, 39, to post public apologies in the China Youth Daily newspaper and online news portal Sina News, and to compensate him with an additional 200,000 yuan to cover "the reasonable costs incurred during the protection of [his] rights." The hearing is scheduled for Feb. 16, 2017.
The clash is being widely reported as a case of the "same-name novel," or tongming xiaoshuo, a popular genre of online literature akin to fan fiction, in which writers reimagine or develop storylines based on characters and plots from existing works.
But in Zha v. Yang, aside from the names, the characters in question bear no resemblance to their original incarnations, nor do the era or location in which the story is set. "There They Were" tells the story of a group of university students coming to grips with adulthood, a far cry from the violent crusades of Zha's protagonists.
In a statement posted to his Weibo microblog on Sunday, Yang said that as one of Zha's most loyal readers, he had chosen the names "mainly for the fun of it." He also said, "All I wanted to do was tell the campus stories of me and those around me. I had no intention to violate any rights."
Zha has a history of pursuing legal avenues in response to perceived violations of his intellectual property rights. There is no indication of why he has decided to take legal action against Yang only now, when the digital version of "There They Were" was first published online 16 years ago. According to figures on China's foremost book review site Douban, the five non-digital editions of the book published since 2001 have sold a combined 1.1 million copies.
In a speech he gave at a literature contest organized by Sina in 2005 — when Yang's work continued to enjoy a large online readership — Zha stated that it was "unacceptable for web users to develop their own novels using his characters," asserting that film companies in Hong Kong would pay him 10,000 yuan for every character used in a movie production. In the same speech, Zha said, "If you're a child, I'll leave you alone. If I were to really deal with you, you'd be found guilty."
The legal challenge has drawn attention to the gray area surrounding "same-name novels." In China, there are a whole host of media industries, from computer games and pop songs to movies and comics, that rely on the recycling of previous cultural works. Collectively, such works are grouped under the "IP" genre, a nod to the phenomenon's intimate relationship with intellectual property.
IP has become a veritable industry in itself, where the rights to use characters or other elements integral to a work can be bought and sold. For some, however, the line is less clear when it comes to works like "There They Were." If the characters bear little resemblance to their original incarnation, then one should refrain from taking aggressive legal action, believes Zhou Yun, editor-in-chief of Alibaba-backed publishing platform Ali Wenxue. "But if you pander to audiences and flip the relationships around, like making the good guys bad and the bad guys good," he told the Beijing Daily, "then that constitutes a violation of rights."
For others, it is simply a matter of money. Once you make revenue on the back of someone else's idea, online novelist Qin Lu told the Beijing Daily, you are violating someone's rights. Yang has acknowledged the revenue that "There They Were" has brought him, and while he has stopped short of stating that he will accede to Zha's demands, he has said he takes full responsibility for the hardships that the episode has created for the 92-year-old.
"I have very complex emotions about the fact that my first encounter with an author I love will be in a legal capacity," he wrote in his Weibo statement. "No matter what the outcome of these legal proceedings is, I am truly, truly sorry for the rashness and intrusiveness of my 22-year-old self."
With contributions from Yin Yijun.
(Header image: Jin Yong at a lecture in Hangzhou, Zhejiang province, July 25, 2003. Wu Xinyan/VCG)