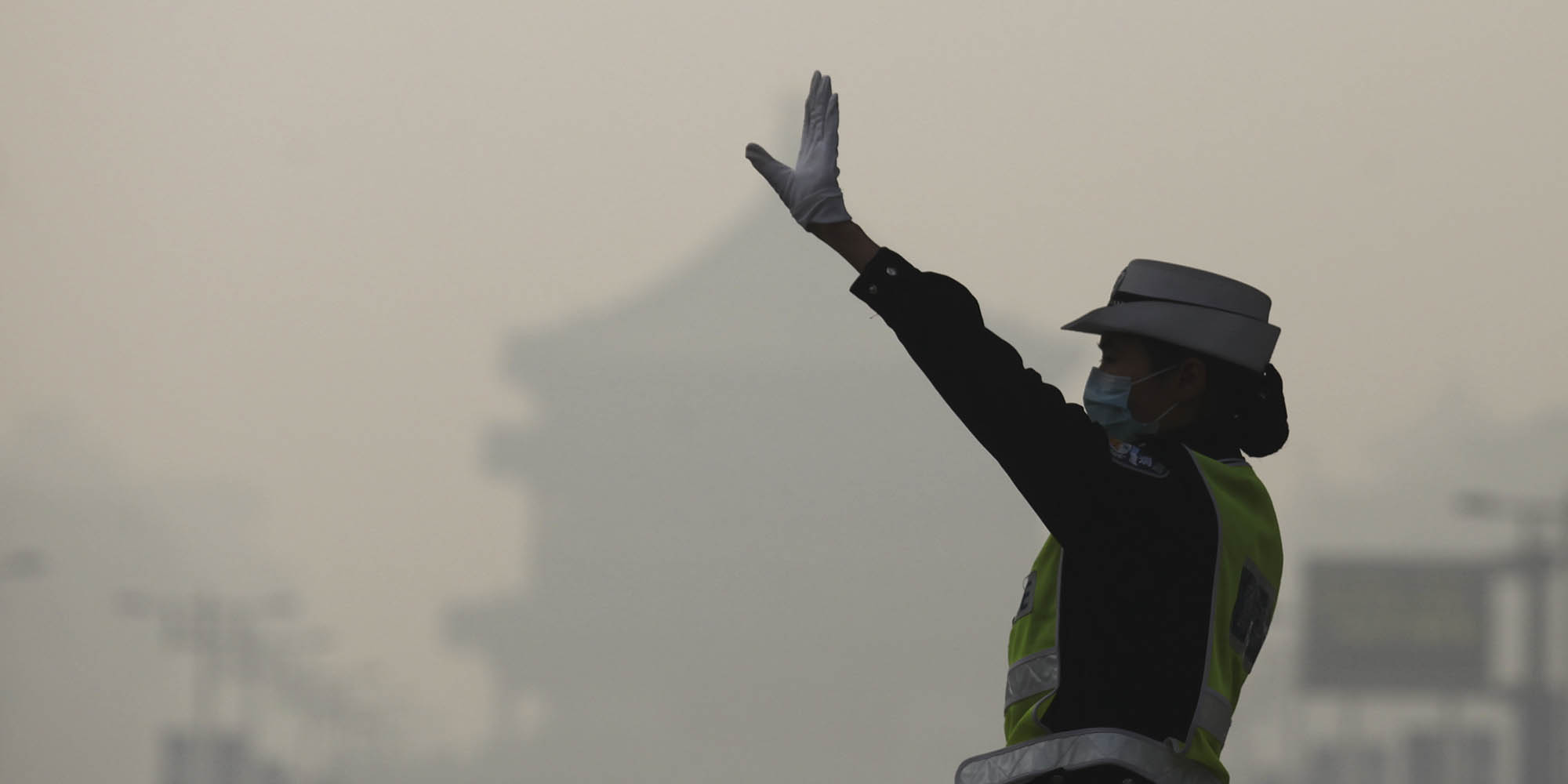 NEWS
Xian Air Quality Station Accused of Tampering With Sensors
Officials detained for questioning after pollutant data led national oversight body to suspect foul play.
China's government officials highly value data that suggests their cities have good air quality, but sometimes a desire to see positive numbers comes with a catch. According to local newspaper Chinese Business View, officials at an air quality monitoring station in Xian's Changan District have been accused of tampering with particulate matter sensors by covering them in cotton.
Citing a source familiar with the situation who agreed to speak on condition of anonymity, the Xian-based paper said that when the Changan branch of the municipal Environmental Protection Bureau moved its monitoring station to the rooftop of a building at Xian University of Posts and Telecommunications in February of this year, the station manager, identified only by his surname, Li, kept a key to the building, as well as a record of computer passwords.
A staff member later snuck into the building and blocked the sampling device with cotton wool, resulting in abnormally low pollutant readings. When the central monitoring authorities noticed the anomaly, they sent an inspector to check — but prior to the inspector's arrival, closed-circuit security videos at the Changan District station were erased.
As a result, the station manager Li, his deputy, and the environmental bureau's Changan branch director have all been detained by police, pending further investigation.
State news outlet China Daily corroborated this information after speaking to police sources, adding that Li had in fact copied the key without authorization.
Sixth Tone's calls to the Xian Municipal Environmental Protection Bureau went unanswered, and a woman who answered the phone at the bureau's Changan branch said she was new on the job, could not comment, and would not give her name or contact information for her manager.
Air quality is a major concern in China's big cities. Just last April, China tightened nationwide air quality goals by adopting the Air Pollution Prevention Control Action Plan. As a result, local authorities often find themselves under intense pressure from national regulating bodies to adhere to strict standards. If the numbers generated in their city or county don't fall within the designated ranges, this can mean loss of funding or even loss of jobs.
In June 2015, China's Ministry of Environmental Protection reported seven cases of falsified air quality data.
In a statement to Sixth Tone, Greenpeace East Asia called the bogus air quality readings "shocking and concerning." "Reliable data is the very starting point of China's war on pollution," said Greenpeace climate and energy campaigner Dong Liansai, referring to a March 2014 declaration by Premier Li Keqiang.
The statement stressed that NASA satellite imagery and independent analysis by Greenpeace East Asia indicate a trend of overall improvement in China's air quality in the last two years, and that the Xian scandal should not overshadow the country's achievements in addressing a serious global problem.
"Today's news should serve as a warning to officials around the country that the central government is serious about punishing environmental abuses," said Dong.
Additional reporting by Li You.
(Header image: A police officer conducts traffic in heavy smog in Xian, Shaanxi province, Oct. 28, 2016. Huang Lijian/VCG)