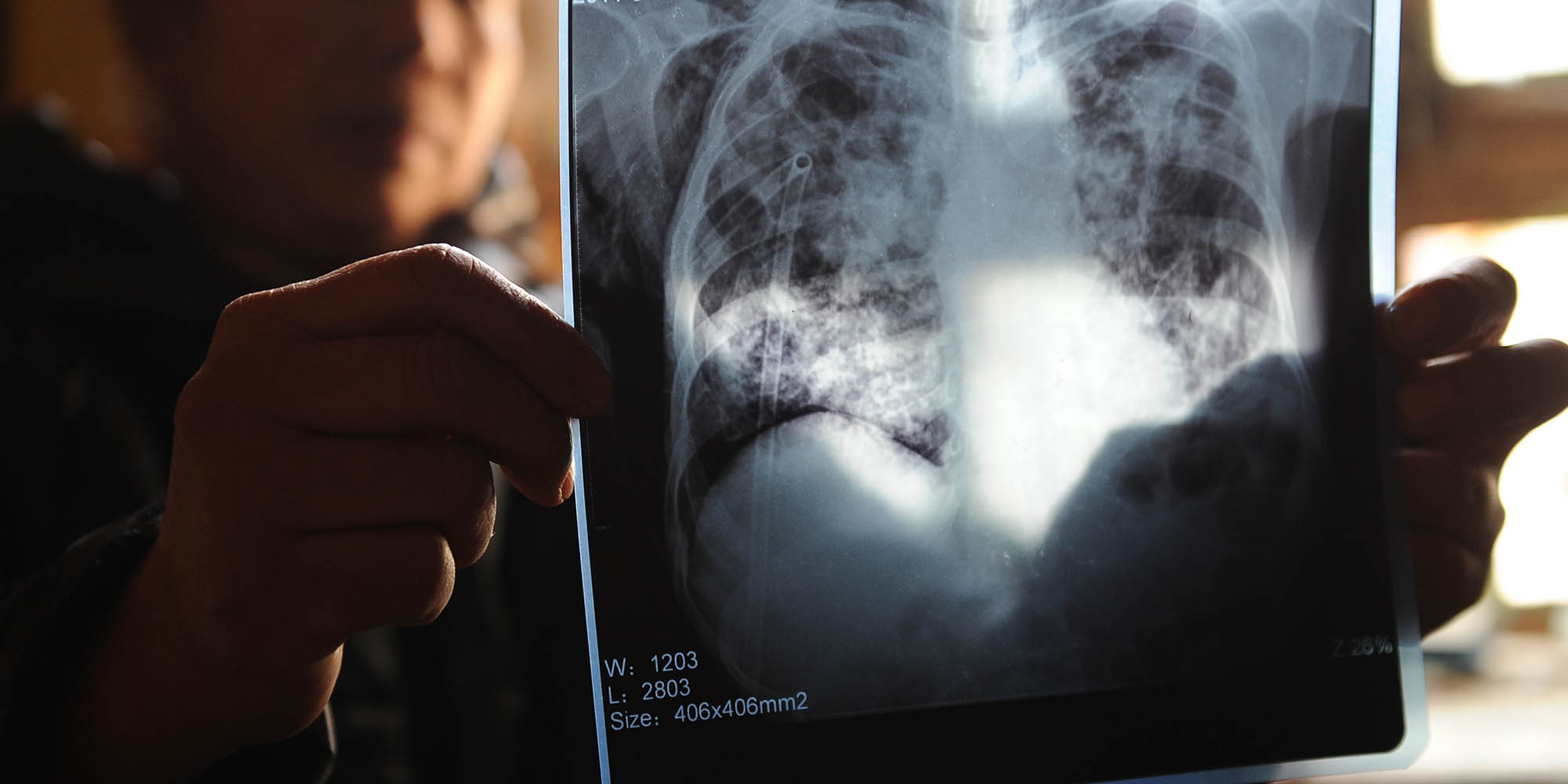 NEWS
Black Lung Miners Demand Compensation, Get Detention
Sichuan authorities repeatedly use extralegal administrative detention to quash protests for workers' compensation.
An ongoing campaign for workers' compensation saw three more people taken into administrative detention on Wednesday, just hours after two of their comrades had been released.
On Oct. 9, two former miners, Luo Ronggui and Amu Ziha, were taken into custody at Ganluo County Detention Center for ringleading a planned trip to Beijing to petition higher authorities because the local government has rejected their claims for workers' compensation. When they were released 10 days later, their relatives and supporters came to pick them up and protest their treatment, but three of them ended up in detention themselves.
Both Luo and Amu suffer from pneumoconiosis, a lung disease caused by inhalation of dust or particulate matter that is colloquially known as "black lung" because of its prevalence among coal miners. Pneumoconiosis accounted for nearly 90 percent of all occupational disease cases reported in China last year, according to state media outlet Xinhua, and the number of new cases is rising despite advances in prevention and control.
Ganluo County, part of Liangshan Yi Autonomous Prefecture in China's southwestern province of Sichuan, is the epicenter of a decade-long dispute between pneumoconiosis-affected miners and local authorities.
Though the miners have received some government aid and full coverage of medical expenses since 2012, they want their claims processed as compensation for work-related illness, which would entitle them to a portion of their former wages. But the mines they worked in were closed and auctioned off in 2003, and at the time, few miners were aware of the disease.
Local officials have told the workers that they can't claim compensation because there is no employer to pay, but the former miners say the government should bear responsibility because it profited from the sale of the mines.
Song, a woman from the Ganluo County propaganda department who declined to state her given name, told Sixth Tone that the issue was a "long-term problem" but said that the government had many policies to assist pneumoconiosis patients. She referred Sixth Tone to the county social security department for more detailed information. A department employee who refused to give their name said the social security department was addressing the issue "according to the law," and referred Sixth Tone back to the propaganda department. A phone call to the detention center was ended abruptly.
"At first, I didn't feel a thing except the occasional cough," former miner Luo told Sixth Tone on Friday. The illness got progressively worse for the 48-year-old, who worked in the mines as a blaster from 1989 to 2001, until it rendered him unable to work. His family now lives off the income his wife makes selling corn and other foods in curbside stalls.
Over the last few years, miners from Ganluo and neighboring counties have put pressure on the counties and Sichuan provincial government to recognize their claims. A 2013 petition by one worker and advocate, He Bing, received more than 800 signatures, while street protests in the province's capital of Chengdu saw more than 100 workers gather. The growing momentum of the workers' campaign has the authorities worried, and protest actions have been suppressed several times this year with administrative detention — an extralegal power that allows police to detain people for up to 15 days.
Advocate and former miner He told Sixth Tone that when the mines shut down in 2003, miners didn't receive any redundancy payments and they had never received health check-ups. "[The government] should pay the price for the remaining problems of workers who used to work in the mines," said He. "Whoever got the money should be responsible."
Though 39-year-old He estimated that he has spent more than 20,000 yuan ($3,000) campaigning for compensation, he is determined to see an outcome because pneumoconiosis has had a huge impact on his family. The disease killed his brother, and he, his father, and his uncle have all been diagnosed with it. He worked in the mines since 1991, when he was 14, until they closed in 2003.
Luo told Sixth Tone that when he was released on Oct. 19 after 10 days' detention, his condition had deteriorated because he wasn't given his full regime of medication while in custody. "I couldn't walk, but the police officers thought I was faking it," he said. He says they recognized his pain when they tried to carry him, and put him in a chair outside the detention center.
When Luo and Amu's relatives and supporters came to pick them up, Luo says that he asked his wife and daughter to take him to the county government to appeal for medical help, while Amu's relatives and friends wanted to set off firecrackers to bring good fortune in the local Yi cultural tradition.
"Ganluo County People's Government treats human lives like grass," read a placard Luo carried as his wife wheeled him to the county government office on Wednesday. When they reached the office, police rushed out and took 10 people into custody, including Luo's family.
Seven were released but three — Luo's wife, Yuan Mingxiang, as well as Rao Zhongwen, a former miner, and Amu Guka, whose relation to the others is unknown — were given 10 days' detention for buying and lighting firecrackers and writing slogans. Rao Zhongwen had already been detained for 10 days in August for his role in the campaign.
Additional reporting by Yin Yijun and Dong Heng.
(Header image: A family member of a deceased pneumoconiosis patient holds an X-ray up to a light source in Shanyang, Shaanxi province, Jan. 31, 2016. Zhao Xiongtao/VCG)