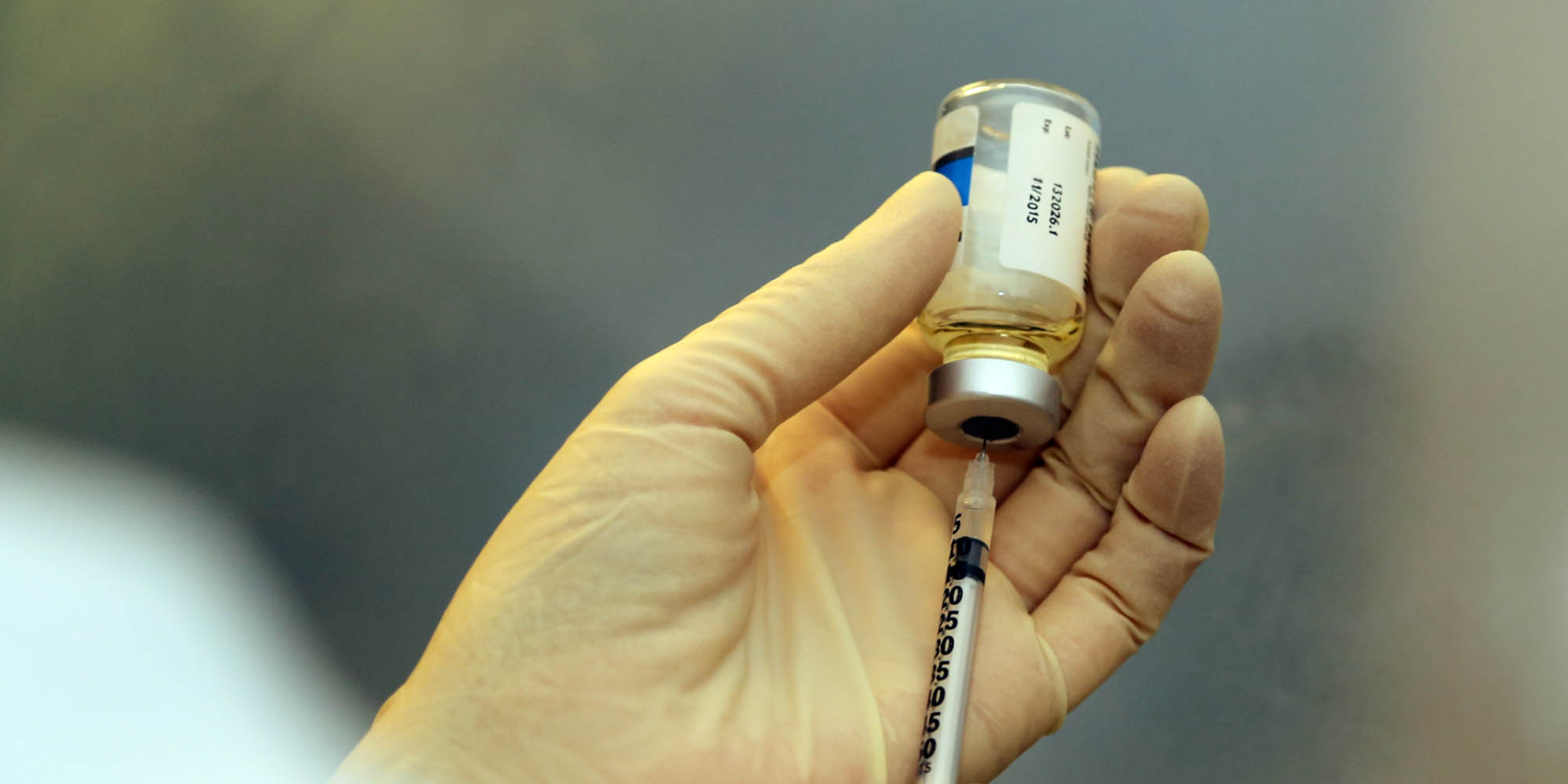 NEWS
Hundreds of Suspects Identified in Illegal Vaccine Case
Nationwide network operated for years and had sold medicine worth $84 million.
Almost 300 suspects have been identified in an ongoing case against an illegal vaccine distribution ring that sold improperly stored medicine around the country, China's public prosecutor said in a news conference Friday.
The Supreme People's Procuratorate spokesman said lawsuits had been brought against 68 people, and that some 100 others were under investigation for abusing their positions in government or state-owned companies, Sixth Tone's sister publication The Paper reported.
All of the people involved in the case are suspected of involvement in a nationwide network of illegal trading whereby vaccines were not adequately refrigerated or were otherwise stored or transported improperly. The network, headquartered in Shandong in eastern China, had been operating since 2011 and had sold vaccines worth 570 million yuan ($84.6 million).
According to the World Health Organization, compromised vaccines can lose their potency and no longer protect against the disease they were meant to prevent.
Authorities first caught wind of the illegal vaccine ring in April 2015 but only told the public about the case in March 2016, when they called on vaccine suppliers and distributors to help track down vaccines still in circulation. The delay sparked outrage at the time, as online commenters wondered why the government hadn't informed the public earlier.
Chinese victims of faulty vaccinations that result in chronic illness or disability often face long bureaucratic battles to pursue their legal rights. The first hearing in the case of a girl who had ended up paralyzed after a vaccination in 2011 took place on Tuesday in Guizhou, southwestern China.
In a story that emerged last month, a woman in northern China described how she was caught up in red tape for four years trying to get compensated for a vaccination that caused a chronic, painful kidney disease.
(Header image: Maureen P Sullivan/Moment Open/VCG)