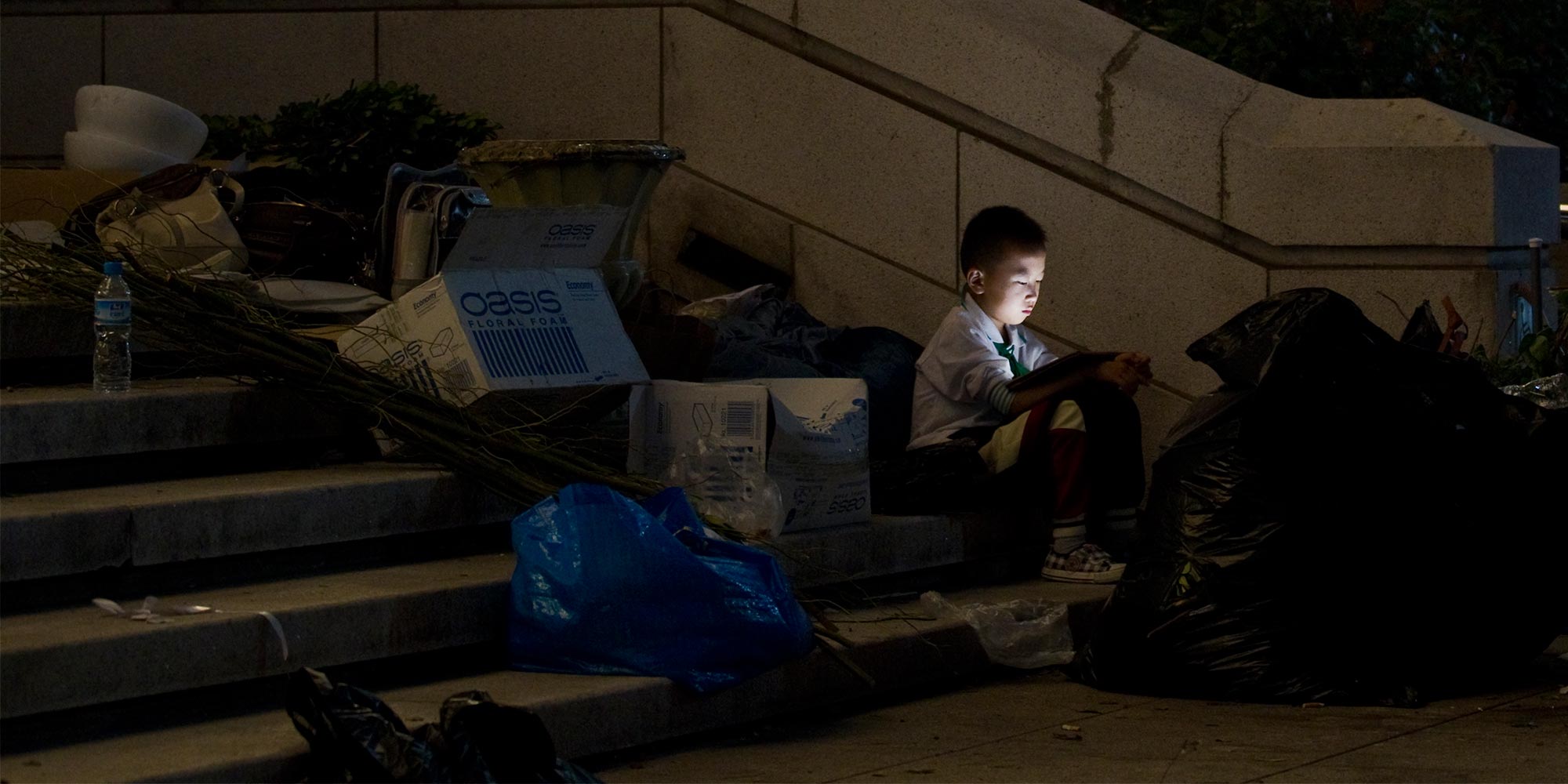 NEWS
Digital Divide: Does the Web Only Benefit China's Urban Rich?
News anchor questions whether the internet improves the lives of rural Chinese.
A prominent news anchor, known for commenting on social issues, has spurred debate over the role internet plays in alleviating poverty in China's heartland.
Bai Yansong, a presenter at state broadcaster China Central Television, posed provocative questions to industry representatives at an e-commerce conference held last week in Sichuan province, southwestern China.
"If the internet only makes big cities bigger and more convenient, has people rushing in and raising housing prices, while people in small towns just play video games, what is its value?" Bai asked.
According to official figures released in August, a little over half of all Chinese, some 700 million people, use the internet. And while the internet's merits are undeniable in some cases — for example, powering an innovative app for rural painters — there are also larger negative implications. For one, a September report by the Chinese Academy of Social Sciences, a state-run think tank, warned of the effects of e-commerce on brick-and-mortar stores.
Bai regularly comments on social issues such as environmental protection, food safety, and scalpers who raise prices at hospitals. His questions about the internet quickly garnered widespread attention on social media, inciting mostly criticism that the assumptions he made were baseless, as well as counterarguments that the internet does actually narrow the divide between rich and poor.
Internet industry insider He Jian published an article under his pen name, "He Cai Tou," defending the web for its convenience and ability to connect and educate people. He wrote that Bai's questions are a prime example of people's fears of new developments.
Liu Ying, an economics professor at Tsinghua University, also disagrees with Bai's assertions. Liu told Sixth Tone that she witnessed the internet changing the lives of people in rural areas. "The internet provides opportunities for people to start businesses with low costs." Taobao villages — rural areas where many people are now engaged in the e-commerce industry — are a good example of that, she said.
But not all reactions to Bai's statements were critical, with some arguing that he raised awareness of the so-called digital divide, or the advantage that people with access to the internet have over those without access.
Gu Hui, a researcher at the Anhui Academy of Social Sciences, told Sixth Tone that in the short term the internet does widen the social gap. The young and well-educated can adapt quickly to the rapid development of technology, Gu argued. "People who are older, of lower socio-economic standing, or employed in traditional industries are disadvantaged," he said.
Li Hao, a research executive at the Beijing Tsinghua Tongheng Urban Planning and Design Institute, told Sixth Tone that although the internet provides access to information, that alone is not enough. Poorer, rural people need to be taught how to use the internet to fully benefit from it, he argued.
"Otherwise, if you just provide the internet, people might become engrossed in online entertainment, such as video games," Li said. "This doesn't have anywhere near the same effect on poverty alleviation as access to information does."
(Header image: A young boy uses a tablet while sitting among refuse in Shanghai, Sept. 25, 2012. Yang Yi/Sixth Tone)