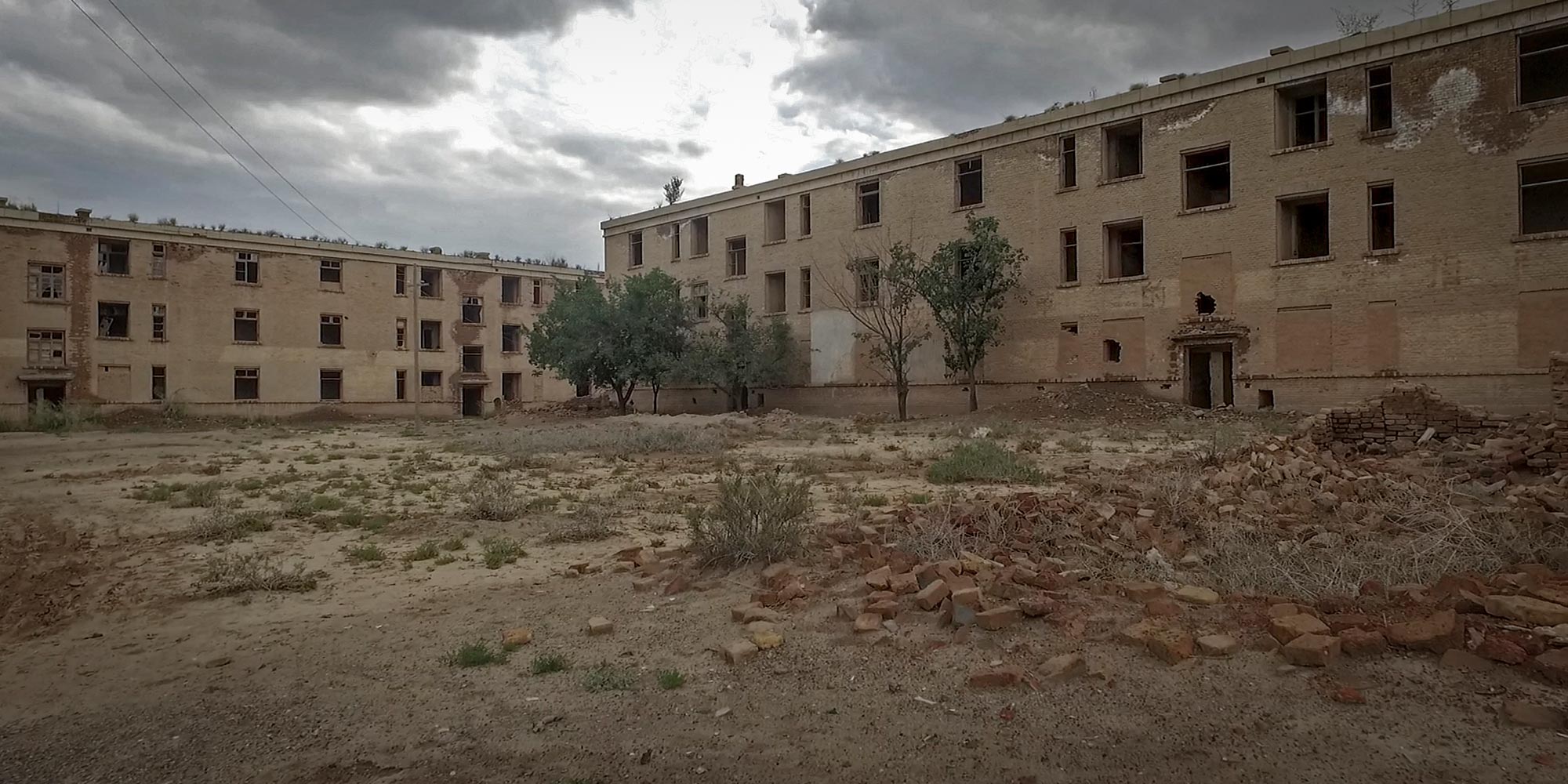 NEWS
404: China's Abandoned Nuclear City
How a remote corner of Gansu province became China's atom bomb base.
In the early '90s, nearly 100,000 people lived in a city that couldn't be found on any map. It had no name, just a code: 404.
404 City is located on the sandy plains of Gansu province in China's northwest, some 100 kilometers to the west of Jiayuguan City. Its name comes from 404 Co. Ltd., a company under the China National Nuclear Corporation. When the city was built in 1958, it served one purpose only: to host a nuclear bomb.
The country's best nuclear scientists and experts were transferred to 404 — China's first nuclear military base — along with mechanics, doctors, and other supporting staff. Six years later, in 1964, China recorded its first successful nuclear bomb detonation in the Gobi Desert in neighboring Xinjiang Uyghur Autonomous Region.
The city has an area of 4 square kilometers, with its own municipal government, police department, television station — even its own courthouse and prison. In fact, 404 is bigger than it looks, with a complete underground defense system in case of nuclear war.
Due to large-scale cave-ins, most people living in 404 were relocated to Jiayuguan in 2006. Now, only some 1,000 residents remain. Countless identical housing blocks stand empty, their doors sealed shut with walls of brick. The city park, once a nucleus of after-work entertainment, is deserted.