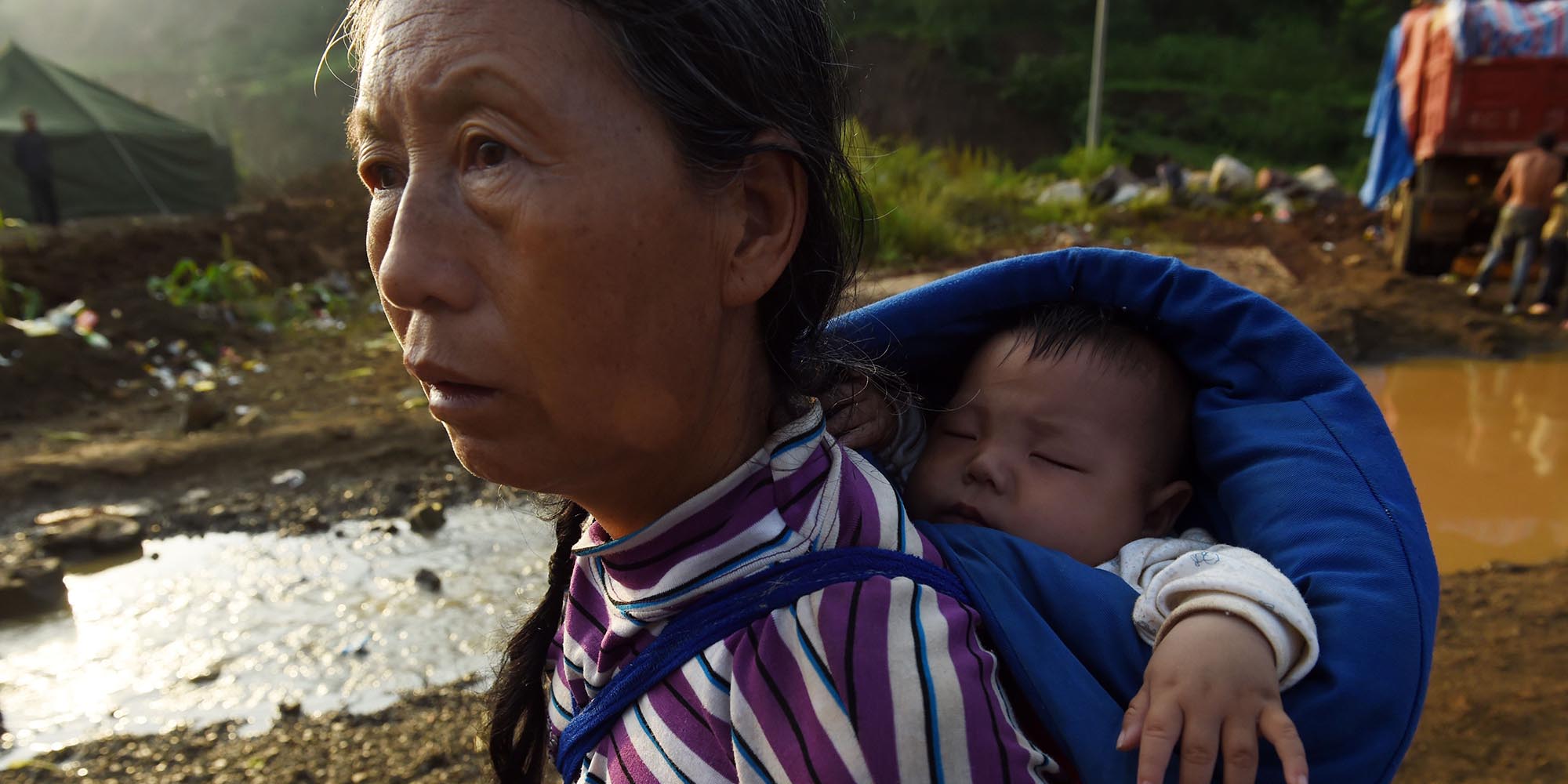 NEWS
$30 Million Sex Testing Network Shut Down, Yet Industry Survives
Zhejiang police put a stop to nationwide blood testing chain that enabled parents to determine sex of unborn children.
Police in eastern China's Zhejiang province have uncovered a network of middlemen who help expecting parents determine the sex of their baby, an illegal practice in China.
A local newspaper reported Friday that the network spanned 30 provinces and operated by sending blood samples to Hong Kong, where sex testing is legal. Chinese parents traditionally favor sons over daughters, which — combined with the country's family planning policies — has led to many parents aborting baby girls.
But despite the scale of the police investigation and the high number of arrests, a simple online search reveals that China's fetal sex testing industry has not been been entirely uprooted. On online forum Baidu Tieba, a section dedicated to fetal sex testing remains active, with users regularly asking for information. The page also displays advertisements for companies that provide the service, such as DiagCor Bioscience Inc. Ltd., a Hong Kong-based company.
When Sixth Tone contacted the advertised number posing as a client, a person who identified herself as a customer service employee for DiagCor Bioscience outlined the various ways blood samples could be sent to their lab. Clients can travel to Hong Kong themselves, have an agent visit them at home anywhere in China, or send samples to Shenzhen by mail after receiving the necessary equipment to draw the blood on their own, the person explained via messaging app QQ.
However, an employee who answered a call to a number found on Diagcor Bioscience's website said she was not in a position to comment and that the person who could comment was unavailable. The company did not reply to an e-mail sent by Sixth Tone.
The customer service representative advised clients not to go to hospitals to have blood samples taken, but rather to choose small clinics or ask friends who are medical professionals for help. When sending a blood sample, she said to package it along with clothing to disguise it as a returned online shopping parcel. The whole procedure costs about 4,000 yuan ($590) and that the accuracy of the company's tests is over 99.4 percent.
The investigation by Zhejiang's police force reportedly involved some 300 people and more than 200 million yuan. Authorities arrested suspects in December 2015 after a nine-month investigation. The article said police had only recently informed the newspaper about the case, but did not elaborate further.
The report said the network was run out of southern tech hub Shenzhen. Local agents would collect blood samples and send them to the city, from where they would be brought to labs across the border in Hong Kong.
China's law on population and family planning that took effect in 2001 banned fetal sex testing for non-medical reasons and outlawed abortions based on the baby's sex. Wang Yunling, associate professor at Shandong University's Department of Medical Ethics, told Sixth Tone that this policy is rooted in the severe gender imbalance in China — especially in rural areas, where a preference for sons is more common.
"There are still cases in which pregnant women choose to have an abortion just because they are bearing a girl," Wang said. "Even worse, some still kill baby girls after they are born."
According to the local newspaper article, police interviewed more than 10 women who had used the network's services. Four women said they had aborted their baby after finding out it was a girl.
(Header image: A woman carries a baby on her back in Longtoushan, Yunnan province, Aug. 3, 2014. Reuters/VCG)