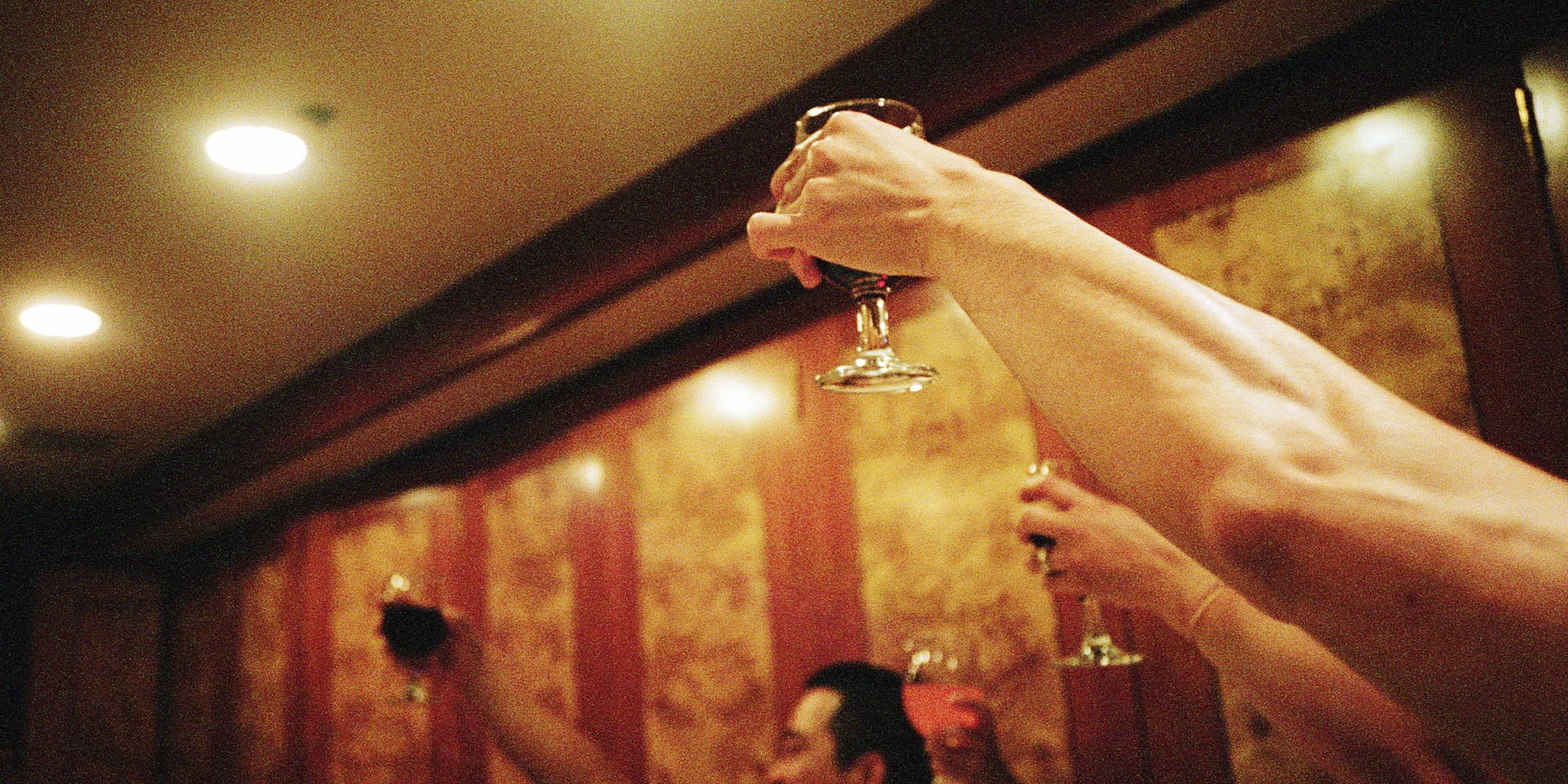 NEWS
Wining-and-Dining Teachers Get Reprieve From Disciplinary Action
Officials ax 'inappropriate' punishment for educators.
Punitive measures against a group of teachers taken to task by a Communist Party disciplinary committee have been dropped after a higher authority quashed claims of impropriety amid pressure from social media.
The trouble began in early September, when 24 schoolteachers from Tunliu County in northern China's Shanxi province held an afternoon feast coinciding with a half-day holiday. The middle school teachers racked up a bill of almost 1,400 yuan (about $208) on food and beverages at a restaurant. Even though the teachers paid for the bill out of their own pockets, that wasn't enough to prevent the wrath of the local discipline body, which slammed the educators for creating a "negative impression" and "going against the central government's desire for employees to show greater restraint during work outings."
Punishment was swiftly doled out: Two of the group's leaders were forced to make public self-criticisms, and the entire group was given a very public reprimand.
Chinese net users responded to the news with disbelief, with some accusing the local discipline committee of overreacting. "It's normal to drink when dining, and the teachers were using their own money while school was not even in session. That's no reason to punish them!" wrote one net user in a Weibo microblog comment.
The case drew the attention of the discipline committee of Changzhi, the city that oversees the county in question. Following a five-day investigation, the city's discipline committee decided to suspend disciplinary action, saying that the original punishments had been "inappropriate."
City officials didn't respond on Monday to Sixth Tone's request for comment.
Still, even the acknowledged mistake managed to raise the ire of some net users, who condemned the apparent randomness of the process. "Both the punishment and its cancelation are at the discipline committee's whim — so arbitrary!" wrote another Weibo user.
But Zhuang Deshui, deputy director of the Center for Anti-Corruption Studies at Peking University, praised the discipline body in Changzhi for the timely manner with which it handled the issue. He said the earlier punishment reflected the expansion of power of discipline committees in general.
Since he assumed power in 2012, Chinese President Xi Jinping has imposed an anticorruption campaign to eliminate graft in both political and administrative spheres. In response to policies set by the central government in Beijing, some discipline bodies and governments at the local level have implemented tougher policies than are otherwise required, including banning alcohol during work hours and restricting officials from hosting wedding receptions. One local official in southwestern Sichuan province was even fined for throwing a birthday party for his 87-year-old mother.
But some cases have raised controversies that discipline bodies are anxious to exert their power or have violated officials' privacy during the course of their investigations. According to Peking University's Zhuang, it's not always easy for discipline staff to discern the boundary between what is public and what is private, and that's why situations like the dining teachers case can arise.
"The central government's policy regarding the corruption crackdown is very general," said Zhuang. "So how effective it is largely depends on how it is implemented at the local level."
(Header image: Thomas Holton/Photonica World/VCG)