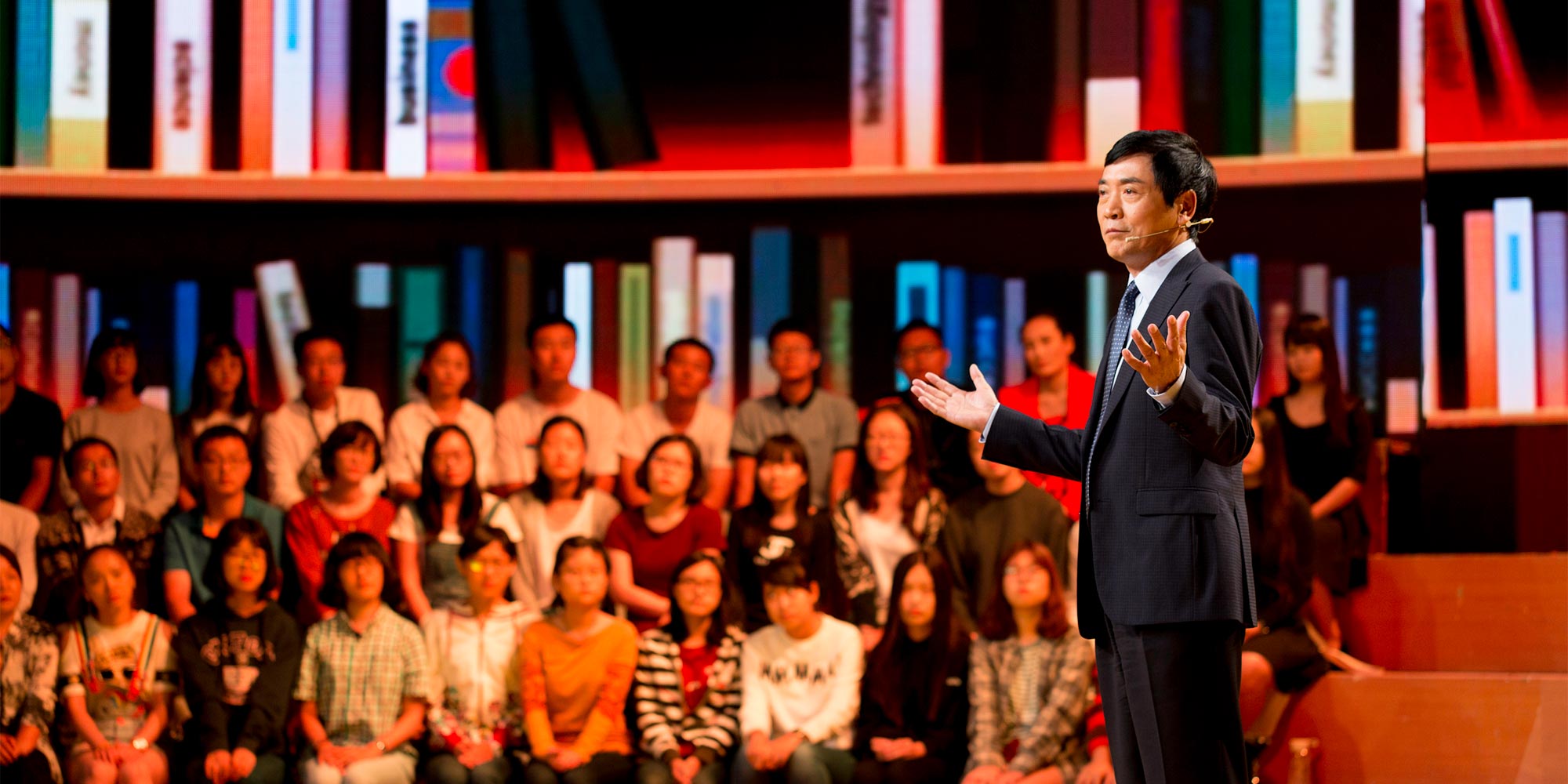 VOICES & OPINION
Chinese Writers of Children's Stories Must Get with the Times
Established kids' authors are failing to capture changing attitudes toward marriage and gender.
On April 4, word came from New Zealand that the International Board on Books for Young People (IBBY) had named Cao Wenxuan the winner of the 2016 Hans Christian Andersen Award. The 62-year-old became the first children's writer from China to receive this honor.
Cao is best known for his coming-of-age novels set in rural China, including "The Straw House" and "Bronze and Sunflower." In their press release, the IBBY jury said, "Cao writes beautifully about the complex lives of children facing great challenges." They went on to credit him with "helping to shape a literary tradition in China that honors the realities of [our] children's world."
The Hans Christian Andersen Awards are the world's highest recognition of children's writing and have been playfully dubbed the "Little Nobel." Rather like the response to this year's actual Nobel Prize in Literature, however, negative voices soon arose alongside the messages of congratulation.
On April 6, an article surfaced online with the title "How Many Years Behind Are Gender Roles in Cao Wenxuan's Literature?" Its author, Ta Niang, called into question the way Cao writes about women: "When the author describes girls, the swell of their breasts is referred to as 'the wind caressing spring water,' while their 'unblemished bodies' are 'pure-white jade.'
"His ideal young girls are 'slim and tender,'" the writer continued. "Adult women are 'good wives and mothers' … It's hard to deny the misogynistic perspectives in Cao's novels, for his female characters, though pure and beautiful, are objectified by male desire."
The article garnered over 50,000 views and sparked fervent debate. Many readers agreed, claiming that such patriarchal themes had no place in children's literature. Some even went so far as to say that they would sooner recycle the books as scrap paper than expose their children to such stories.
Ta also pointed out that Cao is by no means an exception among Chinese children's authors, and in fact this is what reminded me of a friend's complaints about Zheng Yuanjie, another acclaimed writer of children's books.
Zheng is known as the "King of Fairytales," and he holds the world record for the longest-running monthly publication written and published single-handedly. Over the past four decades, Zheng has published countless such tales, including the well-known "Pipi Lu" and "Lu Xixi" stories. He has a reputation as a writer whom the whole family can enjoy reading.
My friend recounted her experience of reading her daughter one of Zheng Yuanjie's popular works, "The Adventures of Shook and Beta," about the adventures of two buccaneering mice. To her astonishment, the book contained many scenes in which women hero-worshipped men, as well as other occasions in which the main characters scored "victories" over foreign mice thanks to their wisdom and character.
For example, in the story a beautiful white woman falls in a love with a middle-aged Chinese man who has never experienced romance before. The man's friends comment on what a triumph this is for Chinese men everywhere. Feeling conflicted, my friend was barely able to finish the book, skipping over similar controversial statements as she went, and consequently swore off Zheng's stories for good.
Authors like Cao and Zheng are relics of a former time. The concepts of marriage and gender in China have undergone profound change in recent years. For example, a trending topic on Weibo last month followed a 29-year-old "leftover woman" who remains adamant about waiting for true love instead of getting married for the sake of convenience.
Such progressive attitudes influence the way Chinese parents choose books for their children. What young parents want their children to take away from stories needs to fit in with the increased diversity, equality, and confidence demanded of us today.
A good example of books that reflect changing public opinion is the popular German illustrated series "Crocodile and Giraffe." In the book, Mr. Crocodile — small of stature, though not of spirit — falls in love with the much-taller Ms. Giraffe. They work on their relationship through thick and thin, find courage and wisdom, and ultimately discover how to live in harmony despite their differences. The couple spends a lot of time in the pool, for example, because "in the water, they can be at the same height. They can look into each other's eyes, and smile the sweetest smile. And all their problems are washed away!"
However, although parents claim to welcome more progressive attitudes toward marriage and gender roles in children's books, in practice some have remained reluctant to accept the worldview espoused by our lovestruck animal couple. One mother wrote a long comment broadly praising the book yet still hoped her son would not grow up to be like the crocodile, whom she saw as a rather emasculated character. Striking a similar note, another female friend of mine stressed that her son's future wife had to be younger than him, even if by only one day.
For Chinese parents, stories that stimulate our children's interest and make reading enjoyable are always welcome. This holds true whether they are imported books or newly created works by local authors. However, in considering the material to which we are exposing our next generation, we should ensure that we strike a balance between reflecting universal values and representing the unique ideological and cultural color of today's China.
(Header image: Cao Wenxuan gives a speech during a TV show in Beijing, Sept. 19, 2016. Wang Li/VCG)